The TradeVine – Entertainment Trade Article Highlights – August 31st, 2018
Welcome to the TradeVine whose purpose is to encourage the entertainment industry to read their trades: Variety, Backstage, Hollywood Reporter, etc. Enjoy learning about your industry.
Each Friday, The TradeVine seeks out a few of the informative trade articles you may have missed. Please visit the trade, itself, for the entire article.

---
Backstage – Why Actors Shouldn't Take the Present Moment for Granted, By Dina Shihabi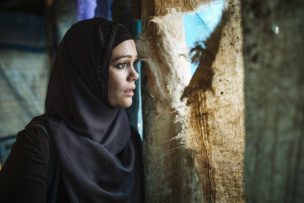 Hi. I'm Dina. I figured I'd just dive right into my life's story. Well, part of it, anyway. The work stuff. And there is a reason for this, I promise.
I was born in Riyadh, Saudi Arabia. When I was seven years old, we moved to Dubai, United Arab Emirates. At 11, I got taken to my first street jazz dance class. I was terrible at it, but I told my parents that night that I was going to become a professional dancer, and they believed me. I was dancing in the professional company a year later.
I still see the people I grew up dancing with to this day. They're my family. At 15, we moved to Beirut, and I was convinced my life was ruined forever. (It wasn't.) But I didn't have the dance company anymore, so that's when I started acting. A year later, however, we we're back in Dubai because war broke out in Lebanon. I jumped right back into the dance company, but now I had a new passion, so when it came time to apply for college, I decided to audition for musical theater programs instead of choosing just acting or just dancing. Unfortunately, I didn't consider two very important things I needed: prepared monologues and a Broadway-caliber singing voice. I walked into those auditions having neither. Surprise—I didn't get in any where. Not even close. They just looked at me in shock and asked me why I thought it was appropriate to improvise and mush together random parts of "Twelfth Night."
Read Entire Artice Here
---
The Hollywood Reporter – Darren Aronofsky's 'Spheres' to Be First Virtual Reality Film to Screen at Telluride, by Ariston Anderson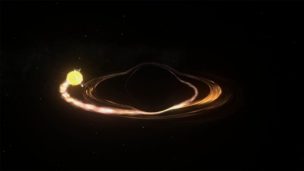 The film series, written and directed by Eliza McNitt, was acquired by CityLights in a seven-figure deal.
Spheres, the three-part film from writer-director Eliza McNitt, is making history as the first and only virtual reality project to screen at the Telluride Film Festival this year. The high-concept CGI project also made waves when it was acquired by distribution venture CityLights in a deal valued in the low- to mid-seven figures at Sundance, billed as the world's first acquisition of a VR experience.
The project was executive produced by Darren Aronofsky and Ari Handel of Protozoa Pictures, and produced by Jess Engel, Dylan Golden and Arnaud Colinart.
The film is split into three parts, with the first part, Chorus of the Cosmos, narrated by Millie Bobby Brown and debuting in Venice's VR Island this year. The solar system becomes an instrument of sounds through which the viewer can play and listen to the planets sing. Read Entire Artice Here
---
Variety – Gugu Mbatha-Raw, Michael Caine Join David Oyelowo-Angelina Jolie Film 'Come Away', By Justin Kroll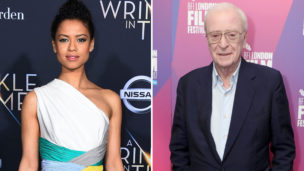 Michael Caine, Gugu Mbatha-Raw, and British actor David Gyasi have joined the cast of the drama "Come Away" starring Angelina Jolie and David Oyelowo.
Brenda Chapman, director and co-writer of Pixar's "Brave," is helming from a script by Marissa Kate Goodhill. Fred Films and Yoruba Saxon Productions are the production companies. Producers are Leesa Kahn, James Spring, Andrea Keir, and Oyelowo through Yoruba Saxon. Michelle Manning will be an executive producer.
Producers plan to shoot "Come Away" initially in the U.K. and then in Los Angeles in the fall. Jolie is currently shooting "Maleficent 2" for Disney. Oyelowo will be seen next in the horror film "Only You" and in the sci-fi drama "Chaos Walking." Read Entire Artice Here
---
Please send any questions or comments to Pepper@ActorsReporter.com
---
And, remember, you heard it through The TradeVine.
---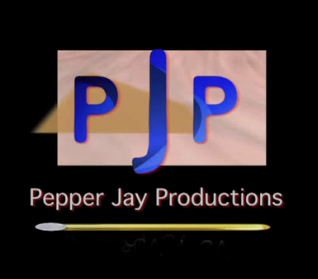 The TradeVine is a weekly article on Actors Reporter, a channel on the Actors Podcast Network, a Pepper Jay Production.