The TradeVine – Entertainment Trade Article Highlights – August 30th, 2019
Welcome to the TradeVine whose purpose is to encourage the entertainment industry to read their trades: Variety, Backstage, Hollywood Reporter, etc. Enjoy learning about your industry.
Each Friday, The TradeVine seeks out a few of the informative trade articles you may have missed. Please visit the trade, itself, for the entire article.

---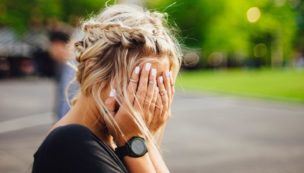 Backstage – 3 Ways to Control Audition Fear Instantly, By Jessica Morales

The number one reason actors freeze or over-perform at auditions is fear. If you've ever experienced sweaty palms, a faster heart-rate, speaking too quickly or too much, forgetting lines, anxious feelings, lack of control or confidence, scattered thoughts, going blank, tensing up, or a loss of focus or presence, you've experienced fear in an audition.
When an actor experiences fear, it can have a restrictive effect as fear blocks the body from receiving. The mind goes into protection mode. The body tightens and becomes narrower. Even blood vessels constrict. But your body is your instrument; it must remain open so as to embody the essence of a character and execute redirects from casting.
Notice how open and free you feel after an audition that you knock out of the park. It's because the engagement in the activity is flowing effortlessly since there are no mental or physical restrictions in the way. You may even forget what you did in there. Just like painters and athletes, this is your optimal state of flow. Read Entire Article Here
---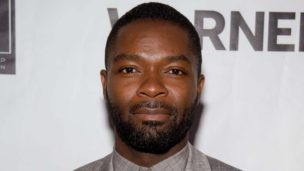 The Hollywood Reporter – David Oyelowo on How 'Don't Let Go' Evolved After Sundance, By Joi Childs

The actor, who stars as an uncle who receives a phone call from his deceased niece, notes the script changed dramatically from its early days: "the ending is completely different."
For David Oyelowo, Don't Let Go has been a study in how to refine a project. The actor, who also produces, plays Det. Jack Radcliff, a man who receives a phone call from his recently deceased niece (Storm Reid) and investigates why the calls are happening in the first place as he seeks to prevent her murder.
To prepare for the role in the Blumhouse film from writer-director Jacob Aaron Estes, Oyelowo shadowed a LAPD detective who worked in South Central Los Angeles, where the film is set. Oyelowo notes the original script was set in Ohio and was not initially written for a person of color. The project was reworked for him, and continued to evolve even after premiering at Sundance in January under the name Relive. Read Entire Article Here
---
Variety – Venice Film Review: Brad Pitt in 'Ad Astra', By Owen Gleiberman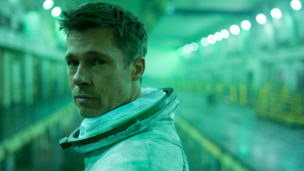 Director: James GrayWith: Brad Pitt, Tommy Lee Jones, Liv Tyler, Donald Sutherland, Ruth Negga, John Ortiz, Loren Dean, Kimberly Elise.Release Date: Sep 20, 2019
In the opening sequence of "Ad Astra," Roy McBride (Brad Pitt), a veteran U.S. astronaut, is doing what he does at the top of a space antenna, an elaborate piece of technological scaffolding so tall that it juts right up from the earth into the outer void. (It's enough to make that famous 1932 photograph of construction workers eating lunch while sitting on a skyscraper girder not look vertigo-inducing.) Suddenly, there's a mysterious power surge, which sends dozens of astronauts tumbling off the antenna. Roy bounds down a few levels to shut off the power, then makes his own escape, leaping off the structure and plunging to the earth below — an ultimate sky-dive that takes him from the blackness of space to the blueness of the atmosphere, until the earth begins to rear up and, at long last, he pulls his parachute strap.
It's a bedazzling and terrifying sequence, one that sets the bar literally sky-high for the sort of excitement we want from a lavishly scaled FX-driven space adventure. James Gray, the director and co-writer of "Ad Astra," is the furthest thing you could imagine from a space dude; he's a rigorous indie filmmaker known for such fine-grained fare as "The Lost City of Z," "The Immigrant" and (my favorite Gray film) "Two Lovers." But in taking on his first blockbustery sci-fi project, he handles the vast logistical challenges of staging an epic space adventure with a surefire hand and a sense of detail, pace, and control that are notably accomplished, if not quite Kubrickian. Gray proves beyond measure that he's got the chops to make a movie like this. He also has a vision, of sorts — one that's expressed, nearly inadvertently, in the metaphor of that space antenna. Watching "Ad Astra," you may think you've signed on for a journey that's out of this world, but it turns out that the film's concerns are somberly tethered to Earth. Read Entire Article Here
---
Please send any questions or comments to Pepper@ActorsReporter.com
---
And, remember, you heard it through The TradeVine.
---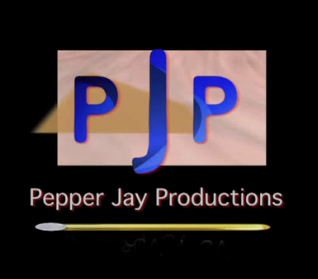 The TradeVine is a weekly article on Actors Reporter, a channel on the Actors Podcast Network, a Pepper Jay Production.