The TradeVine – Entertainment Trade Article Highlights – August 2nd, 2019
Welcome to the TradeVine whose purpose is to encourage the entertainment industry to read their trades: Variety, Backstage, Hollywood Reporter, etc. Enjoy learning about your industry.
Each Friday, The TradeVine seeks out a few of the informative trade articles you may have missed. Please visit the trade, itself, for the entire article.

---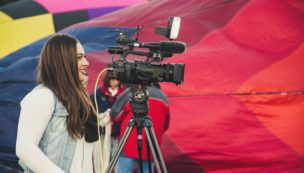 Backstage – 3 Benefits to Acting in Independent Film, By Charis Joy Jackson

A lot of actors and filmmakers shun independent film, especially when it's a passion project and you're getting paid in exposure. However, there's still a place for independent film and reasons you should consider being involved—even if it's a passion project.
Here are three ways you can benefit from acting in an indie film.
1. Independent film gives actors more opportunity to have creative input.
When I first dreamed of acting and working in film, I had no idea what kind of input I'd be able to achieve. But it's opened creative doors I never even imagined for myself. For example, I never thought I'd be a producer or write the novelization of a feature film, but working with The Initiative Production Company, I've done both and more.
Most independent films are all about collaboration, which means the director is often more interested in seeing what the actor brings to a character and even gives them opportunities for more creative control. For example, in the Netflix original show "The OA," director Zal Batmanglij wanted to give one young actor, Ian Alexander, the chance to create a wardrobe piece for their character. Ian used this opportunity to create a shirt with an easter egg so incredibly hard to see that even the director didn't notice right away. Other great independent feature films have been written by the cast. "Ruby Sparks" is a great example of this. It stared Zoe Kazan and she also wrote the screenplay. She then went on to co-write "Wildlife" with fellow actor Paul Dano. Read Entire Article Here
---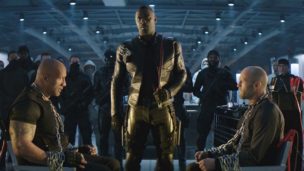 The Hollywood Reporter – Box Office Preview: 'Hobbs & Shaw' to Speed Past $60M in U.S. Bow, North of $190M Globally, By Pamela McClintock

The 'Fast & Furious' spinoff stars Dwayne Johnson, Jason Statham, Idris Elba and Helen Mirren — plus a few high-profile cameo surprises.
Fast & Furious spinoff Hobbs & Shaw — headlined by the muscular duo of Dwayne Johnson and Jason Statham — is revving up to speed past holdovers The Lion King and Once Upon a Time in Hollywood to claim the top spot at the weekend box office.
The Universal movie has no shortage of star power; the cast also includes Idris Elba, Helen Mirren and Vanessa Kirby — along with two high-profile surprises.
Tracking suggests a domestic debut in the $60 million to $65 million range, a solid start — more bullish box office pundits suggest well north of $70 million. Worldwide, it should approach the $200 million mark by the end of Sunday. Read Entire Article Here
---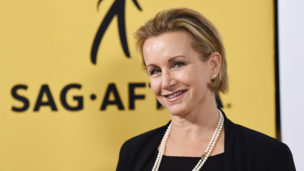 Variety – Gabrielle Carteris Threatens Suit Over SAG-AFTRA Election Allegations, By Dave McNary

SAG-AFTRA president Gabrielle Carteris and seven of her supporters are threatening to file a lawsuit against their opponents over recent allegations of misconduct by Carteris.
United Screen Actors Nationwide, which Carteris heads, issued the threat Thursday against presidential challenger Matthew Modine and 19 of his allies running on the Membership First slate, including Ed Asner, Diane Ladd, Jonathan Taylor Thomas and Martin Sheen.
Pamela Jeffrey of the New York firm of Levy Ratner wrote a cease-and-desist letter in response to a July 29 threat from attorney Robert Allen to file a lawsuit on behalf of unnamed members if Carteris was not removed from the ballot. Allen accused Carteris of allegedly using insider information to take credit for SAG-AFTRA's new deal with Netflix and alleged that she has been using union resources to promote her candidacy via official SAG-AFTRA videos. Read Entire Article Here
---
Please send any questions or comments to Pepper@ActorsReporter.com
---
And, remember, you heard it through The TradeVine.
---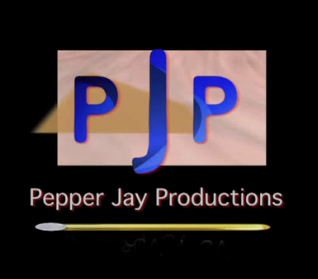 The TradeVine is a weekly article on Actors Reporter, a channel on the Actors Podcast Network, a Pepper Jay Production.