The TradeVine – Entertainment Trade Article Highlights – August 25th, 2017
Welcome to the TradeVine whose purpose is to encourage the entertainment industry to read their trades: Variety, Backstage, Hollywood Reporter, etc. Enjoy learning about your industry.
Each Friday, The TradeVine seeks out a few of the informative trade articles you may have missed. Please visit the trade, itself, for the entire article.

---
Backstage – Backstage Experts Give 6 Ways to Determine Your Type, by Backstage Staff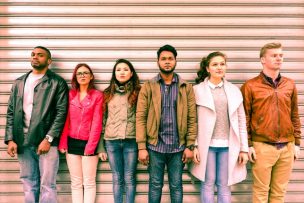 So much of the business of being an actor is the ability to understand and influence how people view you. From casting directors and agents, to directors and co-stars, nailing down your "type" will go a long way in your ability not only to narrow down the auditions you should be applying for, the way you should dress in the room, and the sort of headshots you should be using, but it'll also give you a better idea of the shows and films that could be right for you!
We rounded up some top advice from Backstage Experts to help you nail down your type.
Know the current playing field.
"Write down three shows you could see yourself on. Series regular, guest star, costar…whatever. There are about 30 shows filming in New York right now. Watch them, learn from them, observe what kind of actors they are casting. Take notes. Look up the casting director and the actors. If you are right for that show, and are trained, and they cast your type over and over, then by all means sign up for a casting director workshop to meet them in person. If you are over 50 and play 'extraterrestrial' roles all the time, probably don't sign up for a soap opera casting workshop." —MATT NEWTON
Take your age into consideration.
"An actor's age range is no more than five years. Most importantly, your real age must be within that five-year span. The only exceptions are kids who only get a two-year range because they change so quickly and senior actors (75+) who are usually all clumped together in the 'older actor' category." —TOM BURKE Read Entire Artice Here
---
The Hollywood Reporter – The Next Hef: Hugh's 25-Year-Old Son Reveals Plan to Remake Playboy "For My Generation', by Gary Baum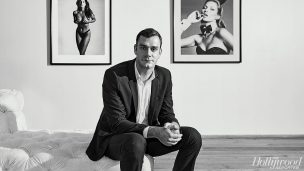 Cooper Hefner has assumed creative control at the brand his father launched 64 years ago as he brings nude images back to the magazine while lamenting the company's involvement in lowbrow licensing and reality TV: "Nudity hadn't been the problem — it was how it'd been presented."
It's true: Cooper Hefner, youngest son of Hugh and newly ascended chief creative officer of Playboy Enterprises, did enjoy a youth that was the stuff of teenage wet dreams. Celebrities and scantily clad bunnies wallpapered his life. He and his schoolmates could order anything they could think of, and the Playboy Mansion kitchen would send it right out. There was a private zoo.
Yet the good times came with a Freudian twist. His mom, 1989 Playmate of the Year Kimberley Conrad, hung in the library, depicted nude in a large portrait frame. "Yeah, that was weird," Cooper explains over lunch at the mansion. "It was like the elephant in the room." Read Entire Artice Here
---
Variety – 10 Most Anticipated New Films of Oscar Season, by Kristopher Tapley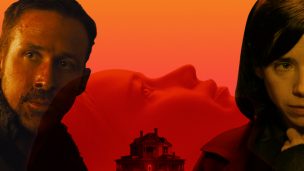 Oscar season is officially on our doorstep as the 74th annual Venice Film Festival is set to take flight a week from today with the world premiere of Alexander Payne's "Downsizing." Recent contenders like "Birdman," "Spotlight," and "La La Land" have begun their journeys on the Lido before taking the season by storm.
Commencing in the Colorado mountains next Friday will be the Telluride Film Festival's 44th Labor Day sprint, where major players like "Moonlight," "12 Years a Slave," and "Argo" all unspooled. Other awards season launchpads in Toronto, New York, and Hollywood (AFI Fest) will follow soon after.
Many new films will plant their flags throughout this circuit, while plenty more will aim for strategic exposure after the festival dust settles. The six-month season will be long — longer than usual, thanks to the Winter Olympics — but the reward will (hopefully) be a string of quality prestige films from many of the finest filmmakers in the world. Read Entire Artice Here
---
Please send any questions or comments to TradeVine@ActorsReporter.com
---
And, remember, you heard it through The TradeVine.
---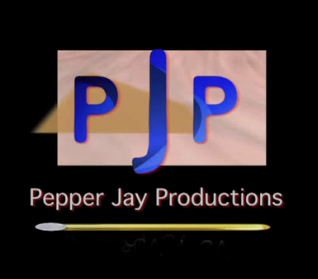 The TradeVine is a weekly article on Actors Reporter, a channel on the Actors Podcast Network, a Pepper Jay Production.