The TradeVine – Entertainment Trade Article Highlights – August 24th, 2018
Welcome to the TradeVine whose purpose is to encourage the entertainment industry to read their trades: Variety, Backstage, Hollywood Reporter, etc. Enjoy learning about your industry.
Each Friday, The TradeVine seeks out a few of the informative trade articles you may have missed. Please visit the trade, itself, for the entire article.

---
Backstage – What to Eat on Set for Sustained Energy + Optimal Performance, By Kyle Buchanan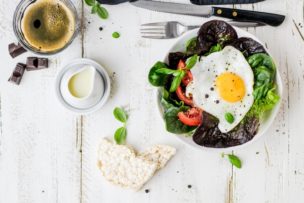 Being on set is a thrilling experience. The audition is done, the thrill of the "you booked it!" call from your agent is behind you, and you are finally here, ready to work and shine!
After you wait for three-to-five hours in the trailer, of course.
Yeah, set is amazing, but for actors, it can be a lot of hurry-up and wait. But when the time comes to be "on," you have to be on.
So how do you strategically eat throughout your working day so that you have consistent energy without any crashes that could impede your performance? Here's how.
The morning of your shoot…
…avoid having a ton of carbohydrates by themselves. Things like cereal, toast, or even a fruit salad are no-nos. When you have all this sugar, you send your blood sugar on a rollercoaster that will increase your appetite and lead to a mid-morning crash.
Instead of those excess carbs, include some good fats in your breakfast. Add coconut oil in your tea or coffee. Have soft boiled eggs with sauteed veggies. Make a shake that includes fat (coconut oil, MCT oil, nut butters), a protein (protein powders), and some veggies and berries. Read Entire Artice Here
---
The Hollywood Reporter – Box-Office Preview: Will 'Crazy Rich Asians' Out-Laugh 'Happytime Murders?' By Pamela McClintock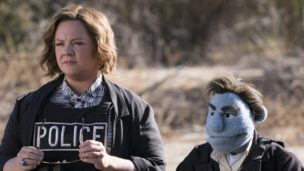 'Happytime Murders,' starring Melissa McCarthy, is a black comedy set in a world inhabited by humans and puppets; the military dog pic 'A.X.L.' also opens nationwide.
In a late-summer comedy showdown of sorts, The Happytime Murders is set to go up against the romantic comedy Crazy Rich Asians at the weekend box office.
The race could be close if the R-rated Happytime Murders, starring Melissa McCarthy as a detective in a world that's inhabited by both humans and puppets, outperforms its tracking, which shows the black comedy opening in the $13 million-$15 million for STXfilms.
Jon M. Chu and Warner Bros.' Crazy Rich Asians, which topped last weekend with $26.5 million, could earn as much as $16 million to $18 million in its sophomore outing. The film is groundbreaking for featuring an all-Westernized Asian cast, and posted one of the best debuts for a rom-com in years (opening midweek, its five-day debut was $35.3 million). A sequel is already moving forward. Read Entire Artice Here
---
Variety – Bond 25: With Danny Boyle's Exit, the Latest 007 Could Miss Its Release Date, By Brent Lang and Justin Kroll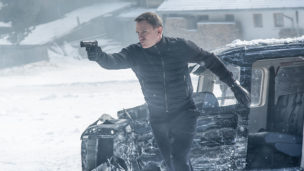 The next James Bond movie didn't just lose a director when Danny Boyle left over creative differences. It may have also forfeited a release date.
Word around town is that it's back to the drawing board for the creators of the new 007 adventure after Boyle and his co-writer, John Hodge, delivered a draft of the script that didn't meet the approval of producers Michael G. Wilson and Barbara Broccoli, as well as star Daniel Craig. After Boyle exited, MGM and Eon, the film's backers, sent out the word that they are looking for a writer or a writer-director to come on to the film, according to insiders.
The companies are not simply eyeing a director for hire, which signals that a major rewrite will have to be undertaken. It is also telling that the producers seem more eager to find a screenwriter than a person willing to slide behind the camera. That has many believing that the Boyle script will be scrapped. It may also be a sign that Broccoli and Craig aren't interested in returning to an earlier draft that was submitted by Neal Purvis and Robert Wade, the team behind "Skyfall." Read Entire Artice Here
---
Please send any questions or comments to Pepper@ActorsReporter.com
---
And, remember, you heard it through The TradeVine.
---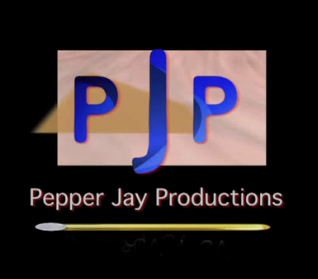 The TradeVine is a weekly article on Actors Reporter, a channel on the Actors Podcast Network, a Pepper Jay Production.