The TradeVine – Entertainment Trade Article Highlights August 18th, 2017
Welcome to the TradeVine whose purpose is to encourage the entertainment industry to read their trades: Variety, Backstage, Hollywood Reporter, etc. Enjoy learning about your industry.
Each Friday, The TradeVine seeks out a few of the informative trade articles you may have missed. Please visit the trade, itself, for the entire article.

---
Backstage – How Young Actors Can Play Emotional Scenes, by Denise Simon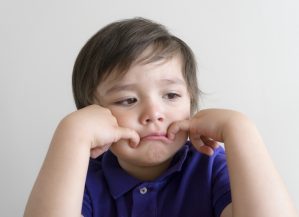 As an acting teacher for young actors, parents frequently ask if I can help their child cry on cue. Having once been a young actress myself, I thought this skill was the key to being a good actor. I believed it was a complicated technique that only the most skilled and talented had mastered.
Then during a college lecture with actress Jean Marsh as the guest, she was asked about crying on cue. In her very British accent, she responded, "I just turn around and poke myself in the eye." It was then that I realized it was pretty simple. Simple, yes, but not easy.
Emotions like sadness and anger may come naturally for some, but for many young actors, producing real emotion is an acquired skill. It's not the real tears that are of concern—that's what glycerin drops are for. Rather, it's finding and applying the honest emotional life of the character.
There's a term in the industry called "indicating," which is when an actor plays a scene showing but not connecting to the emotional life of the character. Good actors communicate real emotions, not pretend ones. But remember that preparing for an emotionally challenging scene can be deeply personal, so you'll want to make sure your child actor is going about it the right way.
Here are some tips to help your child learn the necessary skills and let go of fake emoting habits. Read Entire Artice Here
---
The Hollywood Reporter – The Top 25 American Film Schools 2017, by THR Staff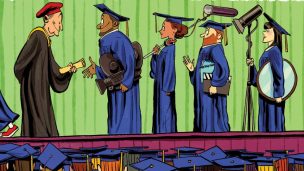 The Hollywood Reporter grades the colleges and universities — from USC to AFI — training Hollywood's next generation of cinematic geniuses.
Some people go to film school to learn the latest about 360-degree fly cams and head-mounted display systems. Others go to study the esoterics of film history and theory (usually at No. 10 Wesleyan). And many just want to figure out how to point a camera and make the movies that keep playing out in their heads.
These days, there's a school for everybody, though not all are created equal, so here's THR's annual Top 25 Film Schools list to sort out the differences. The magazine consulted with educators, alumni and industry pros to rank the best of the best. Somewhere on these pages is a school to match every ambition, even if that ambition is to just make friends in a TV writers room (see No. 11, University of Texas).
Reporting by Ashley Cullins, Rebecca Ford, Mia Galuppo, Borys Kit, Pamela McClintock, Brian Porreca, Tatiana Siegel and Rebecca Sun. Read Entire Artice Here
---
Variety – Alan Arkin Joins Tim Burton's Live – Action 'Dumbo', by Justin Kroll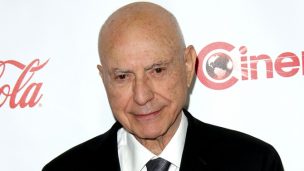 Alan Arkin has joined the cast of Disney's live-action adaptation of "Dumbo" directed by Tim Burton.
The film's cast already includes Colin Farrell, Eva Green, Michael Keaton, and Danny DeVito. Nico Parker and Finley Hobbins will also appear in their first film roles.
Ehren Kruger penned the script. Justin Springer, who worked on "Tron: Legacy," is producing with Kruger. Nigel Gostelow will serve as an executive producer.
The original story followed an ostracized baby circus elephant who strives to achieve his full potential. In this version, the film follows Holt Farrier (Farrell), a former circus star who finds his life turned upside down when he returns from the war. Circus owner Max Medici (DeVito) enlists Holt to care for a newborn elephant whose oversized ears make him a laughingstock in an already struggling circus. But when Holt's children (Parker and Hobbins) discover that Dumbo can fly, persuasive entrepreneur V.A. Vandevere (Keaton) and an aerial artist named Colette Marchant (Green) swoop in to make the peculiar pachyderm a star. Arkin will play J Griffin Remington, a Wall Street tycoon. Read Entire Artice Here
---
Please send any questions or comments to TradeVine@ActorsReporter.com
---
And, remember, you heard it through The TradeVine.
---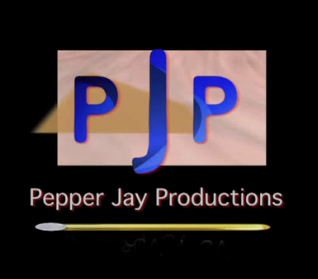 The TradeVine is a weekly article on Actors Reporter, a channel on the Actors Podcast Network, a Pepper Jay Production.