The TradeVine – Entertainment Trade Article Highlights – August 10, 2018
Welcome to the TradeVine whose purpose is to encourage the entertainment industry to read their trades: Variety, Backstage, Hollywood Reporter, etc. Enjoy learning about your industry.
Each Friday, The TradeVine seeks out a few of the informative trade articles you may have missed. Please visit the trade, itself, for the entire article.

---
Backstage – Why 'Close Enough' Doesn't Cut It for Auditions + How to be Better, By Kate McClanghan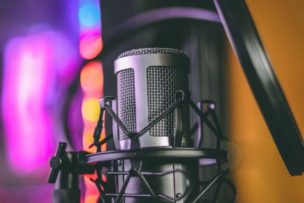 What do you do when you first approach a script? What's going through your head? Are you thinking, "How should I say this?" Or maybe it's, "I have no idea what they want from me. I wish I had some direction."
Do you find yourself ramping up into your performance and trying to accommodate direction you never got in the first place, then settling on a delivery that only pleases your comfort zone? If so, you're not alone.
Regardless of your experience level, most talent settle for "close enough" when trying to turnaround five or more auditions a day from their home recording setups as voice talent, and as many as three or four a week as on-camera talent.
Add to this the fact that it's very likely, out of habit, you're attacking every audition with the same cadence, tempo, volume, and inflection whether it's appropriate to the piece or not. The problem with this approach is that it's no approach at all. Read Entire Artice Here
---
The Hollywood Reporter – Academy Creates More Problems Than It Solves With "Popular" Oscar, By Tatiana Siegel, Gregg Kilday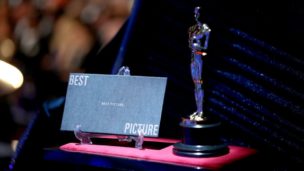 "I think change is needed," one new Academy member says, "but I'm not sure creating a new category and calling it 'popular' is exactly right."
And the Oscar goes to … Ryan Reynolds!
Reynolds' 2016 Deadpool, which he both produced and acted in, was snubbed when it came to Oscar consideration even though it was a critical and commercial hit. But the star — who could certainly be counted on to give an entertaining acceptance speech — might have better luck this year with his Deadpool 2 because of changes to the Oscars, unveiled Wednesday, that include the addition of a new category: best popular film. In fact, the award would seem tailor-made for blockbusters hailing from the Star Wars, Marvel and DC universes — which, like last year's critically acclaimed Wonder Woman, have been shut out of the big best picture race in recent years.
But in an effort to combat declining ratings for the annual ABC broadcast, the Academy of Motion Picture Arts and Sciences appears to have opened up a Pandora's box that raises more questions than the organization is currently prepared to answer. How will the Academy decide what criteria defines a "popular" film? Will it be a matter of box office or budget? Will there be a committee that will arbitrate any close calls? Will studios be able to lobby to argue for a film's popularity, and, conversely, can they decline a "popular" designation if they decide they don't want a given film like, say, Black Panther, relegated to what some might regard as the kids' table? Read Entire Artice Here
---
Variety – What's Next for the Spider-Man Universe After 'Venom', By Brent Lang and Justin Kroll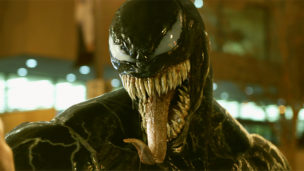 "Venom," the highly anticipated comic book adaptation that hits theaters in October, isn't just an attempt to do justice to the legendary symbiote after a lackluster appearance in 2007's "Spider-Man 3." It's also a big-budget bet by Sony Pictures that the world of Spider-Man can spawn an inter-connected series of superhero movies to rival what Disney has created with its Marvel characters and what Warner Bros. is attempting to pull of with its DC Comics heroes and villains.
With Disney's acquisition of Fox's film studio, Sony is now the only major studio outside of the Magic Kingdom with the licensing rights to Marvel characters. Fox has long had rights to "Fantastic Four" and "The X-Men," pillars of the Marvel empire, that will now thanks to the magic of a multi-billion dollar corporate merger, be able to interact with Captain America, Iron Man, and other members of the Avengers. All told, Sony's licensing pact with Marvel includes rights to roughly 900 characters.
If all goes according to plan, and long-lead box office tracking indicates that the film will at least open well, then Sony will quickly segue from "Venom" into a series of sequels and standalone films featuring heroes and villains who populate the Spider-Man universe. Sony has already announced plans to make "Morbius," with Daniel Espinosa ("Safe House") directing Jared Leto as the titular vampire and frequent Spidey nemesis, and has lined up Richard Wenk ("The Equalizer 2") to write a screenplay focused on Kraven the Hunter. The studio is also in the process of developing movies based on Silk, Jackpot, and Nightwatch, and is actively looking for writers to pen scripts. Read Entire Artice Here
---
Please send any questions or comments to Pepper@ActorsReporter.com
---
And, remember, you heard it through The TradeVine.
---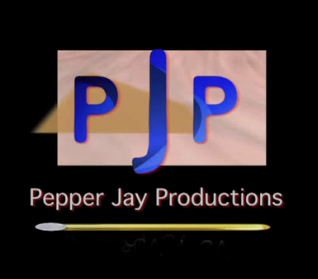 The TradeVine is a weekly article on Actors Reporter, a channel on the Actors Podcast Network, a Pepper Jay Production.