The TradeVine – Entertainment Trade Article Highlights April 7th
Welcome to the TradeVine whose purpose is to encourage the entertainment industry to read their trades: Variety, Backstage, Hollywood Reporter, etc. Enjoy learning about your industry.
Each Friday, The TradeVine seeks out a few of the informative trade articles you may have missed. Please visit the trade, itself, for the entire article.

---
Backstage – How to Make the Film Crew Love You, by Charis Joy Jackson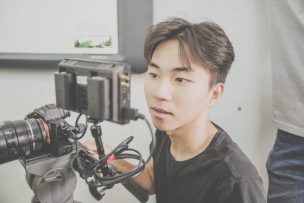 When it comes to working on set, there are a few things actors need to keep in mind to help set run smoothly. One thing I've noticed about actors, especially those who are just getting their start in film, is they want to help the crew. While on the surface this is great, it can be confusing and often result in bigger issues later.
Here are a few tips to help actors understand set etiquette.
Leave the gear to the crew.One way to get the crew to love you is to leave the gear alone. Even the apple boxes. I know it's hard to watch other people carry equipment while you do nothing, but it's their job. If you help and accidentally drop something it can cause delays, not to mention some pretty awkward moments. And if you move something and no one saw you do it, the crew can spend a lot of valuable time looking for something you should never have touched.
If you still feel like you should do something when you're waiting around set, a simple solution is to move away from the chaos.
An exception to the rule is props. Obviously, you're going to be handling props, but as soon as you know there's going to be a long setup, pass the props back to a props assistant or communicate beforehand where you're going to leave it so it's easier to find later.
Don't ask the crew what they thought about your performance.
As an actress, this is one area where I struggle. I've learned I need to stop doing this because it can have an adverse affect on my acting. The same can happen to you. Read Entire Artice Here
---
The Hollywood Reporter – Box – Office Preview: 'Smurfs 3,' 'Going in Style' No Match for 'Boss Baby,' 'Beauty', by Pamela McClintock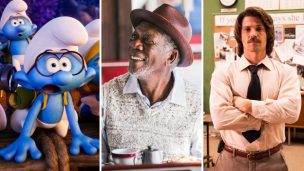 Faith-based film 'The Case for Christ' also opens nationwide this weekend, while a slew of star-studded titles debut at the specialty box office, including Anne Hathaway's 'Colossal' and 'Gifted,' starring Chris Evans and Octavia Spencer.
Don't look for any of the three new movies opening nationwide this weekend be the boss of hearty pre-Easter holdovers The Boss Baby and Beauty and the Beast, both of which could earn in the high $20 million range, if not more.
The staying power of the two family films are going to make life especially tough for Sony's animated Smurfs: The Lost Village, which is projected to debut in the mid-teens.
Lost Village was intended to reboot the film series after The Smurfs 2, released in 2013, did far less business than The Smurfs (2011). Boasting an all new voice cast and a female heroine (Demi Lovato), Lost Village follows the iconic blue creatures as Smurfette and her pals ignore orders and venture into the forbidden forest ruled by the evil wizard Gargamel (Rainn Wilson). Read Entire Artice Here
---
Variety – Bob Newhart, Tom Hanks, Other Stars Remember Don Rickles: 'A God Died Today', by Sarah Ahern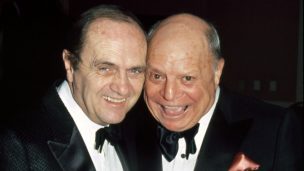 Legendary comedian Don Rickles died on Thursday at the age of 90, and many of those in Hollywood whom he inspired took to Twitter to honor his legacy.
Although widely known as an "insult" comic, stars, especially those in the comedy world, shared stories about his kindness.
In a statement released on Thursday morning, Bob and Ginnie Newhart expressed their shock and condolences regarding Rickle's death. "He was called 'The Merchant of Venom,' but in truth, he was one of the kindest, caring, and most sensitive human beings we have ever known," the statement reads. "We are devastated and our world will never be the same. We were totally unprepared for this."
Rose Marie, co-star of "The Dick Van Dyke Show," also released a statement, "One of my dearest friends is gone. What a talent! He was remarkable and one of our favorites to work with on 'The Dick Van Dyke Show.' I have known him since he came to California. I will miss him something terrible." Read Entire Artice Here
---
Please send any questions or comments to TradeVine@ActorsReporter.com
---
And, remember, you heard it through The TradeVine.
---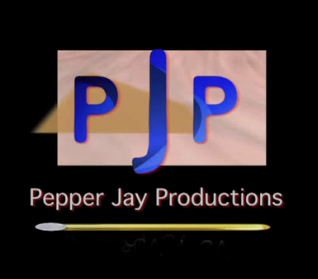 The TradeVine is a weekly article on Actors Reporter, a channel on the Actors Podcast Network, a Pepper Jay Production.