The TradeVine – Entertainment Trade Article Highlights – April 20th, 2018
Welcome to the TradeVine whose purpose is to encourage the entertainment industry to read their trades: Variety, Backstage, Hollywood Reporter, etc. Enjoy learning about your industry.
Each Friday, The TradeVine seeks out a few of the informative trade articles you may have missed. Please visit the trade, itself, for the entire article.

---
Backstage – What 'Raise the Stakes' Really Means for Actors, by Denise Simon and Larry Silverberg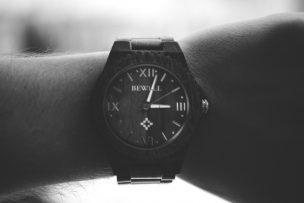 Something actors hear all the time from casting directors and directors is "raise the stakes." But do you really know what it means?
Let's begin with one basic fact that is true for every script you will ever read: it is not just "any" day in the life of the character, it is a very special and deeply meaningful day. There is something very big the character needs to have happen, something vitally important that he or she must accomplish. When do you think the character needs to accomplish this? The answer is always, always, always, RIGHT NOW.
Here's a scene for you. Billy and Susie were high school sweethearts. They went their separate ways and years later, Billy can't get Susie out of his mind. He needs to let her know he loves her and wants to be with her. He sees through Facebook that Susie is engaged and decides he must let her know how he feels. Those are the given circumstances of the scene. Billy needs to tell Susie how he feels and find out if she feels the same way, despite the obstacle that Susie is engaged. When must he do it? Right now!
Why now? If Billy doesn't take action immediately, he will lose Susie again—probably forever—and that will destroy him. So Billy has a deep need to take action right now. Read Entire Artice Here
---
The Hollywood Reporter – Box-Office Preview: "A Quiet Place,' 'Rampage' set to Drown Out 'I Feel Pretty', by Pamela McClintock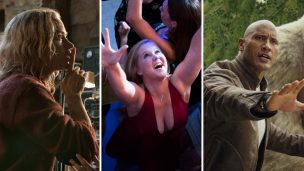 'Super Troopers 2' and 'Traffik' also open nationwide on the final weekend before the summer box office kicks off with 'Avengers: Infinity War.'
A Quiet Place and Rampage are expected to duke it out for No. 1 at the box office this weekend despite the entry of I Feel Pretty, Amy Schumer's new comedy.
Overall, it's expected to be a quiet weekend as Hollywood ramps up for the beginning of the summer season on April 27, when Disney and Marvel unfurl Avengers: Infinity War, which is expected to open to a mega $225 million or more, and possibly pass up Star Wars: The Force Awakens ($248 million) to land the top domestic debut of all time, not adjusted for inflation.
Getting back to this weekend, forecasts suggest New Line's Rampage, starring Dwayne Johnson, and Paramount's hit horror pic A Quiet Place will both earn $20 million or more. If A Quiet Place wins, it would be an impressive feat, considering the horror film will be in its third weekend, compared with Rampage's second outing. Read Entire Artice Here
---
Variety – Beyonce Will 'Switch Up a Couple Things' for Second Coachella Set, Dancer Says, by Mannie Holmes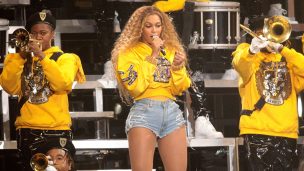 While Beyonce's stunning performance at the Coachella festival last weekend took months of planning and rehearsals, one dancer says there will be some surprises in store for the singer's forthcoming set Saturday during Coachella's second weekend.
"Yeah, we're switching up a couple things, so there could still be a wow factor," teased Jo'Artis Mijo Ratti, who served as one of Beyonce's dancers during her weekend-one performance.
Variety spoke exclusively with Ratti about preparations for the complex and meaning-laden performance and what it was like to work with Beyonce herself. (Note: While the first weekend's performance was livestreamed, the second will not be, a YouTube rep confirmed. Presently there is no site legally streaming Beyonce's performance, nor are there plans to re-air it, a rep for the singer told Variety.) Read Entire Artice Here
---
Please send any questions or comments to TradeVine@ActorsReporter.com
---
And, remember, you heard it through The TradeVine.
---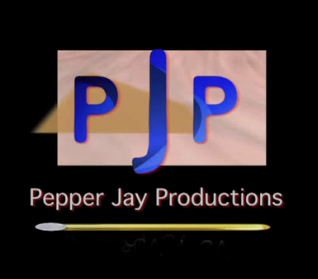 The TradeVine is a weekly article on Actors Reporter, a channel on the Actors Podcast Network, a Pepper Jay Production.