The TradeVine – Entertainment Trade Article Highlight – April 6th, 2018
Welcome to the TradeVine whose purpose is to encourage the entertainment industry to read their trades: Variety, Backstage, Hollywood Reporter, etc. Enjoy learning about your industry.
Each Friday, The TradeVine seeks out a few of the informative trade articles you may have missed. Please visit the trade, itself, for the entire article.

---
Backstage – Acting Between The Lines, by Denise Simon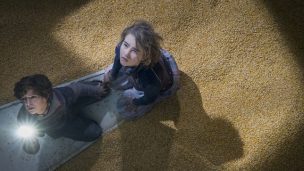 Emma González, a Marjorie Stoneman Douglas student and activist, spoke for just under two minutes at the March for Our Lives rally in Washington. She described the effects of gun violence in emotional detail and recited the names of classmates who were killed by a school shooter. Then she said nothing for four minutes and twenty-six seconds. It was her silence that was perhaps the most influential statement of all, communicating, "We are angry, hurt, and we will not go away quietly."
Emma's use of silence was a powerful example for young actors: the lines in the script are only a part of the scene. When I was a young actor and got cast in a show, the first thing I did was count my lines. I thought the number of lines I had would determine the size and importance of my role. Today, one of the biggest mistakes I see all too often is acting the dialogue only.
When handed an audition side, take a look at the amount of black type and white space on the piece of paper. What percentage of the paper is white? 30 percent? 50 percent? 70 percent? That space is all actable. Read Entire Artice Here
---
The Hollywood Reporter – Josh Charles Sets Broadway Debut in 'Straight White Men', by David Rooney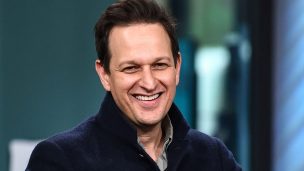 The former star of 'The Good Wife' will join previously announced castmates Armie Hammer and Tom Skerritt in the dark comedy by Young Jean Lee.
Josh Charles will make his Broadway debut this summer in the Second Stage Theatre production of Young Jean Lee's Straight White Men.
The play takes place at Christmas, when three adult sons gather in the home of their widowed father to don holiday pajamas, eat Chinese takeout and confront their respective identities, until one of them upsets the balance by rejecting the expectations his family and society have placed on him.
Also joining previously announced stars Armie Hammer and Tom Skerritt are performance artists Kate Bornstein and Ty DeFoe, who will appear in an external framing device. Read Entire Artice Here
---
Variety – 'Avengers: Infinity War' on Track for Massive $200 Million Opening, by Brent Lang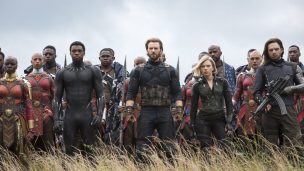 "Avengers: Infinity War" is ready to turbo-charge the box office.
The every-hero-but-the-kitchen-sink Marvel adventure is on pace to open to a massive $175 million to $200 million when it premieres on April 27. If it hits those numbers, it will be in some rarefied company. Only seven other films in history have topped $175 million in their debuts and only five have hit the $200 million mark.
"Avengers: Infinity War" promises to deliver a cornucopia of spandexed idols. Among those rubbing elbows on the Quinjet will be Robert Downey Jr.'s Iron Man, Chris Hemsworth's Thor, Chris Evans' Captain America, Chadwick Boseman's Black Panther, Chris Pratt's Star Lord, Benedict Cumberbatch's Doctor Strange, and Mark Ruffalo's Hulk. Joe and Anthony Russo directed and wrote the film, which pits Earth's Mightiest Heroes against Thanos, a baddie with a face like granite and some pretty ambitious plans to achieve inter-galactic dominance. Read Entire Artice Here
---
Please send any questions or comments to TradeVine@ActorsReporter.com
---
And, remember, you heard it through The TradeVine.
---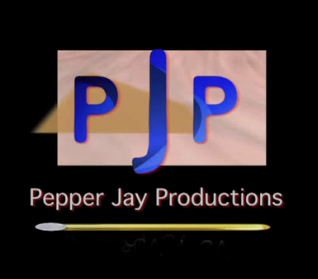 The TradeVine is a weekly article on Actors Reporter, a channel on the Actors Podcast Network, a Pepper Jay Production.