The TradeVine – Entertainment Industry Trade Article Highlights – October 27th
Welcome to the TradeVine whose purpose is to encourage the entertainment industry to read their trades: Variety, Backstage, Hollywood Reporter, etc. Enjoy learning about your industry.
Each Friday, The TradeVine seeks out a few of the informative trade articles you may have missed. Please visit the trade, itself, for the entire article.

---
Backstage – Why Eye Contact is Vital to Great Acting, by Andrew Wood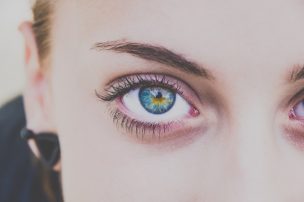 There's no question that eye contact is integral to acting; connecting with your scene partner and engaging in the give-and-take of the relationship is one of the foundations of the craft and eye contact is central to that process.
There is almost no better way to know where you stand with your partner than by taking in his or her eyes. This means that making frequent eye contact with your partner should generally be a big part of almost every scene you do. It's an observation that's so obvious it perhaps borders on trite, and yet many actors don't make enough eye contact with their partners. This suggests to us, the audience, that they aren't all that interested in their partner's attitude on the evolving situation of the scene and that's bad news. An actor who isn't invested in their partner is likely self-conscious, possibly self-indulgent.
But it's also true that there is such a thing as too much of a good thing. There are certain very high-stakes situations that might involve longer periods of steady eye contact, but an actor who never breaks eye contact is likely going to seem artificially fixated, maybe even becoming physically disengaged as if they had fallen into a sort of trance.
At first blush, it can seem like there may not be an issue: when you act, you attempt to enter into the character's circumstances, then follow your impulses. If your impulse is to look at your partner, you look at your partner. If your impulse is to look away, you look away. Read Entire Artice Here
---
The Hollywood Reporter – Netflix to Launch 'Stranger Things' Aftershow, by Bryn Elise Sandberg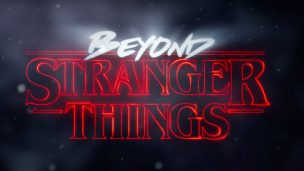 'Beyond Stranger Things' will debut on the streamer Oct 27, the same day 'Stranger Things 2' releases.
Netflix's Stranger Things becomes the latest series to get the aftershow treatment.
The streaming giant is launching Beyond Stranger Things, a post-show rehash for the sci-fi phenomenon that debuted in 2016. Hosted by writer, producer, actor and "superfan" Jim Rash, the show after the show promises to explore the inspiration for the series, tell behind-the-scenes stories and analyze every aspect of the second season, including answering all burning questions.
All seven episodes will be available to watch on Oct. 27, the same day Stranger Things 2 is released on the streaming platform. However, viewers will be advised not to start watching Beyond Stranger Things until after they have finished watching the entirenew season of the drama, as there will no doubt be major spoilers along the way. Unlike the genre's other aftershows, which air installments following each episodes, Netflix's iteration will automatically play after viewers complete the final episode of Stranger Things 2. Read Entire Artice Here
---
Variety – Kate Winslet on Woody Allen, 'Wonder Wheel' and the 20th Anniversary of 'Titanic', by Ramin Setoodeh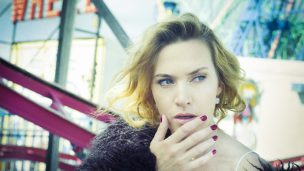 With an impressive career that spans three decades, more than 40 movies, seven Oscar nominations and one win, Kate Winslet is the first to tell you that she doesn't have a process as an actress.
"It's really interesting how every single job I do I feel like it really is different each time," Winslet says on a sweltering fall day in New York. "I think it's kind of like staring at a really untidy room of mess and clutter. You think: 'Oh f—! Where do I begin?' The clutter is different every time, and the piles will be different every time. It always feels a bit like moving trash around a room." Read Entire Artice Here
---
Please send any questions or comments to TradeVine@ActorsReporter.com
---
And, remember, you heard it through The TradeVine.
---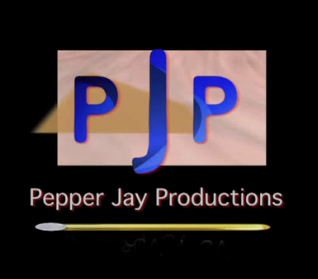 The TradeVine is a weekly article on Actors Reporter, a channel on the Actors Podcast Network, a Pepper Jay Production.