The TradeVine – Entertainment Industry Trade Article Highlights – October 20th
Welcome to the TradeVine whose purpose is to encourage the entertainment industry to read their trades: Variety, Backstage, Hollywood Reporter, etc. Enjoy learning about your industry.
Each Friday, The TradeVine seeks out a few of the informative trade articles you may have missed. Please visit the trade, itself, for the entire article.

---
Backstage – How Improve Can Enhance Every Audition, by Rob Adler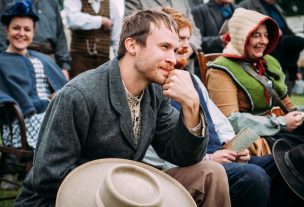 A lot of actors hate auditions. The room is "cold." The reader doesn't "give you anything." It's "not like being on set." Admittedly, it's superficial—the role exists in X world, yet the audition is usually in a small room in an office building with beige walls and gray carpeting. Here's the thing, though: Auditions can be painful if you want them to be. Or they can be spontaneous, alive, and, dare I say, joyful, if you're open to discovery.
Too often, auditions are marred by inauthenticity caused by an erroneous attempt to maintain control of the audition performance. Actors trying to get the audition "right" or play the scene the way they want it or the way they think it should be.
But imagine the casting director who watches dozens of actors trying to get the scene "right." Do you picture that CD is enjoying him or herself? Of course not. The actor who wows is the one who surprises their audience without breaking the reality of the given circumstances. That's the trick to a great audition.
In life, we're immersed in our given circumstances and we move forward from who we are based on our needs and wants. Immersion in our world is sensory; we sense our given circumstances before we understand them—if we understand them. Sometimes we're emotional, other times detached, sometimes we think through an encounter before it happens, other times we're caught off guard by the events of life. In any case, we're improvising. We're always improvising. Life is improvised. Great acting seems the same—improvised. Read Entire Artice Here
---
The Hollywood Reporter – Box-Office Preview: Tyler Perry's 'Boo 2' to Scare Off Big-Budget 'Geostorm' by Pamela McClintock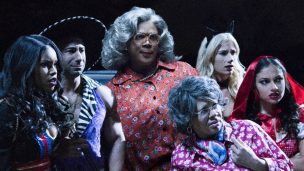 Michael Fassbender thriller 'Snowman' and fire-fighting drama 'Only the Brave' — endorsed by U.S. Vice President Mike Pence — also open nationwide this weekend.
Tyler Perry's comedy-horror sequel Boo 2! A Madea Halloween is tipped to win a crowded race at the box-office weekend with a $20 million-plus debut.
Perry, who directed the Lionsgate release, reprises his role as Madea in the follow-up to Boo! A Madea Halloween, which launched to $28.5 million in October 2016.
Marking Independence Day producer Dean Devlin's feature directorial debut, Geostorm is tracking to open in the $10 million-$12 million range, a dismal start for a film that cost at least $120 million to produce. The troubled production required $15 million in significant reshoots, with producer Jerry Bruckheimer brought aboard to help.
Boo 2 should have no trouble scaring off the competition, including Warner Bros. and Skydance Media's big-budget Geostorm.
Read Entire Artice Here
---
Variety – 'Get Out' Leads 2017 Gotham Awards Nominations, by Gordon Cox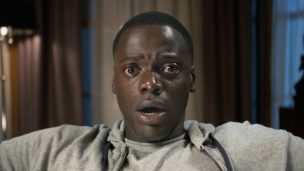 "Get Out," writer-director Jordan Peele's surprise smash of a scary movie, led the pack of nominations for the 2017 Gotham Awards, Independent Filmmaker Project's annual ceremony honoring indie film.
"Get Out" scored a nod for best feature, along with nominations for breakthrough director, best screenplay and best actor (Daniel Kaluuya). Other nominees for the top feature award were Luca Guadagnino's "Call Me By Your Name," Sean Baker's "The Florida Project," Josh and Benny Safdie's "Good Time" and Craig Gillespie's "I, Tonya."
Nominated titles to score three nods apiece included Greta Gerwig's "Lady Bird" (breakthrough director and best screenplay for Gerwig, plus an acting nom for Saoirse Ronan);"Call Me By Your Name" (feature, screenplay and breakthrough actor for Timothee Chalomet; Kogonada's "Columbus" (director, screenplay and actress Haley Lu Richardson) and "The Florida Project" (feature, actor for Willem Dafoe and breakthrough actor for Brooklynn Prince). Read Entire Artice Here
---
Please send any questions or comments to TradeVine@ActorsReporter.com
---
And, remember, you heard it through The TradeVine.
---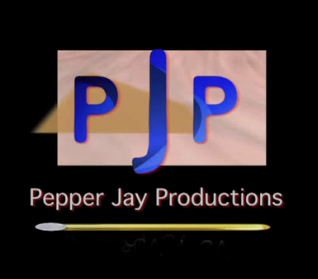 The TradeVine is a weekly article on Actors Reporter, a channel on the Actors Podcast Network, a Pepper Jay Production.