The TradeVine – Entertainment Industry Trade Article Highlights – November 3rd
Welcome to the TradeVine whose purpose is to encourage the entertainment industry to read their trades: Variety, Backstage, Hollywood Reporter, etc. Enjoy learning about your industry.
Each Friday, The TradeVine seeks out a few of the informative trade articles you may have missed. Please visit the trade, itself, for the entire article.

---
Backstage – Voiceover Conferences Are an Integral Part of a Successful Career, by Jamie Muffet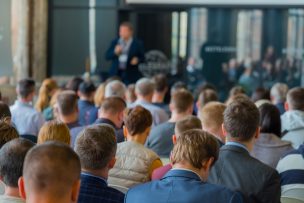 This week on the VO School Podcast we are talking about voiceover conferences!
Working as a voice actor can be a lonely profession, especially if you work predominantly from home. One way to get out of your booth and meet your peers, agents, producers, and coaches is to go to one of the many voiceover conferences that take place around the world each year.
What exactly is a VO conference? Why should you attend? What can you leave with that you didn't have when you arrived? How do you choose which conference to attend? And how can you make the most of the connections that you make?
Joining me this week are Gerald Griffith, founder and CEO of VO Atlanta, the biggest voiceover conference in the world. And Dave Courvoisier, voice actor, Emmy Award winner and president of World Voices Organization and the WOVO Conference. We take a peek behind the curtain at the planning of a major voiceover conference to learn how much work is involved in the preparation and oversight of such a major event. Read Entire Artice Here
---
The Hollywood Reporter – Netflix Ratings Exposed? Nielson Claims Huge Viewership for 'Stranger Things 2' by Michael O'Connell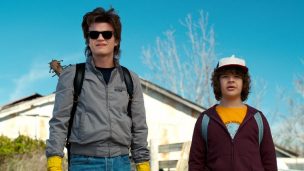 The leader in TV measurement cites significant binging in its new SVOD data on the Netflix hit.
As promised, Nielsen is releasing more and more viewership measurements it's mined from Netflix data — including for Stranger Things 2.
The company released its latest, and most interesting, SVOD measurement to date on Thursday afternoon — citing an audience of 15.8 million viewers, nearly 11 million of them adults 18-49, watching the sophomore premiere episode, "Chapter One," within three days of its launch. (Eat your undead heart out, Walking Dead.) Both of those numbers, by Nielsen standards, are equivalent to the live-plus-3 ratings data you see from traditional TV. Read Entire Artice Here
---
Variety – 'Annabelle: Creation' Star Grace Fulton Joins DC"Shazam!' by Justin Kroll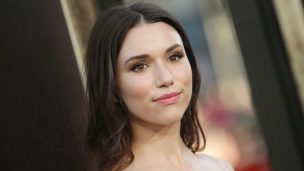 Grace Fulton is in negotiations to join New Line's DC superhero film "Shazam!" starring Zachary Levi, sources tell Variety.
The film follows a boy named Billy Batson who can transform into an adult superhero by uttering the magic word "Shazam!" The name is an acronym of the ancient gods and historical figures Solomon, Hercules, Atlas, Zeus, Achilles, and Mercury, who Batson derives his heroic attributes from when in adult form.
Fulton will play one of Batson's friends. The Wrap also reports that Mark Strong is in talks for the role of the villain.
David F. Sandberg is directing from a screenplay by Henry Gayden and Darren Lemke. "Annabelle: Creation's" Peter Safran will produce. The project will mark a reunion for Sandberg, Safran, and Fulton, who worked together on "Annabelle: Creation," which has grossed over $300 million worldwide. Read Entire Artice Here
---
Please send any questions or comments to TradeVine@ActorsReporter.com
---
And, remember, you heard it through The TradeVine.
---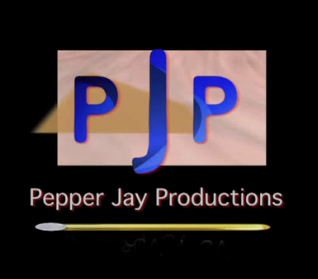 The TradeVine is a weekly article on Actors Reporter, a channel on the Actors Podcast Network, a Pepper Jay Production.