The TradeVine – Entertainment Industry Trade Article Highlights – November 24th, 2017
Welcome to the TradeVine whose purpose is to encourage the entertainment industry to read their trades: Variety, Backstage, Hollywood Reporter, etc. Enjoy learning about your industry.
Each Friday, The TradeVine seeks out a few of the informative trade articles you may have missed. Please visit the trade, itself, for the entire article.

---
Backstage – Should I Audition With an Accent + More From the Backstage Forums, by Casey Mink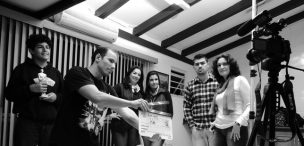 You already know Backstage is the go-to for any and all information pertaining to your craft. But now, you have the chance to get in on the action with the Backstage Community Forum. Here, you can engage with others in your industry, as well as teachers, experts, and, yep, even agents and casting directors. Below are some of this week's most interesting new topics; drop a reply or post a new thread. Either way, fire up that keyboard and get involved right here!
Accents for auditions?
"I'm auditioning for 'King Lear.' Do you think an English accent is required?" —ClassAct
A director will only meet me for the first time at his house…
"I am trying to decide how sketchy this is. A few months ago I found a job posting on here (I am a freelance Stage Manager) and I applied. I got a response from the director (who will remain nameless for now but who is also the composer to a famous Christmas song) saying that he was interested in working with me and to get back to him in a few month so that he can get everything figured out. Fast forward to last night, I emailed him asking if he was still looking for a SM and he said yes. I tried to call him a few times but his cellphone was acting all weird (we would speak for a second and then get cut off but a super loud sound). I email him and tell him to call me back from a different phone. He ignores that statement and asks if I live in this area and if I'd like to meet up. I say yes let's meet at a Starbucks near you, he says no, that he only meets with people inside his home…. Read Entire Artice Here
---
The Hollywood Reporter – How 'La La Land' Songwriting Duo Created Songs for P.T. Barnum Biopic 'Greatest Showman', by Ashley Lee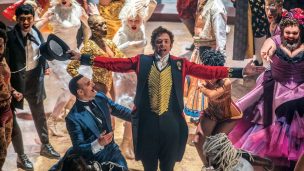 Oscar- and Tony-winning duo Benj  Pasek and Justin  Paul, who penned 11 original songs for the musical, talk crafting showstoppers for Hugh Jackman, Zac Efron and Zendaya.
After winning the Oscar for penning La La Land's lyrics and the Tony Award for composing the Broadway hit Dear Evan Hansen, Benj Pasek and Justin Paul are taking on the big top in the movie-musical P.T. Barnum biopic The Greatest Showman, out Dec. 20 from 20th Century Fox. In the songwriting contender race, the returning Oscar champs' 11 original songs in the film, from spectacular group numbers to empowering ballads, will face off against new numbers from Disney's Beauty and the Beast (by Alan Menken and Tim Rice), along with tunes from notable music industry crooners including Ryan Tedder (An Inconvenient Sequel), Sufjan Stevens (Call Me by Your Name) and Sara Bareilles (Battle of the Sexes). Read Entire Artice Here
---
Variety – 'Star Wars' Video Game Microtransactions Ignite Controversy, by Matt Fernandez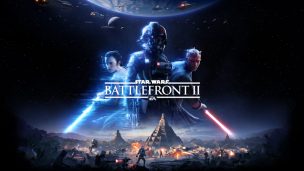 With the excitement already building for the year-end release of the latest "Star Wars" film, the new video game "Star Wars: Battlefront II" was poised to capitalize on all the excitement for the vaunted Disney franchise.
Unfortunately for Electronic Arts, the video game studio behind "Battlefront II," controversy and fan anger over the game's microtransactions greatly decreased enthusiasm for its November launch, illustrating increasing consumer discontent with some current trends in the gaming industry.
Microtransactions refer to a business model where virtual goods, such as characters, costumes, or weapons, can be purchased online for small sums of real currency. One form of microtransactions are loot boxes, a type of unlockable in-game content that contains a randomized selection of items. These loot boxes can either be earned through normal gameplay or can also often be purchased for real money. Read Entire Artice Here
---
Please send any questions or comments to TradeVine@ActorsReporter.com
---
And, remember, you heard it through The TradeVine.
---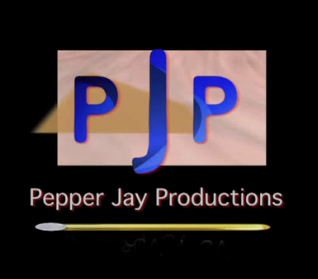 The TradeVine is a weekly article on Actors Reporter, a channel on the Actors Podcast Network, a Pepper Jay Production.