The TradeVine – Entertainment Industry Trade Article Highlights – November 10th, 2017
Welcome to the TradeVine whose purpose is to encourage the entertainment industry to read their trades: Variety, Backstage, Hollywood Reporter, etc. Enjoy learning about your industry.
Each Friday, The TradeVine seeks out a few of the informative trade articles you may have missed. Please visit the trade, itself, for the entire article.

---
Backstage – The Holistic Benefits of Self-Care for Actors, by Clay Banks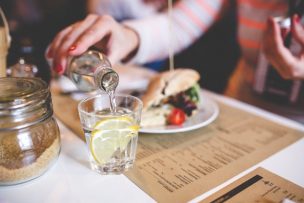 I make my living primarily as an acting coach. However, when people ask what I do professionally, I generally tell them that I'm a performance coach. You see, alongside acting training, I also dedicate much of my time to helping people with health, fitness, and nutrition. Having spent a majority of my life in the competitive arena, I've learned a few things about the advantages of optimum performance and living in "the zone!'
At age 19, I was in contention for junior Mr. America. By 25, I became a top performer for a prestigious New York-based Fortune 500 company. I competed for a spot in "Men's Health" at forty-five and continue to challenge guys in the gym who are one-third my age. I've also managed to retire from an 18-year career as an actor (fully insured with a pension) and I believe the high-level of attention I placed on self-care was a huge factor in achieving that.
Top-level performance, engaging the individual's entire being (body, soul, spirit) has tremendous benefits far beyond what you may think. When a person is functioning at their peak-performance level, they have access to untold potential that manifests itself in many areas of their life. Read Entire Artice Here
---
The Hollywood Reporter – Louis C.K.'s Movie Premiere Canceled in Advance of N.Y. Times Story, by Katherine Schaffstall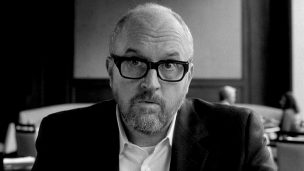 The 'I Love You, Daddy' screening was abruptly axed just hours before it was set to take place.
The New York premiere of Louis C.K.'s upcoming film, I Love You, Daddy, set for Thursday, has been canceled. Reps for the premiere, due to take place at the Paris Theatre, cited "unexpected circumstances."
A source tells The Hollywood Reporter that a New York Times story on the comedian is about to break, and the premiere was canceled in case it is damaging. Additionally, Louis C.K.'s planned appearance on CBS' The Late Show With Stephen Colbert was also canceled, with William H. Macy taking his place.
Louis C.K. wrote, directed and stars in I Love You, Daddy. The comedy-drama tells the story of a successful TV writer-producer who attempts to stop his 17-year-old daughter's (Chloe Grace Moretz) growing admiration and relationship with a 68-year-old filmmaker (John Malkovich). The film also stars Pamela Adlon, Rose Byrne, Charlie Day, Edie Falco and Helen Hunt. Read Entire Artice Here
---
Variety – 'Darkest Hour': Gary Oldman Credits Makeup Artist for Winston Churchill Transformation, by Dave McNary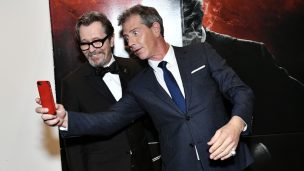 Gary Oldman was particularly thankful to his makeup artist Kazuhiro Tsuji at the Los Angeles premiere of "Darkest Hour" on Wednesday at the Academy of Motion Picture Arts and Sciences in Beverly Hills.
Oldman admitted on the red carpet that looking like Winston Churchill was essential for the role to work, since Churchill has such worldwide renown. So he was willing to spend several hundred hours in makeup during shooting, rather than using prosthetics.
"I wasn't going to put on 50 or 60 pounds and put my health at risk so it was contingent on getting Kazuhiro to see if this thing was going to work," he recalled. "You could control the other component — the energy, how he used his hands, the way he moved. But if you look ridiculous, it's not going to work. So you surrender to it." Read Entire Artice Here
---
Please send any questions or comments to TradeVine@ActorsReporter.com
---
And, remember, you heard it through The TradeVine.
---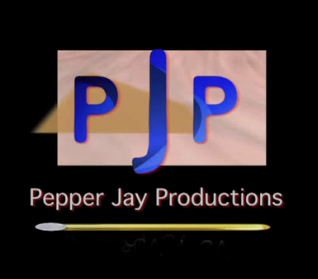 The TradeVine is a weekly article on Actors Reporter, a channel on the Actors Podcast Network, a Pepper Jay Production.