The TradeVine – Entertainment Article Highlights June 9th
Welcome to the TradeVine whose purpose is to encourage the entertainment industry to read their trades: Variety, Backstage, Hollywood Reporter, etc. Enjoy learning about your industry.
Each Friday, The TradeVine seeks out a few of the informative trade articles you may have missed. Please visit the trade, itself, for the entire article.

---
Backstage – Meditating Regularly Will Seriously Help Your Auditions. Here's Why, by Craig Wallace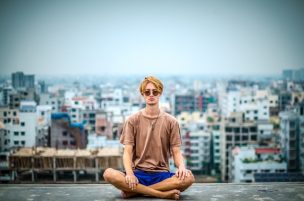 Presence in an audition isn't something you can force or create. It's a physical and emotional state that occurs only when the actor is living entirely in the present moment.
Under pressure, the nervous system defaults to the state it's most familiar with, so it's a good idea to check in with how often you're willing to totally be present for the moments of your life. That will give you a clue as to what you can expect in an audition.
What most people find out when they begin to explore the degree of their presence is that they actually spend very little time in the present and a lot of time either rehashing the past or rehearsing the future.
So, if our nervous systems have little actual experience of what it's like to live in the present moment, how can we expect it to be able to stay steady in the audition room?
Here are two strategies for cultivating present moment awareness I hope will help:
Meditation
There are hundreds of different ways to meditate but for our purposes, a basic insight meditation practice is a great way to train in coming back to the present moment—even if you only have a few minutes a day to practice. Read Entire Artice Here
---
The Hollywood Reporter – Drama Actress Roundtable: Oprah Winfrey, Reese Witherspoon on "Rage, Sorrow, Grief" and Sexism in Hollywood, by Lacey Rose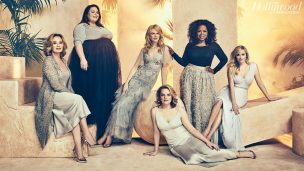 Six complex women — also including Nicole Kidman, Jessica Lange, Elisabeth Moss and Chrissy Metz — debate the power and pain of strong females (onscreen and off-) amid a culture of discrimination in the industry and beyond: "I don't think we've ever seen this much misogyny."
When Oprah Winfrey decided to adapt The Immortal Life of Henrietta Lacks for HBO, she had two actresses in mind to play the role of Lacks' daughter Deborah. But HBO Films president Len Amato wasn't interested in her casting ideas: He wanted the media tycoon to be involved onscreen as well as off-. And after some heavy arm-twisting and a little time to get comfortable with the idea, Winfrey, 63, agreed — in part because the role allowed her to showcase, as she puts it, "a whole range of craziness." It's the opportunity to explore those layers of character and emotion that has drawn her and five other stars — Nicole Kidman, 49; Reese Witherspoon, 41; Elisabeth Moss, 34; Jessica Lange, 68; and This Is Us breakout Chrissy Metz, 36 — to work on television, as they revealed during The Hollywood Reporter's annual Drama Actress Roundtable discussion on a Hollywood soundstage in May. "We have the opportunity to show the entire spectrum of human emotion that women have," says Witherspoon, who, like Kidman, is a producer and star of HBO's Big Little Lies. "We aren't just the wives and the girlfriends. We are actually living, breathing people who have insecurities." During the course of an hour, the six spoke candidly about the unexpected rewards and residue that come with inhabiting complicated women. Read Entire Artice Here
---
Variety – Bruce Willis' ' Death Wish' Remake Lands November Launch With Annapurna, by Dave McNary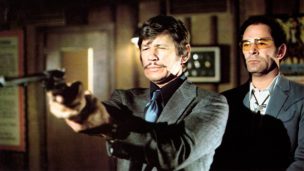 Megan Ellison's nascent Annapurna Pictures distribution operation has set MGM's "Death Wish" reboot, starring Bruce Willis, for a Nov. 22 launch.
Annapurna Pictures, which is launching Aug. 4 with Kathryn Bigelow's historical drama "Detroit," is already partnered with MGM on its international releases. "Hostel" director Eli Roth helmed the "Death Wish" remake and former MGM co-chairman Roger Birnbaum is producing.
Paramount released the original "Death Wish," starring Charles Bronson, in 1974 with Michael Winner directing and Dino De Laurentiis producing. The original was based on the Brian Garfield novel about vigilante Paul Kersey, who goes after criminals when his wife is murdered and his daughter is left catatonic after being sexually assaulted during a home invasion. Read Entire Artice Here
---
Please send any questions or comments to TradeVine@ActorsReporter.com
---
And, remember, you heard it through The TradeVine.
---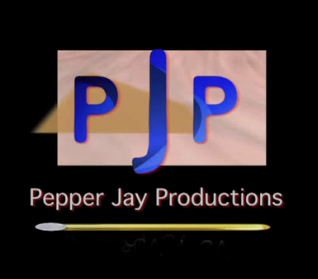 The TradeVine is a weekly article on Actors Reporter, a channel on the Actors Podcast Network, a Pepper Jay Production.