The TradeVine Entertainment Article Highights with Actress Erin Gavin
THE PURPOSE OF THE TRADEVINE IS TO ENCOURAGE THE ENTERTAINMENT INDUSTRY TO READ THEIR TRADES: VARIETY, HOLLYWOOD REPORTER, BACK STAGE, ETC. ENJOY LEARNING ABOUT YOUR INDUSTRY.
EACH FRIDAY, THE TRADEVINE SEEKS OUT A FEW OF THE INFORMATIVE TRADE ARTICLES YOU MAY HAVE MISSED. VISIT THE TRADE, ITSELF, FOR THE ENTIRE ARTICLE.
Hi everybody, I'm Erin Gavin of the Actors Reporter and welcome to the TradeVine. Our goal at the TradeVine is to help you stay informed and to keep up with some of the entertainment news you may have missed in the Trades, such as The Hollywood Reporter, Variety, and Backstage.
Back Stage, March 17th – The 10 Best Survival Jobs for Actors, by Matt Newton.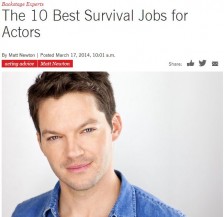 It seems this question comes up every single day from one of my students: "How do I make money while still being available for auditions?Unless you can find that dream full-time job with salary and benefits that allows you the chance to pursue acting, you have to be smart, resourceful, and flexible to create a steady income flow. here are the top three ideas:
1. Temp work. You work in an office environment and you have your nights free.
2. Personal trainer / pilates teacher/yoga instructor. You decide how hard you work, how many clients/classes you have, and how much money you make.
And 3. Dog walker. Early morning, late evening, and weekend hours make it very easy to balance with auditions.
Hollywood Reporter, March 17th – 'American Idol' on the Charts: Phillip Phillips Heats Up Hot 100 with 'Raging Fire,' by Fred Bronson.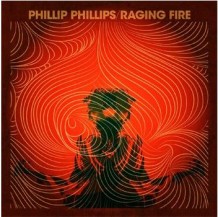 There's nothing like a live performance on American Idol to lift a song or an album up the charts. Phillip Phillips and Kodaline, fresh from appearances on last week's results show, both benefit from being seen by millions of viewers across the nation. Phillips performed his new single, "Raging Fire," and as a result, that song debuts on five charts this week. While they've had No. 1 success at home, Dublin-based Kodaline was mostly unknown in the U.S. prior to their Idol performance. This week is a different story. Idol alum Scotty McCreery's "See You Again" is still rising on the multi-genre Radio Songs chart, Candice Glover's single "Cried" is up 22 to 20 on Adult R&B, and season 8's Allison Iraheta continues to impress with the latest single "Gone" from her newly formed band Halo Circus
Variety, March 13th – A Letter to Mark Burnett: Faith-Based Films Vs. Culture Wars, by Peter Bart.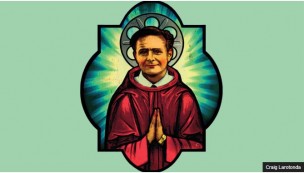 Mark Burnett is not content just to be television's most prolific producer. He now has committed himself to a new career as a film producer — one with a specific mission. He wants Hollywood to give God a comeback. To be sure, religious films have performed well in the past: Mel Gibson's 2004 Passion of the Christ did well globally. And Hollywood successfully played to the faithful back in the '40s with films like The Song of Bernadette, The Bells of St. Mary's, and in the '50s with The Ten Commandments. But given the potential for controversy, will religious films today still soar? Movieguide proclaimed that movies with conservative spiritual values outperformed those displaying liberal or leftist content by a margin of 4 to l.Ted Baehr, founder of Movieguide explained these results by pointing out that the vast majority of the world's 7 billion people were religious by nature. But even if that's true, does that necessarily make them prospective filmgoers? Only time and Hollywood will tell.
I'm your host Erin Gavin. Thank you for watching. Please send any questions or comments to TradeVine@ActorsReporter.com And, remember, you heard it through the TradeVine.

The TradeVine is a weekly entertainment news highlights show on Actors Reporter, a channel on the Actors Podcast Network, a Pepper Jay Production.