The August 12th, 2011 TradeVine this week focuses on actors and their charitable endeavors with host Alyson Sullivan
THE PURPOSE OF THE TRADEVINE IS TO ENCOURAGE THE ENTERTAINMENT INDUSTRY TO READ THEIR TRADES: VARIETY, HOLLYWOOD REPORTER, BACK STAGE, ETC. ENJOY LEARNING ABOUT YOUR INDUSTRY.
EACH FRIDAY, THE TRADEVINE SEEKS OUT A FEW OF THE INFORMATIVE TRADE ARTICLES YOU MAY HAVE MISSED. VISIT THE TRADE, ITSELF, FOR THE ENTIRE ARTICLE.
Hello everybody, I'm Alyson Sullivan of the Actors Reporter and welcome to the TradeVine.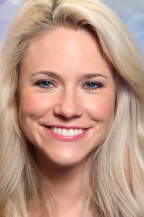 Danika Quinn is in Boston on assignment.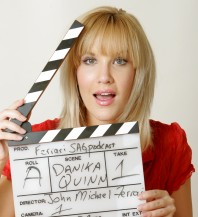 Our goal here at the TradeVine is to help you stay informed and to keep up with the trades, such as The Hollywood Reporter, Daily Variety, and Backstage.
This week is a little different. Inspired by the Daily Variety article August 4th, 2011, entitled "Empathy Artists," we'd like to share with you some of the people in the entertainment industry who are compelled by action to use their celeb-power to make a positive impact.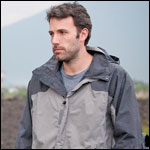 First, Ben Affleck, launched the Eastern Congo Initiative. He toured the African conflict zones including, Kenya, Tanzania, Sudan, Rwanda, Uganda and the Republic of Congo. To get a sense of the politics, the culture, the whole conflict matrix. Ben has teamed up with Cindy McCain, has testified before Congress, and his nonprofit addresses crucial issues such as child soldiers, economic development, health, rape and sexual violence.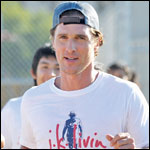 Matthew McConaughey is active in trying to curb the United States High School drop out rate. Partnered with Communities in Schools, the nation's largest drop-out prevention body, Matthew's non-profit, which is called j.k.livin, provides fitness and wellness programs, now, in 10 inner-city schools.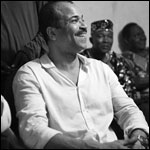 Jeffrey Wright has an organization called TAIA PEACE FOUNDATION, which addresses some of the significant challenges facing rural communities in Sierra Leone. "Africa is a basket case just littered with trouble," says Wright. "But, if you focus on their natural resoures, proper investment may be able to redirect some of the social ills that that continent faces."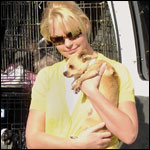 Katherine Heigl makes critters' care a priority with the JASON DEBUS HEIGL FOUNDATION, named in memory of her brother killed in a 1985 car accident. Working alongside various rescue groups and vets, the nonprofit org fights against animal cruelty and pet overpopulation in the Los Angeles area.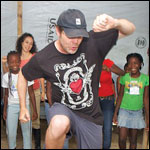 Rainn Wilson hooked up with Sean Penn's Haitian Relief org through the Girls United program. Through arts workshops, Rainn tries to life the disaster victims' spirits.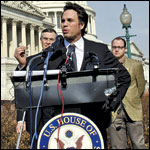 Mark Ruffalo is taking fracking to task. He first heard about hydrofracking around three years ago, and was curious about the process of this procedure, which injects millions of gallons of water, sand and chemicals into shale rock to retrieve trapped natural gas reserves. He founded the Water Defense Organization, which calls on today's generation to protect water against the effects of fossil fuels. Studies show that there is methane gas well contamination near these drilling sites, and Mark's aim is for more studies and research to make sure that people in these communities are not hurt in the process.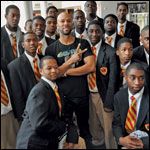 A young man now known as Common, created the Common Ground Foundation, helping Chicago kids develop leadership skills. The foundation offers after- school courses to 40 urban kids teaching holistic leadership, fitness, creative writing, social responsibility and survival in today's society.
And there are many other entertainment personalities who donated their time to great causes.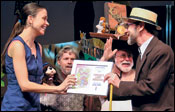 In Broadway Cares, Sutton Foster takes the stage against AIDS.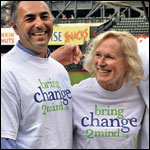 Glenn Close, with Bringing Change 2 Mind, alters public perception of mental illness.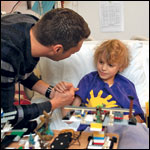 Ryan Seacrest with the Ryan Seacrest Foundation, The Voice, lets ill kids run their own radio station, even from a hospital bed.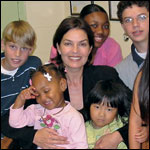 Sela Ward's Hope Village, gives shelter to children in the foster-home system.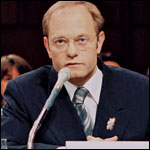 David Hyde Pierce has joined with the ALZHEIMER'S Association pushing for more research funding dollars.
The TradeVine believes that charity is one of the things that makes America great. These entertainment personalities should be honored for their work and demonstrate that all Americans should get involved to try and make our communities around the world better places to live.
Daily Variety's article, Empathy Artists
Remember, You heard it through the Tradevine!
The TradeVine is a weekly Friday show on Actors Reporter, a site on the Actors Podcast Network,
a Pepper Jay Production