RIP – Sam Sarpong: International model, rapper, actor, and friend – CAUSE OF DEATH PENDING
RIP SAM SARPONG!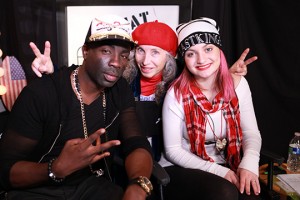 ---
The entertainment industry is covering the death of Sam Sarpong, international super model, rapper, actor, TV personality, host and friend. Sam was an international super model, an actor in more than 50 films, a rapper "Da Future," and Co-Host of MTV's 'Yo Momma.
---
CAUSE OF DEATH PENDING: Although reports designate Sam's death as an "apparent suicide," the Los Angeles Coroner's office confirmed to Actors Reporter Producer, Pepper Jay, that the cause of death is still pending the toxicology report. The toxicology report could take up to eight (8) months to complete. Meanwhile, Actors Reporter has been informed that private investigators have been employed.
The initial news item appeared in the Pasadena Star News under the title "Man jumps to his death from Colorado Street Bridge." Without identifying Sam, the report shared that "A 40-year-old may jumped to his death from the Colorado Street Bridge in Pasadena today [Monday, October 26, 2015] after negotiators tried for about seven hours to talk him down."
Eric Zuley, of The EZ Way Broadcasting Network, and an close friend / brother to Sam, was one of the first to be informed by Sam's TV Producer, Adam Cook, of Sam's passing.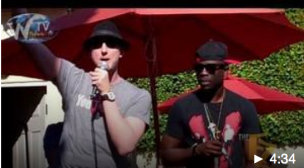 Here is a video on Sam Sarpong and Eric Zuley with an informal rap about Pepper Jay:
The EZ Show on YouTube
Pepper Jay informed the Los Angeles Coroner's office that she had known Sam Sarpong for over a decade and that Sam did not take drugs, did not drink, and that if any drugs are found in his body Sam would have ingested them involuntarily and the matter should be investigated. The Coroner's investigator shared that Sam's family was of the same opinion.
Pepper Jay first met Sam Sarpong on the Set of "Marked," directed by Dustin Voigt, in which Sam and Pepper shared several scenes.
Sam Sarpong was a frequent visitor on Actors Entertainment, including on ActorsE Chat, The EZ Show, Models Best Friend, and Acting in Style. To watch Sam's appearances, please visit:
Actors Entertainment
---
Some of the coverage of Sam Sarpong's life and death include Variety, The Hollywood Reporter, Billboard, The Guardian, US Magazine, CBS, International Business, E! Online, New York Daily News, USA Today, just to name a few:
News Coverage of Sam's death
---
Sam Sarpong modeled for Tommy Hilfiger, Boy London, American Vintage, Jean Phillipe, to name a few, and he received the BEFFTA FASHION ICON 2013. Sam co-hosted MTV's Yo Mama for three seasons.
---
Some photos to remember: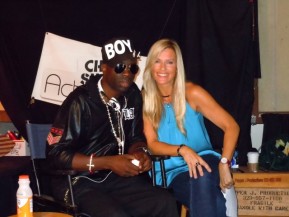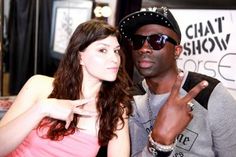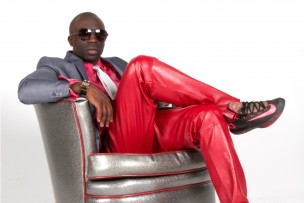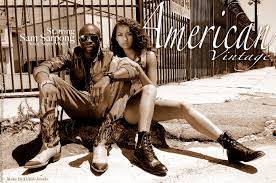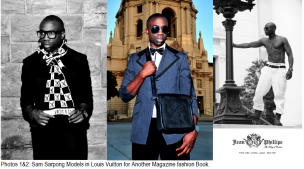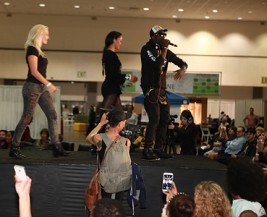 Sarpong is survived by his sister, June Sarpong, his father, Samuel Sarpong Sr., and many many friends. Our collective heart is broken
Read more: http://www.usmagazine.com/celebrity-news/news/sam-sarpong-spent-7-hours-talking-police-apparent-suicide-20152910#ixzz3qIuVEzhB
Follow us: @usweekly on Twitter | usweekly on FacebookOur heart breaks Sam Sarpong, a wonderful gentle and amazing talent.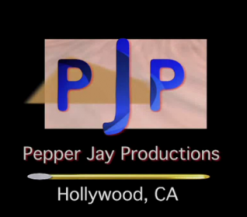 Actors Reporter is a channel on the Actors Podcast Network, a Pepper Jay Production.