Red Carpet – Real to Reel Youth Film Festival – with Bill Duke

---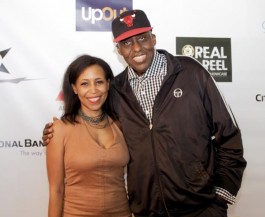 October 10th, 2015
Actors Reporter host Yahniie Kaihry Bridges on the red carpet at The Los Angeles Film School, in Hollywood, California, where films were showcased for community stake holders, film enthusiasts, celebrities, parents, youth and non-profit leaders and others supporting The Real to Reel Youth Film Festival.
Celebrities in attendance included Bill Duke, Monique Coleman, Melvin Jackson Jr., Brandon Fobbs, Jae Head, Johnny Ortiz, Tiffany Haddish, Nikolas Whittemore, Desreta Jackson, Dennis White,Alice MacDonald, Bill Oberst Jr., Kristin West, Vida Ghaffari, DeMonica Santiago, Tyrone DuBose, Trinity Marquez and more.
Future youth filmmakers across the country conducted a roundtable discussion about the importance of media arts and the power of youth voice in cinema. The discussion was hosted by lead youth producer Johna Rivers and Resident Artist / Actor Melvin Jackson, Jr. Panelists included former Sony film executive Betha Casama, ActorBrandon Fobbs, and REAL TO REEL youth filmmakers Jalen Coleman, Dominique McNeely, and Amanda Hernandez.
The festival included snippet screenings of Dark Girls and Light Girls by Guest Artist Bill Duke, who engaged youth filmmakers and audience members in purposed dialogue. Mr. Duke received aHumanitarian Award presented by Barbara Stanton of Wattstar Cinema AndEducation Center and Actress Desreta Jackson. Banker Karen A. Clark moderated aroundtable discussion on financial literacy and film production sponsored byCity National Bank. Panelists included Carl Gilliard from Duke Media Foundation,filmmaker Chip Warren and Ms. Stanton from Wattstar.
Concluding the event was a special screening of GirlUp / UN Foundation selected films as Resident Artist/Actress Monique Coleman and lead youth producer Johna Rivers hosted a panel centered on issues impacting girls and women in media. Panelists included singer/songwriter Lauren Silva, Yahniie Bridges from Spirit Awakening Foundation, Dream Center residentJasmine Morgan, Global Girl Media and youth filmmaker Alyssa Luprecio.
Real To Reel: Youth Film Festival is an annual event produced by Johna Rivers, Syd Stewart and Miguel Coleman for Better Youth, Inc., a media and performing arts mentoring agency for youth.
BetterYouth.org
---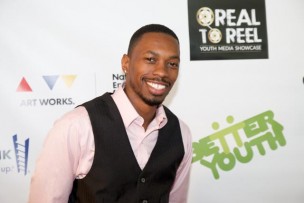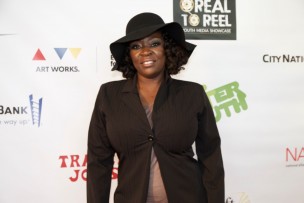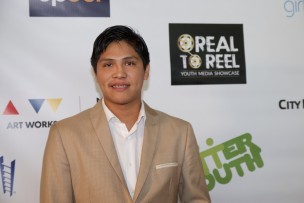 ---
Red Carpet images can be found on Getty Images: Getty Images
Photos featured on this page by B. Rene Norman
---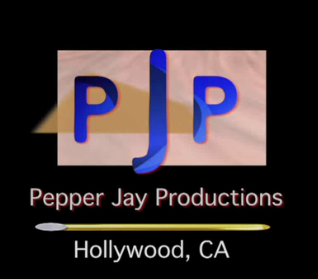 The Real to Reel Youth Film Festival Red Carpet 2015 coverage by Actors Reporter, a channel on the Actors Podcast Network, a Pepper Jay Production.