Playground of Dreams: Charity for Children, 2nd Anniversary Event
Playground of Dreams is the Premiere Kids Leadership Company in the World

Actors Reporter Host Kurt Kelly on the Playground of Dreams red carpet with POD Youth and ( in order of appearance) founder Anna Herbert, actor Martin Kove, actor Dashiell "Dash" Mihok, voice actor Dean White, Los Angeles Police Officer Julie Nomy, actor Sam Dobbins and Patsy Dunn (PACT Ballet company), singer actress Toni Malone, Meredith Rietz, producer Michael Greenwald, actress Kayla Marie Tabish and Brianne Arnott, author John Michael Ferrari (Acting with your Eyes), Marcia Wieder (Dream University), actor Nick Liam Henney, teacher and ActorsE Chat host Kristina Nikols, pianist Emanuele Secci, singer entertainer Crystal Starr (and the Bowties), Jay Ponti (Peacelink Live!), "Mama" Wendy Silvers (Million Mamas Movement), singer Joie May, broadcast executive, National VP of the Motown Alumni Association and ActorsE Chat producer host Ron Brewington, Janet Marie (Danstar Productions), motivational speaker Eli Davidson, Debbi Dachinger (Dare to Dream radio & tv) and Starpower Strategist Zsuzsa Novak, singer Bianca Munoz, and lots of POD kids!
For more information, please visit:
Playground of Dreams
---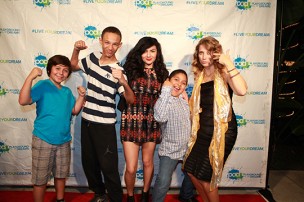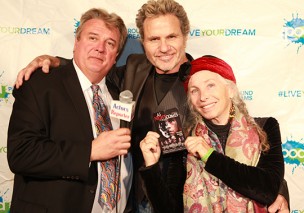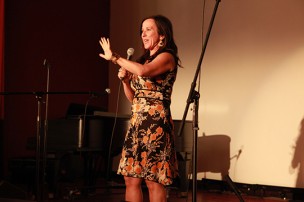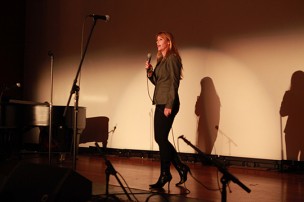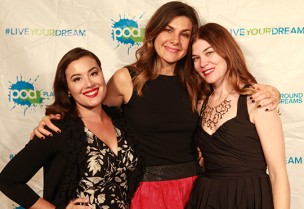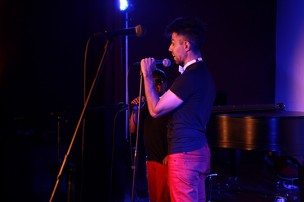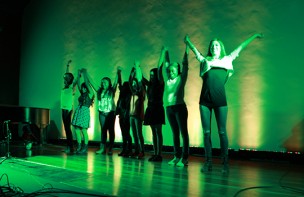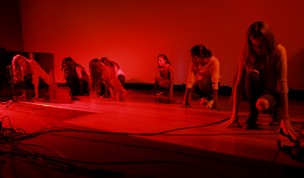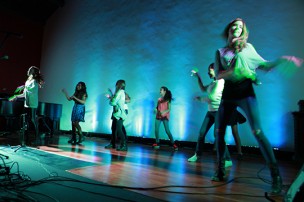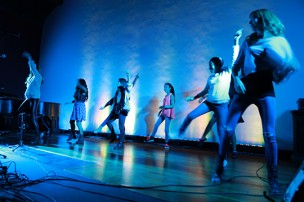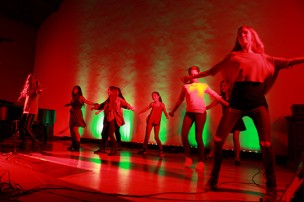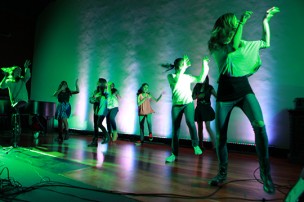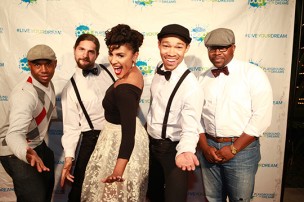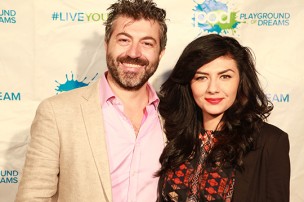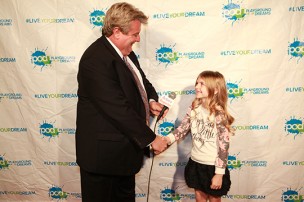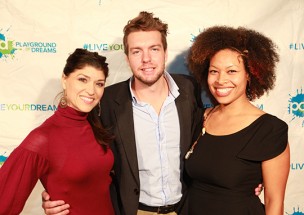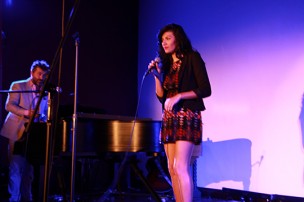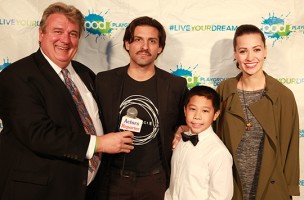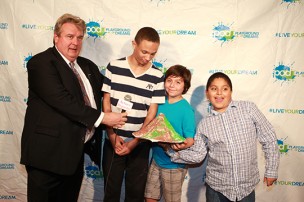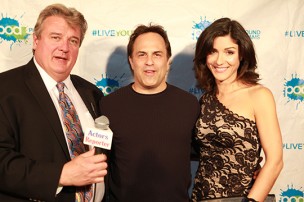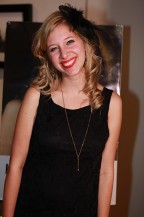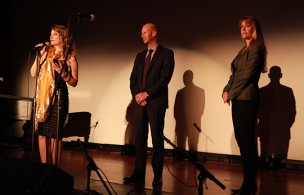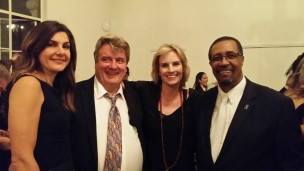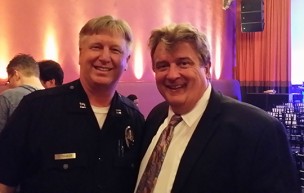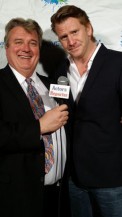 Children are magical! Playground of Dreams embraces this! Their mission is "uniting and enriching communities through the love, dreams, and creativity of our children." Playground of Dreams (POD) has a special mentoring program which allows children to dream, ignite the spark of creativity and become inspired leaders in the community. The group utilizes a group of cutting edge mentors from all corners of the artistic world including actors, athletes, dancers, and anyone who can help children learn to see the world in Technicolor.
A charity like this has never been more necessary to mentor children and teach them that they can live the life of their dreams! The statistics are pretty grim in Hollywood – 50% of students are dropping out of high school, 33% of students are meeting minimum math and reading proficiency, 85% of children are living in poverty in the most impacted hotspots, and the 18.6% unemployment rate is twice that of L.A. County level. One child being sponsored could make the difference in the life of the next Albert Einstein, or President of the United States! All it takes is the right kind of mentor-ship and guidance to ignite the spark that will not burn out.
The event at Hollywood Forever was held Thursday, November 6, 2014 and included a red carpet walk with ambassadors, founders, members of the entertainment community, and philanthropists. This was followed by a variety show, and live performances by Vassy, Crystal Starr and the BowTies. Following the performance there was a silent auction to raise money for this amazing cause and to raise awareness for others in the entertainment community.

Auction Items Included:
LAPD Helicopter Ride
VIP, Visionary Strategy Day, Value $15,000
Patsy Dunn Gallery Picture
Chocolate Diamond Earrings
Foothill Flying Club Flying Lessons
SLS, Kabuki Gift Cards
Tod the Wet Sprocket tickets
Ash Gupta & Media 838 Studio Fashion Shoot
STAY TUNED FOR FOOTAGE OF THE EVENT!!!
Playground of Dreams (POD) is uniting communities through the love, dreams, and creativity of kids. Our mentoring program provides a safe place for children from all walks of life to live their dreams, to learn to be their best self in all environments, and empowers them to be leaders through service in their communities.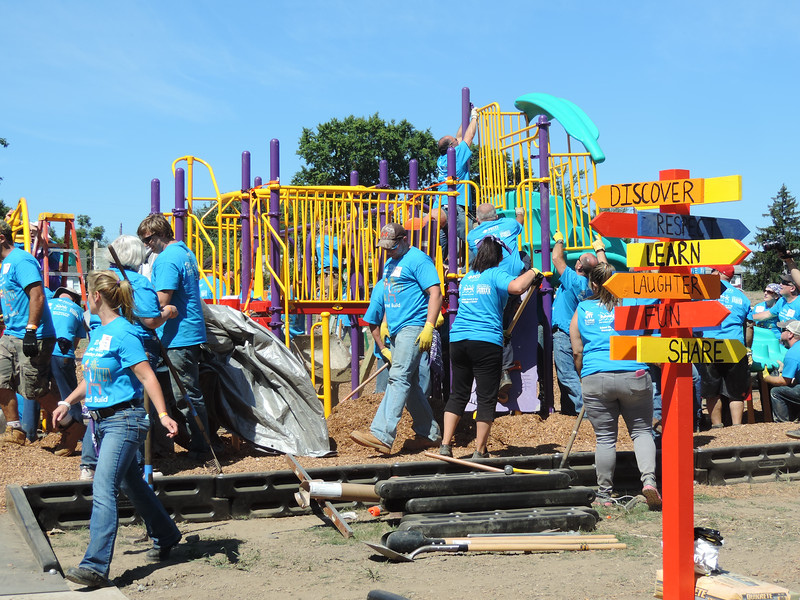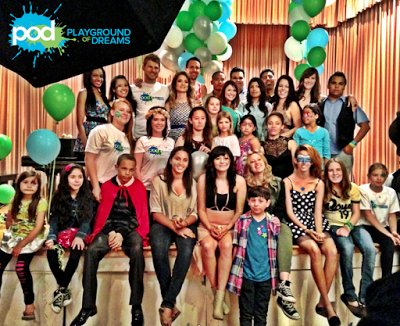 The commitment of Playground of Dreams is helping our kids live their dreams! They are currently fundraising to support several hugely impactful efforts:
1) "Discover Your Future" day at Apex Academy – An entire school day designed to inspire and engage students (400 of them!) to consider their career possibilities after high school, to connect students with community leaders, to connect students and families with community resources, and provide students with opportunities to network with career professionals in their areas of interest. Phew! And, the next POD "Coolest Variety Show on Earth" is happening on this day! (POD kids have created the show and community fair as forums for "living their dreams".) If you are interested in attending, please contact: Info@PlaygroundOfDreams.org
2) Music Program – POD is kicking off our music program in May! As POD has grown, the passion and excitement our kids have expressed in creating and experiencing music has been consistent and a gift for all. Through this program, kids can attend weekly workshops that including playing instruments of their choice, song writing, Finding Your Voice and Arts & Music workshops. We are committed to a legacy of healing and inspiration through music!
3) Operation: DreamTree – POD is adding 30 more kids in the POD Hollywood community in the next 2 months. This means 30 more kids get to know and development their unique gifts, learn about and demonstrate leadership, and be in service in their community. And did we mention our program is expanding… We are creating modules in finance, health and wellness, and arts that are life-changing!
4) This and That – POD kids are sponsoring a classroom in Kenya at the Treewa Academy. Pictures coming soon! POD kids are also continuing our traveling Senior Center "Coolest Variety Show on Earth". Our kids love seniors and vice versa!
For all this and more, Playground of Dreams GREATLY appreciate your giving to our kids! Thank you! They really want to lead, to give, to love, and to inspire. POD is the best way we know how to support them in doing this! #LiveYourDream is in! #letsdothis
Special thank you to Ann Herbert, Founder of Playground of Dreams, and Meredith Reitz.

Please sponsor a child or a Playground of Dreams team at:
Playground of Dreams / Donate
Playground Dream on Twitter
Playground of Dreams on Facebook
Coverage of Playground of Dreams is co-produced by Pepper Jay Productions LLC and Live Video Inc. and hosted by Kurt Kelly.

Kurt Kelly Website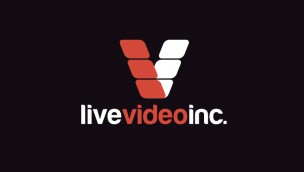 Live Video Inc Website
Co-Production
Live Video, Inc.
Pepper Jay Productions, LLC
Playground Of Dreams
Karmasik Production
Host
Kurt Kelly
Directors
Pepper Jay
Kurt Kelly
Executive Producers
Anna Herbert
Meredith Reitz
Kurt Kelly
William B. Schaeffler
Pepper Jay
Producers
Pepper Jay
Kurt Kelly
John Michael Ferrari
Line Producer
Pepper Jay
Associate Producers
Cemile Suheyla Yaltir
Melissa English
Cathy Brixhe
Aziz Ajar
Writers
Kurt Kelly
Melissa English
Cemile Suheyla Yaltir
Anna Herbert
Assistant to Kurt Kelly
Cemile Suheyla Yaltir
Cathy Brixhe
Hair to Kurt Kelly
Monica Halligan
Wardrobe to Kurt Kelly
Jen Keitzman
Promotion – Marketing
Live Video, Inc.
Kurt Kelly
Pepper Jay Productions
Actors Reporter
Melissa English
Playground Of Dreams
Anna Herbert
Meredith Reitz
Publicity
Live Video, Inc.
Kurt Kelly
Pepper Jay Productions
Actors Reporter
Melissa English
Playground Of Dreams
Camera Operators
Glenn Dicus
Kurt Kelly
John Michael Ferrari
B: Roll Footage
Glenn Dicus
Kurt Kelly
John Michael Ferrari
Lighting
Glenn Dicus
Stills
John Michael Ferrari
Cathy Brixhe
Kurt Kelly
Editors:
Pepper Jay
Matt Neimy
Special Thanks
Hollywood Forever Cemetery
Ocean Seafood
Jonathan Ratter
LAPD
KIND
Hubert's
Nescafe Dolce Gusto
Sweet Lady Jane
Sunshine Nomura
Sam Dobbins and Patsy Dunn
Playground of Dreams Board of Directors
The Meaning Institute
Marcia Wieder
The Jewel Box
Keith Mitchell
Blue Palms Brewhouse
Tricia Dikes
Ash Gupta
Expression Unlimited Acting School
Sport Things
All POD Volunteers, Mentors, and Sponsors who made this event possible!!!
​POD Youth!!!​
Anna Herbert
Meredith Reitz
Kurt Kelly
Pepper Jay
Shadoe Stevens
Martin Kove
Actors Reporter is a channel on the Actors Podcast Network, a Pepper Jay Production.
Live Video, Inc. has strategic partners all over the world, including Pepper Jay Productions LLC, and for this reason they are able to offer some of the best solutions to our partners and friends. Whatever the size and scope of your project, you will need professional consulting to assist in making your creative vision come to life. Live Video, Inc. wants to make that transition seamless for you offering you everything from inception to completion to assist you in your creative vision. Check out all of the solutions at Live Video Inc!