Party Planning Secret No. 6 – Know Your Crowd – consider what your guests like
Party Planning Secret No. 6 – Know Your Crowd – consider what your guests like.
By Charlie Scola.
The key to all Five Steps is to know your crowd.
Instead of planning your party around what you like, consider what your guests like. This goes for all stages of your party, such as your theme, music, and menu.
Here are some Party Charlie tips for a successful party:
• Garlic is great, but if it's a cocktail party and people are talking close to each other, think twice about the amount you use.
• Consider the age group of your guests. This will tell you a little bit about their eating habits. Older people tend to stay away from spicy and chewy foods, whereas younger people like trendy foods.
• For a children's party with lots of adults in attendance, provide two menus: one for the children and one for the adults.
• Knowing your crowd will tell you if you should serve beer, wine, or possibly tropical blended drinks. Maybe it's a martini crowd.
• If it's a dancing crowd, make sure to provide music and an area for dancing.
• Themes are great, but a toga party would not be a great choice for an older crowd. But then again, maybe it will. That's the point of knowing your crowd.
Take a minute and consider the crowd. It's that simple!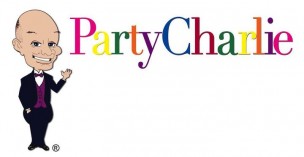 Charlie Scola, affectionately known as Party Charlie and author of "Party Planning Secrets", is a leading innovator in the party planning industry for over 30 years providing party planning advice, entertainment, design, staffing, rentals and more. Party Charlie's goal is to continuously deliver the newest and most unique party entertainment and supplies available making your party a huge success.
Party Charlie is a show on Actors Reporter on the Actors Podcast Network, a Pepper Jay Production. The content of Party Give your guests opportunities to participate in the festivities. Have games, quizzes, or giveaway prizes for the best costume or best dancer. On of Charlie's favorite ways of creating participation is through a murder mystery.
Charlie is provided to Actors Reporter courtesy of Charlie Scola, the author of "party planning secrets – the ultimate guide to a successful party."
For more information, please visit www.PartyCharlie.com or call Charlie directly at 310-542-1234.