Party Planning Secret No. 4 – Involve Your Guests by Giving Them Something to Do
Party Planning Secret No. 4 – Involve Your Guests by Giving Them Something to Do
Give your guests opportunities to participate in the festivities. Have games, quizzes, or giveaway prizes for the best costume or best dancer. On of Charlie's favorite ways of creating participation is through a murder mystery.
It doesn't really matter what you choose as long as it's fun and easy. Most people will get involved if you make games and activities available for them while others enjoy watching and cheering for the winners. Engaging your guests helps keep the energy of your party going.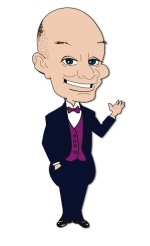 Charlie Scola, affectionately known as Party Charlie and author of "Party Planning Secrets", is a leading innovator in the party planning industry for over 30 years providing party planning advice, entertainment, design, staffing, rentals and more. PartyCharlie's goal is to continuously deliver the newest and most unique party entertainment and supplies available making your party a huge success.
Party Charley is a show on Actors Reporter on the Actors Podcast Network, a Pepper Jay Production. The content of Party Charley is courtesy of Charley Scola, the author of "party planning secrets – the ultimate guide to a successful party."
For more information, please visit www.PartyCharlie.com or call Charlie directly at 310-542-1234.