Party Charlie Party Planning Tip #23 – Bars: How to Design and Set Up Bars At Your Party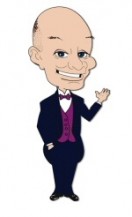 <p< < p="">
<p< < p="">
In a full-service bar, you provide mixed drinks as well as wine, beer, champagne, and possible after-dinner drinks (cordials). At a full-service bar, a bartender prepares and serves the drinks.
For a smaller party, or where no mixed drinks are served, self-service bars are an economical alternative to a full-service bar. The gold rule for self-service bars: someone needs to keep an eye on the alcohol. This way you ca make sure the area is kept clean and, more important, ensure that little guests aren't helping themselves to their first glass of wine.
If you don't have a bar or a table that may be used as a bar, you can rent one.
If you party is at your home, it's up to you to decide whether you'll allow a "tip jar." If you don't allow one, find out if the bartender will be adding a gratuity cost to your bill.
Do not place the bar near the entrance to the party. Two things your guests will always find: the bar and the bathroom. <p< < p=""> </p< <>
For more information on bars, watch the video, above, and purchase Party Planning Secrets; the Ultimate Guide to a Successful Party at Party Charlie's Website
<p< < p="">
---
<p< < p="">
Party Charlie is a monthly show on Actors Reporter, a channel on the Actors Podcast Network, a Pepper Jay Production.

<p< < p=""></p< <></p< <></p< <></p< <></p< <>