Party Charlie Party Planning Tip #18 – BBQ – Keeping it Safe, Clean, and Hot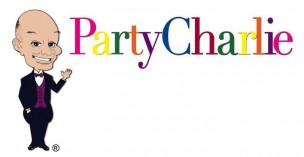 BBQ – Keeping it Safe, Clean, and Hot by Charlie Scola
Barbeque parties are fun, especially because you get to enjoy the outdoors, and they're generally casual.
The basic ways to make your barbeque a success are to keep the fire going, keep the grill clean, keep the bugs away, keep the grilling area safe, and keep it well lit.
Charlie recommends you have on hand:
• Long-handed tongs and spatulas for turning grilled foods and handling the coals
• Spray bottle filled with water
• Disposable aluminum tray for heating side foods like baked beans
• BBQ shovel and long-handled spoon
• Wire grill brush for cleaning the grill
• Insulated, flame-retardant gloves
Here are some tips to keep the Coal Fire Burning:
• Remove the grill. Place your charcoal in the belly of the barbecue and stack in a pyramid shape.
• Use starter coals. They're fast and easy to use because they're already infused with light fluid.
• If your grill doesn't have a holding or warming level, reserve a section of the grill where there is little or no coal at all. This will be your holding area.
• Let all the light fluid burn away before you start cooking.
• When the colas turn gray, level them out with a long-handed spoon or BBQ shovel. Remember to reserve space for the warming section.
NOTE: Fire Warning: Do not spray lighter fluid on the fire to create a spectacular fireball.
To ensure food won't stick to the grilling surface, spray or brush it with vegetable oil before lighting. Do not spray vegetable oil on the grill while the coals are burning. Make sure the grilling surface is HOT before putting any food on it. Check with one piece and if it sizzles, it's ready!
Always check the manufacturer's instructions about cleaning, but if you misplace them or threw away, here are a couple cleaning tips:
• Sprinkle baking soda on a damp brush. Scrub the grill and rinse it clean.
• Use a steel brush to clean off the major food. Then pop the grill rack into your self-cleaning oven. This will clean your grill and your oven at the same time.
Party Charlie is a monthly show on Actors Reporter, a channel on the Actors Podcast Network, a Pepper Jay Production.