Party Charlie Party Planning Tip #17 – Potluck – Organizing a Successful Event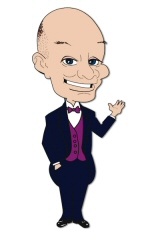 <p< < p="">
Hi I'm Party Charlie, the author of Party Planning Secrets, the ultimate guide to a successful party. Today's party planning tip is on how to organize a successful potluck event.
<p< < p="">
There are twelve steps to potluck success and they are: <p< < p=""> </p< <>
1. Decide how many people will be at your potluck. Take into consideration that you'll be asking guests to make their favorite or appropriate food or beverage item. <p< < p=""> </p< <>
2. You can send invitations for a potluck, but make sure you indicate that it's a potluck and that if guests want to participate, they need to RSVP two weeks in advance or ASAP in order to confirm what they're bringing. <p< < p=""> </p< <>
3. Decide what you, the host of the party, want to make. In general, the host provides the main dish and the guests provide the appetizers, side dishes, desserts, and beverages. Make a list of food and beverage items that you'd like guests to provide. Some people may want to prepare a special recipe, and if so, let them. But for those who don't know what they want to bring, be prepared to present some suggestions from your list. <p< < p=""> </p< <>
4. Let guests know how much food or beverage they should bring. The key to food quantities is to know your guests. For example, a group of women at a luncheon tend to eat a lot less than a high school basketball team gathering to celebrate another win. Also, people will tend to eat less at a memorial service than they would at a holiday party. <p< < p=""> </p< <>
5. If your guests are transporting the food in aluminum tins, casserole dishes, etc;, tell them how to "cater-wrap" their food items. What is cater-wrapping? Well it's a Party Charlie-ism. Best described, it involves pulling the film wrap out on the surface of the table, placing the item on the film, tightly wrapping the film around the item, and repeating until all surfaces are completely covered. <p< < p=""> </p< <>
6. If your guests are transporting food in something other than the serving dish, such as aluminum tin, ask them if they can bring along a serving dish as well. Just remember to tell them not to bring anything irreplaceable, in case the piece should become damaged. <p< < p=""> </p< <>
7. If guests need to cook or heat up their dishes at the party location, ask them the size and dimensions of the casserole dish or pan so you can make sure their cookware can fit in your oven. It's a good idea to limit the number of guests needing to use the oven. Keep it fun and simple. <p< < p=""> </p< <>
Tip: Preheat your oven before guests arrive so it's warm in case they need to keep their dish warm. <p< < p=""> </p< <>
8. Ask guests the size of the serving platter, dish, or basket they're putting their food or beverage in. You'll need the dimensions to figure out your food and beverage placement for your buffet table. <p< < p=""> </p< <>
9. Once you have a handle on what everyone is bringing, plan the buffet using The PartyCharlie 1-2-3 Step. <p< < p=""> </p< <>
Step 1: Make yourself a chart, three columns. List all of the items you're going to have on your buffet and don't forget your silverware, your napkins, and even your floral centerpiece and decorations. <p< < p=""> </p< <>
Step 2 (the center column): List everything you'll need to serve that particular menu item. <p< < p=""> </p< <>
Step 3: Draw a diagram of your buffet based on the size table you'll be using. Each time you place an item on your diagram, mark it off on your chart in the right-hand column so that you know that you have space for everything.
And with that you just learned the PartieCharlie 1-2-3 step. <p< < p=""> </p< <>
10. Create cards with the name of the dish and the person who brought it. <p< < p=""> </p< <>
11. Two days before the party, confirm each menu item with the guest preparing it. <p< < p=""> </p< <>
12. Make sure you thank each guest individually for his or her contribution. When a guest comes in with the dish, don't say, "Oh, just put it over there." Thank him or her for taking the time and effort to prepare the food. <p< < p=""> </p< <>
Have fun and enjoy yourself! Charlie Scola, affectionately known as Party Charlie and author of "Party Planning Secrets", is a leading innovator in the party planning industry for over 30 years providing party planning advice, entertainment, design, staffing, rentals and more. Party Charlie's goal is to continuously deliver the newest and most unique party entertainment and supplies available making your party a huge success.<p< < p=""> </p< <>
Party Charlie is a show on Actors Reporter on the Actors Podcast Network, a Pepper Jay Production. The content of Party Charlie is courtesy of Charlie Scola, the author of "party planning secrets – the ultimate guide to a successful party."<p< < p=""> </p< <>
For more information, please visit Party Charlie – Party Planning Tips or call Charlie directly at 310-542-1234.<p< < p=""> </p< <>
Party Charlie is a show on Actors Reporter, a channel on the Actors Podcast Network, a Pepper Jay Production.<p< < p=""></p< <>
</p< <></p< <>