Organizational Tools for Actors with Maria Felipe
Organizational Tools for Actors by Katrina Teeple of Operation Organization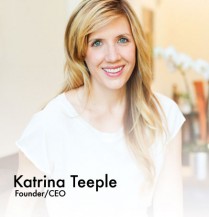 Katrina Teeple, founder and CEO of Operation Organization shares with actress Maria Felipe how to get her acting career organized.
Katrina explains "The Actor Bag," actually "bags" that actors should have with them in their cars to be prepared for last minute auditions. Also, Katrina reminds us that a good filing system will refresh our memories of who we met where and what we paid for that might be tax deductible.
And, Katrina suggests we visit www.ToodleDo.com to get a free and easy to use, online to-do list.
Get organized, stay motivated, and be more productive.
And, break a leg!
Career Cues is a column on the Actors Reporter, an arm of the Actors Podcast Network, a Pepper Jay Production.