Movie Reviews by Sandro Monetti – We Love You, You Bastard – "C'est Magnifique"
Movie Reviews by Celebrity Insider Sandro Monetti
We Love You, You Bastard : "C'est Magnifique"
Review written By Sandro Monetti
The best film of 2014 so far is a delightful treat from France which deserves to dominate the prizes when movie awards are handed out later in the year.
Wisely selected as the opening night film of COLCOA, the annual LA event which has grown into the largest international festival of French films, it's a comedy drama with the memorable title of We Love You, You Bastard.

French rock icon Johnny Hallyday is utterly convincing and compelling as a notorious ladies man who has four daughters by four different
women and invites his girls to visit him at his idyllic new house in the Alps. But, the estranged daughters resent the way he treated their mothers and want nothing to do with him. When they are tricked into believing their father is dying, the daughters all show up and the story goes in some unexpected directions.
Veteran director Claude Lelouch, who made iconic French film A Man and a Woman back in 1966, is behind the camera for this his 45th film and shows signature touches of genius including cutting to point of view shots from animals observing the drama played out by the humans around them.

His films are known for authentic performances and that is perhaps helped by the fact that he doesn't show his actors the twists and turns parts of the script until they get on set to film them – and there are certainly some big surprises and surprise reactions in this magnifique movie.
COLOCOA – City of Lights City of Angels – showcases the very best new films from France – and they don't come any better than this.
Vive La France!

---
RATING: 5 out of 5.
Sandro's movie rating system:

1 out of 5 Terrible. Bomb.

2 out of 5 Disappointing/dull.

3 out of 5 Good. Solid movie.

4 out of 5 Very good.

5 out of 5 Excellent. Instant classic.
---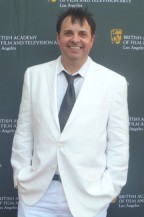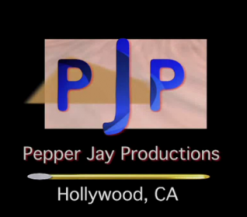 Movie Reviews by Sandro Monetti on Actors Reporter, a channel on the Actors Podcast Network, a Pepper Jay Production.
.