Movie Reviews by Sandro Monetti – Magic in the Moonlight
MAGIC IN THE MOONLIGHT "casts a spell over the audience"
By Celebrity Insider SANDRO MONETTI
Colin Firth plays to his strengths and, by doing so, delivers his best performance since The King's Speech in this new Woody Allen charmer.

The Oscar winner's greatest gift as an actor is that ability to play the 'slow melting heart' better than anyone else.
Here he is on top form as an arrogant and condescending magician who slowly – maybe too slowly for his own good – comes to realize that he is hopelessly in love with a cute clairvoyant, played impressively by Emma Stone.

Set in 1920s France and with beautiful locations, perfect costumes and plenty of class, the films ends up casting its own magic spell over the audience.
Compared with Woody Allen's recent best work, yes it's not as deep as Blue Jasmine or as flashy as Midnight in Paris but it's still hugely watchable, delightfully enjoyable and better than most other movies out there this summer.

The story sees Colin Firth's respected character setting out to expose Emma Stone's psychic as a fraud and instead being captivated by her.
Turning such a slight plot into such a special film is largely down to the huge talents of its two stars and the witty script and winning direction of Woody Allen, who clearly has a lot of magic left in him.
RATING: 4 out of 5.
---
Sandro's movie rating system:

1 out of 5 Terrible. Bomb.

2 out of 5 Disappointing / dull.

3 out of 5 Good. Solid movie.

4 out of 5 Very good.

5 out of 5 Excellent. Instant classic.
---
Photo of Sandro by Dawn Bowery from the book California Dreaming: Brits in LA Book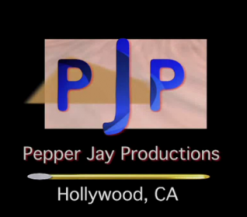 Movie Reviews by Sandro Monetti on Actors Reporter, a channel on the Actors Podcast Network, a Pepper Jay Production.