Movie Reviews by Sandro Monetti – GONE GIRL – "The first truly great film of 2014"
GONE GIRL – "The first truly great film of 2014"
By Celebrity Insider SANDRO MONETTI
The first truly great movie of 2014 has arrived!
Gone Girl is gripping, entertaining and fun for every crazy, plot twisting minute of its near two and a half hour running time.

When Amy Dunne goes missing on her fifth wedding anniversary, suspicion falls on her husband Nick who finds himself at the center of a criminal investigation and a media storm.

Ben Affleck is brilliant as the husband, Rosamund Pike a revelation as the wife, Neil Patrick Harris wonderful as her creepy ex-boyfriend and Tyler Perry Oscar worthy as a flamboyant lawyer.

But director David Fincher and screenwriter Gillian Flynn deserve most of the credit for bringing all the page turning tension of Flynn's Gone Girl novel to the big screen and making a movie that is as much a satire of modern media as a thrill a minute mystery.
It's expertly made, takes some wildly unexpected turns and all the elements come together superbly. Gone Girl will not soon be forgotten.
RATING: 5 out of 5.
---
Sandro's movie rating system:

1 out of 5 Terrible. Bomb.

2 out of 5 Disappointing / dull.

3 out of 5 Good. Solid movie.

4 out of 5 Very good.

5 out of 5 Excellent. Instant classic.
---
Photo of Sandro by Dawn Bowery from the book California Dreaming: Brits in LA Book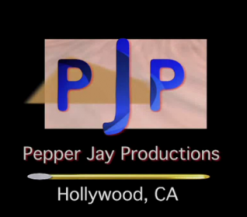 Movie Reviews by Sandro Monetti on Actors Reporter, a channel on the Actors Podcast Network, a Pepper Jay Production.