Movie Reviews by Sandro Monetti – December 2013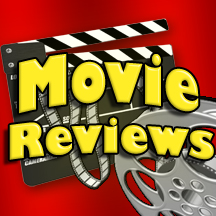 MOVIE REVIEWS By Celebrity Insider SANDRO MONETTI
It's the most wonderful time of the year – for movie fans – with a whole string of Oscar worthy films in theaters. Here's my mini-reviews, summarizing and ranking the various festive treats on offer at the multiplex.
---
THE WOLF OF WALL STREET
Leonardo Di Caprio gives the performance of a lifetime as a party loving super rich stockbroker who indulges a massive appetite for money, women and cocaine while trying to stay one step ahead of the authorities investigating his fraudulent dealings. Great fun from first minute to last. (5 out of 5)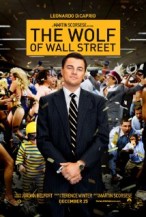 ---
SAVING MR BANKS
Joyous telling of the troubled build up to classic movie Mary Poppins as Walt Disney (a charming Tom Hanks) tries to get the book's fabulously terse and reluctant author (a superb Emma Thompson) to release the movie rights to him. (4.5 out of 5)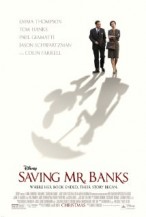 ---
THE BOOK THIEF
An intelligent, powerful, moving and beautifully acted story about a little girl growing up amid the horrors of World War II featuring a great performance by Geoffrey Rush and which marks out Downton Abbey director Brian Percival as a force to watch on the big screen too (4.5 out of 5)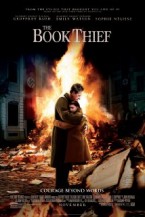 ---
PHILOMENA
Incredibly moving true tale of an Irishwoman (Judi Dench) who tries to find the son she was forced to give up for adoption 50 years earlier. Steve Coogan, who also co-wrote the film, is excellent as the journalist who helps her. (4 out of 5)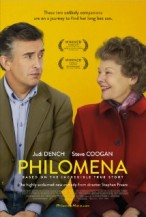 ---
12 YEARS A SLAVE
Harrowing, powerful and unforgettable true story of a free black man in the pre-Civil War United States who is kidnapped and sold into slavery then struggles to keep his dignity and stay alive when faced with shocking cruelty. (3.5 out of 5)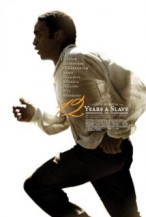 ---
AMERICAN HUSTLE
Jennifer Lawrence is the Meryl Streep of her generation and it's such fun to watch her act up a storm as an unpredictable young bride in this eccentric, uneven but wildly entertaining tale of crazy con artists and flamboyant feds mixed up in a 1970s sting operation. (3.5 out of 5)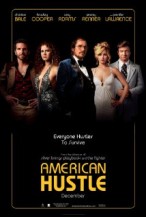 ---
HER
This melancholy cautionary tale set in the near future follows a single writer (a haunted Joaquin Phoenix) bruised by human relationships who falls blissfully in love with his phone, or rather its talking operating system, voiced seductively by Scarlett Johansson. (3 out of 5)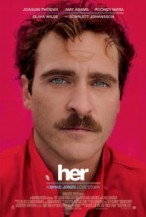 ---
DALLAS BUYERS CLUB
Matthew McConaughey has been enjoying a career resurgence with a string of acclaimed and interesting roles lately and does his best work yet here as an a redneck rodeo rider who is diagnosed as HIV positive but refuses to accept that he will die in 30 days. (3 out of 5)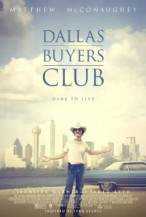 ---
NEBRASKA
Bittersweet tale of a crotchety and confused old drunk on a road trip to collect a million dollar prize he wrongly believes will be his if he can just get himself to Nebraska. Screen veteran Bruce Dern vaults to the top of the best actor award contenders with a terrific performance in the lead role (3 out of 5)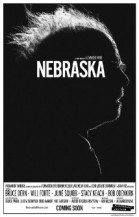 ---
AUGUST: OSAGE COUNTY
When a dysfunctional family has a rare get together, simmering resentments come to the surface and they're soon smashing plates, slamming doors and screaming at each other. If this sounds like you're family Christmas, it may strike too close to home but if not it'sa good watch anchored well by an all-star cast in which Meryl Streep and Julia Roberts are the stand-outs. (3 out of 5)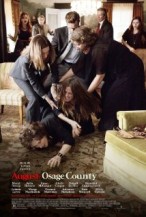 ---
LABOR DAY
In the hands of a lesser actress, this dramatic role as a lonely single mom who falls in love with an escaped convict might seem far fetched or even laughable, but Kate Winslet can make you believe anything and she's by far the best thing in this unsettling but ultimately romantic film. (2.5 out of 5)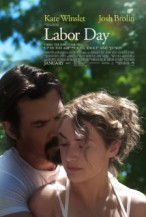 ---
THE SECRET LIFE OF WALTER MITTY
There are stunning visuals but a surprising lack of comedy in this starring and directing vehicle for Ben Stiller in which the funnmyman plays a shy daydreamer embarking on an international adventure. It could have been great if the tone of the film had been more consistent but there's still plenty here to enjoy. (2.5 out of 5)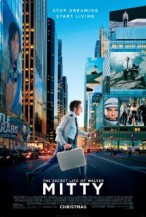 ---
ALL IS LOST
Tense drama about a man lost at sea and fighting for survival as his boat falls apart. It's frustrating at times not to know more about his background but Robert Redford keeps the film afloat by bringing his experience and star quality to the role. (2.5 out of 5)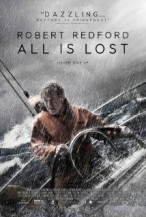 ---
Sandro's rating system:
1 out of 5 Terrible. Bomb.
2 out of 5 Disappointing/dull.
3 out of 5 Good. Solid movie.
4 out of 5 Very good.
5 out of 5 Excellent. Instant classic.
Movie Reviews by Sandro Monetti on Actors Reporter, a channel on the Actors Podcast Network, a Pepper Jay Production.