Movie Reviews by Sandro Monetti – Anchorman 2 : The Legend Continues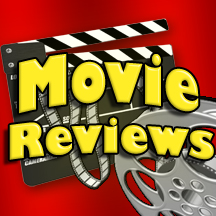 MOVIE REVIEWS By Celebrity Insider SANDRO MONETTI
ANCHORMAN 2: THE LEGEND CONTINUES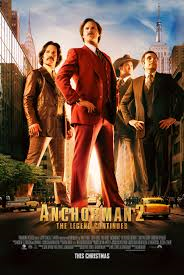 The blowhard with the best blow dry in TV news makes a winning return in a delightful two hours of irreverence, innuendo and outrageous laughs.
But amid all the silliness, this sequel actually has something serious to say about the decline in standards of television news coverage.
The storyline sees Will Ferrell's washed up but well styled anchorman Ron Burgundy plucked from the obscurity of introducing the dolphin show at Seaworld to host his own show on a brand new 24 hour cable news network.
He becomes a huge ratings success by ignoring major news stories and instead reporting car chases, animal items and assorted trivia that sees the mustachioed buffoon inventing tabloid television.
Just as Ron gives his viewers what they want, Will – who co-wrote the script with director Adam McKay – gives Anchorman fans what they want with big laughs, big star cameos and fast moving fun.
It's not as quotable as the first Anchorman – although there are still several great lines like 'Who is this Julius Caesar? You know I don't follow the NBA!' – but the plotting holds together better.
Newcomer Megan Good – as Burgundy's new boss – is the standout of a sterling supporting cast and let's hope it's not too long before we see a third Anchorman movie as this is turning into the most joyously over the top comedy franchise since the Austin Powers movies.
---
Sandro's rating system:
1 out of 5 Terrible. Bomb.
2 out of 5 Disappointing/dull.
3 out of 5 Good. Solid movie.
4 out of 5 Very good.
5 out of 5 Excellent. Instant classic.
Movie Reviews by Sandro Monetti on Actors Reporter, a channel on the Actors Podcast Network, a Pepper Jay Production.