Movie Reviews by Sandro Monetti – A Million Ways to Die in the West – "Hit and miss comedy mostly misfires"
A MILLION WAYS TO DIE IN THE WEST: "Hit and miss comedy mostly misfires"
By Celebrity Insider SANDRO MONETTI
The trouble with this comedy film is that it tries to please too many tastes all at the same time.
Instead of settling on a consistent tone, it veers wildly between clever and crude, witty and wacky, tasteful and tasteless.
As a result, watching it becomes a very hit and miss experience with some jokes landing well but most of them falling flat.
I was expecting more from talented writer, director and star Seth McFarlane but maybe he wore too many hats on this one.

However, one very good decision he made was to cast Charlize Theron, who emerges with her dignity intact thanks to a most enjoyable performance as a gunslinging mystery woman.
She gives Seth's cowardly sheep farmer character the courage to stand up for himself and find a better life after he chickens out of a gunfight and gets dumped by his girlfriend.
But what could have been a cute romantic comedy gets stampeded instead by the onslaught of too many misfiring scenes.

The film may be set in the wild west…but it's not wildly funny.
RATING: 2 out of 5.
---
Sandro's movie rating system:

1 out of 5 Terrible. Bomb.

2 out of 5 Disappointing/dull.

3 out of 5 Good. Solid movie.

4 out of 5 Very good.

5 out of 5 Excellent. Instant classic.
---
Photo of Sandro by Dawn Bowery from the book California Dreaming: Brits in LA Book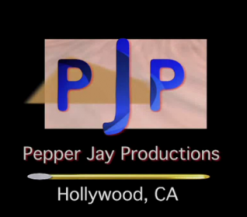 Movie Reviews by Sandro Monetti on Actors Reporter, a channel on the Actors Podcast Network, a Pepper Jay Production.