Movie Review by Sandro Monetti – The Curse of Styria

THE CURSE OF STYRIA – "Intelligent vampire film that sinks its teeth into you"
– Theatre Review by Sandro Monetti
Here's a vampire film that sinks its teeth into you and doesn't let go.
The Curse of Styria features a growing sense of mystery and menace and its suspenseful story will keep you gripped and guessing to the end.

Stephen Rea, in his best performance since The Crying Game, plays an art historian who takes his estranged daughter (impressive rising star Eleanor Tomlinson) along to a creepy old castle in the eastern European town of Styria, a place they find to be full of sinister secrets.

A nightmare begins, vampires emerge, sensuality and death follow and it all makes for an intelligent and intoxicating cinematic experience.
It may not be as romantic as Twilight or action packed as Dracula Untold but vampire movies come in many different forms and this spine-chilling tale is one of the very best.

---
RATING: 5 out of 5.
---
Sandro's movie rating system:

1 out of 5 Terrible. Bomb.

2 out of 5 Disappointing / dull.

3 out of 5 Good. Solid movie.

4 out of 5 Very good.

5 out of 5 Excellent. Instant classic.
---
Photo of Sandro by Dawn Bowery from the book California Dreaming: Brits in LA Book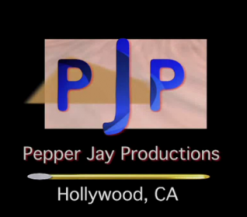 Movie Reviews by Sandro Monetti on Actors Reporter, a channel on the Actors Podcast Network, a Pepper Jay Production.