Lovelace – Movie Review by Michael E **
<p< < p="">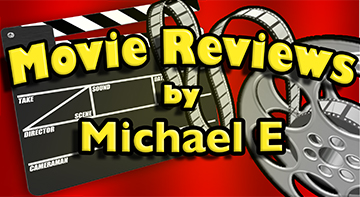 <p< < p=""> </p< <>
Amanda Seyfried and Peter Sarsgaard in the strangest marriage of them all. <p< < p=""> </p< <>
Lovelace: Pushed into a career she never wanted, Linda Boreman becomes Linda Lovelace and becomes a star. <p< < p=""> </p< <>
Lovelace (2013)- Michael E's Rating: ** stars: Not worth the viewing.
Runtime: 93 minutes
Rated: R
Director: Rob Epstein, Jeffrey Friedman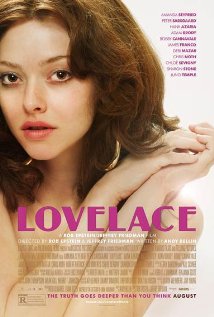 <p< < p=""> <p< < p=""> </p< <></p< <>
Seyfried bares it all in this biopic of the famed and troubled porn star Linda Lovelace.
From her Christian upbringing, to her domineering mother Dorothy (Sharon Stone), up until her emergence into making the most famous pornographic movie, "Deep Throat," Lovelace never had control of her life until later on. Sarsgaard plays Chuck Traynor, her abusive, drug-addicted husband who forces Linda into pornography and controls every aspect of her life. Despite the global success of "Deep Throat," Linda reportedly saw very little of the money as Chuck squandered it on bad business decisions, drugs, and anything else he could get his hands on. Chuck becomes Linda's "pimp" to earn extra money whenever possible. Linda's desire to leave Chuck and the industry finally came to fruition as she became an advocate against the porno industry for nearly twenty years until her untimely death in a car crash in 2002.
Seyfried and Sarsgaard are a perfect match, as they had amazing chemistry despite the outcome.
They brought forth the energy needed to be a very combative couple.
Quick rant: I understand why the movie was made as Lovelace had an amazing life. Despite the charisma and energy from the two leads, the movie was flat and dull. I wanted to see more of the explosiveness between Lovelace and Traynor and try to understand what this guy was thinking. The movie tries it's best to explain situations in flashbacks, but I yearned for more and never received it. Not worth the viewing. <p< < p=""> </p< <>
---
<p< < p="">
Michael's rating system:
1/2 Terrible movie (Bomb)
Not a good movie, just missed being a bomb
*1/2 Bad movie
** Boring movie
*** Good, solid movie
***1/2 Great movie, just missed being a classic
**** Classic movie <p< < p=""> <p< < p=""> </p< <></p< <>
Movie Reviews by Michael E ** on Actors Reporter, a channel on the Actors Podcast Network, a Pepper Jay Production.
</p< <></p< <>