Katharine Ross Shines as Kimberly Akimbo at Malibu Stage Co as a 16 year old who looks like 60
Katharine Ross Shines as Kimberly Akimbo at Malibu Stage Co as a 16 year old who looks like 60.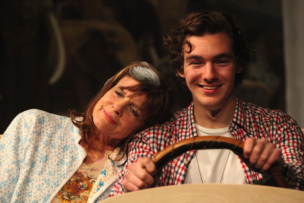 Exclusive interview with Katherine and her fellow cast members and director Greame Clifford.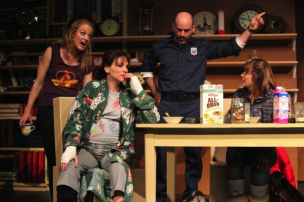 Malibu Stage continues its subscription season success with "Kimberly Akimbo," written by David Lindsay-Abaire, starring Katharine Ross (The Graduate, Butch Cassidy and The Sundance Kid) and directed by Graeme Clifford (Frances, Ruby Cairo). Kimberly Akimbo will open February 23rd at the Malibu Stage Theatre. Showtimes are THURSDAYS, Fridays, Saturdays at 8 PM, and Sundays at 5PM, (except February 26 which will be at 2PM).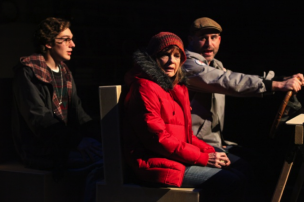 Set in the wilds of suburban New Jersey, KIMBERLY AKIMBO is a hilarious and heartrending play about a teenager with a rare condition causing her body to age MUCH faster than it should. When she and her family flee Secaucus under dubious circumstances, Kimberly is forced to reevaluate her life while contending with a hypochondriac mother, a rarely sober father, a scam-artist aunt, her own mortality and, most terrifying of all, the possibility of first love.
Director Graeme Clifford introduces the crew of Kimberly Akimbo, Alex Montano, lighting design, James van Soelen, sound board operator, Beverly Craveiro, stage manager, Greg Hamilton, stage manager/property master, and Heather Hamilton, stage manager/wardrobe coordinator.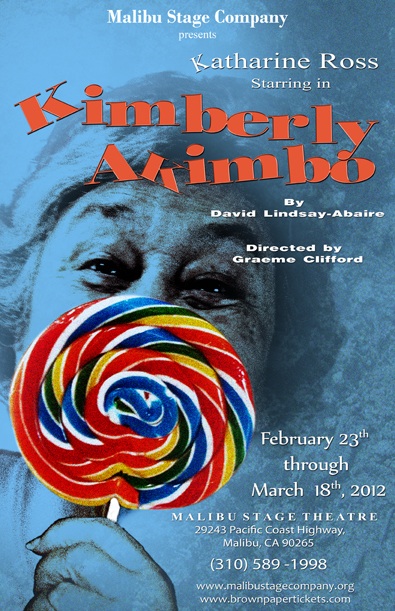 Kimberly Akimbo
Malibu Stage Company, Graeme Clifford & Tasha Ames


Contact: Jennifer Still 310-450-0810,jennifer@triplecatproductions.com
For Immediate Release:
Opens Thursday, February 23. Plays Thursdays thru Saturdays at 8pm Sundays at 5pm through March 18 (2pm show on Sun. Feb 26)
Malibu Stage Co., 29243 Pacific Coast Hwy, Malibu, CA 90265
How much: $25 General Admission, $10 Students with ID
Reservations: 310-589-1998 or www.brownpapertickets.com
Malibu Stage Company believes in theatre that reflects our lives, our society, and the world of ideas beyond our doorstep. Malibu Stage is a not-for-profit theatre operating under the Actors' Equity Association 99-seat plan.
Written by David Lindsay-Abaire
Directed by Graeme Clifford
Starring Katharine Ross as Kimberly
And
Breck Gallini
Michael Gallagher
Tasha Ames
And
Kathleen Dunn
Stage Manager: Beverly Craveiro
Sound Design: James van Soelen
Lighting Design: Alex Montano
Actors Day in LA is a show on Actors Reporter, a channel of the Actors Podcast Network,, a Pepper Jay Production