Hollywood Fringe Festival Red Carpet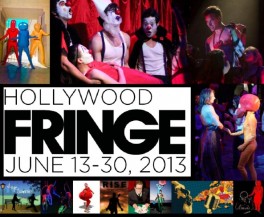 The Hollywood Fringe Festival is an experimental celebration of the emerging arts scene featuring theatre, music, dance, art, parties, and plays located in a wide range of venues. Hollywood Fringe runs June 13-30th, 2013. Amber Barbell caught up with celebs and upcoming film-makers on the red carpet.
Actress Amber Barbell on the red carpet interviewing Stacy Jones Hill, Communications Director for Hollywood Fringe Festival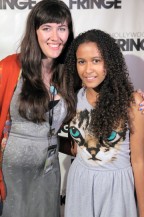 Pat Musik and Edie McGlurg with The Spolin Players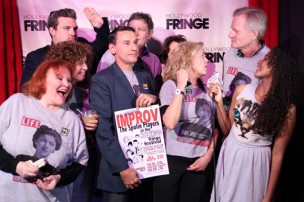 child actress Jamie McRae and Lily Mercer (Before a Fall)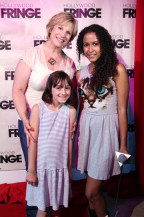 Sto Strouss (Me Love Me), Angela Landis (Jacko's Wild Ride)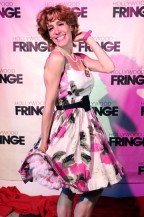 Alex Bennett, Laura Byrd, and Lori Mulligan (Detroit 2020), Darren Mangler (White Trash Wedding and a Funeral)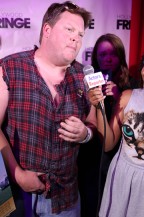 Steve Waverly and Daniel Dorr (Down in Front), Tiffany Philips (I Never Met a Jerk I Didn't Like, The Incredible, Edible Akynos (Whore Logic)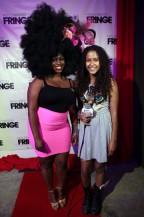 Alli Miller and Sarah Haworth (Untitled We're Doing a Play), and Gloria Rosen (Listen … Can You Hear Me Now?)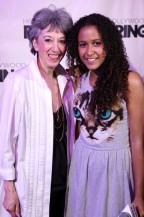 Actress Amber Barbell on the red carpet with Lisa Cole (If You're Watching This, I'm Dead), Bob Gebert (Demystifying Magic), Riley Rose Critchlow and Clay Elliot (Brilliant Traces), Kelley Williams (Lovin' Chocolate), Nancy Francis (Red, White, and Balloons), Kaypri and Ayana Cahrr (Babygirl), Les Kurkendaal (A One-Way Ticket to Crazy Town), Corey Chappell and Jerry Chappell (Awkward Pauses), Lizzie Czerner and Nikki Levy (Booby Prize)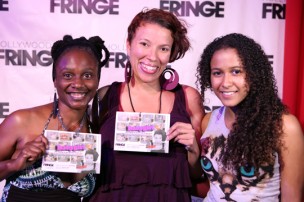 Rory Mitchell (Unmoderated: Readings from the TheEastsiderLA.com Comment Section), Alexa Hill (Fringe Participant Director), Allison Powell (Volunteer), Brandon Baruch (Lighting Designer), Laura Lee Bahr, Megan McCauley (Outreach Director)
The Hollywood Fringe Festival is an annual, open-access, community-derived event celebrating freedom of expression and collaboration in the performing arts community. Each June during the Hollywood Fringe, the arts infiltrates the Hollywood neighborhood: Fully equipped theaters, parks, clubs, churches, restaurants and other unexpected places host hundreds of productions by local, national, and international arts companies and independent performers.
"All of our programs center around community," said Festival Director Ben Hill. "The patrons and artists who gather at Fringe Central Station form the core of that group. We also strive to make Hollywood a better place both by boosting local businesses and by controlling our environmental impact. Then there's the future of our community to consider, which is why one of our perpetual goals is to expand artistic opportunity and education for Los Angeles youth."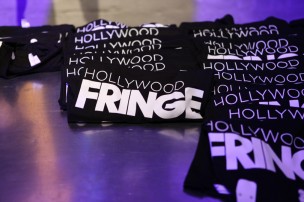 2013 Hollywood Fringe Festival Programs:
Fringe Family, Fringe TV, Fringe Cabaret, Fringe Zero Waste Days, and Fringe Hotspots. For more information visit http://www.hollywoodfringe.org/
For a complete list of Fringe winners, please visit Fringe Winners
Calendar Girl and Featured Events is on Actors Reporter, a site on the Actors Podcast Network, a Pepper Jay Production.