Exclusive Interview with Actor Sonny Marinelli (Vegas)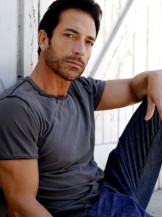 Sonny Marinelli was born in Brooklyn, New York, USA as Anthony Savino Marinelli. He is an actor and producer, known for his numerous roles in TV shows including ER, NYPD Blue, Shark, and for his series regular role in the TV Show Vegas, as a voice actor in Mafia II. and for the films Noel (2004), The Fallen Faithful (2010) and Dot.Kill (2005).
Producer and Veteran Actor Joe Sabatino interviews Sonny Marinelli. Joe and Sonny were both in the TV Show Vegas with Dennis Quaid and Michael Chiklis.
Sonny is the founding member of The Actors Gym Theater Company in Los Angeles, created by Bobby Moresco.
Sonny attended The American Academy of Dramatic Arts in New York City.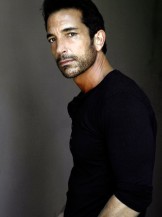 Sonny's credits include Entourage, The Mentalist, Forest Green, Vegas, Rites of Spring, The Fallen Faithful, Raising the Bar, ER, Shark, The Black Donnellys, 10th & Wolf, Blind Justice, Up on the Roof, NYPD Blue, It's to Die For, In the Still of the Night, Boss of Bosses, That's Life, Wanted, Falcone, Days of Our Lives, just to name a few, and video games including Mafia II
Interviews is a show on Actors Reporter, an entertainment trade magazine and channel on the Actors Podcast Network, a Pepper Jay Production.