Exclusive Interview with Actor Producer Director Obba Babatundé
Obba Babatundé – Actor, Producer, Director – sits down with Teen Actress Host Nay Nay Kirby for an exclusive interview with Actors Reporter. You think you know Mr. Babatundé, think again:
It is easy to understand why Obba Babatundé is often referred to as one of the busiest actors in Hollywood. Babatundé has many prestigious nominations that include his Emmy-nominated performance in the HBO television movie Miss Evers' Boys; an NAACP Image Award nomination for Introducing Dorothy Dandridge as well as a Cable nomination for the same.
Theater audiences will know his work from his Tony Award-nominated role as C.C. White in the original Broadway cast of Dreamgirls. Other noted theatrical stage performances have been in Hal Prince's Grind; and as the originator of the role of Jelly Roll Morton in Jelly's Last Jam, as Billy Flynn in Chicago, and most recently, the critically acclaimed role as Sammy Davis, Jr. in the Broadway bound production of Sammy. Mr. Babatundé was also bestowed the coveted "Trail Blazer" award as well as "Best Actor" for the 2011 NAACP Theater Awards.
For others, he is recognized as the wealthy father in the now syndicated television comedy series "Half & Half" and by his riveting and piercing performances on "NCIS," "Cold Case," "Are We There Yet," "Soul Food," "Friends," and "Love That Girl."
When he is not on the small screen or the big stages of Broadway, he is on the big screen. Some of Babatundé's feature film appearances include: The Celestine Prophecy, Material Girls, After the Sunset, The Manchurian Candidate, The Notebook, John Q, That Thing you do and his co-starring role as an attorney in the ground breaking film Philadelphia.
He recently wrapped five independent films I Do…I Did, Why Am I Doing This, The Fallen Faithful, Trapped and The Last Fall. Obba's portrayals of his characters are so seamless that he is often mistaken for the real life person he has portrayed. Examples include his performance in The Temptations as the legendary Barry Gordy or as Harold Nicholas; one part of the Nicholas Brothers duo. Obba's roles have always been diversified whether he is playing a razor-sharp prosecuting attorney or the outlandish Dean of Harvard in the land-mark comedy, How High, Obba's fan base is always satisfied.
Babatundé's acting talents of 45 years are always coupled with his behind the scenes skills. He has co-produced and directed three made for TV specials such as "Oscar's Black Odyssey," "Dorothy Dandridge: An American Beauty," and "TV in Black: The First 50 Years." Additionally, he is the host and executive producer of his digital radio show Master Peace Theater. This years anticipated "Go Beyond The Lens "As well as several stage plays and musicals.
A true renaissance man, Obba Babatundé's motto is "in life, as you do anything is how you do everything."
---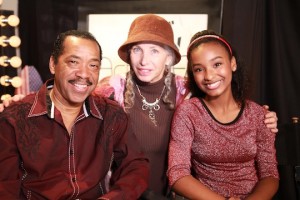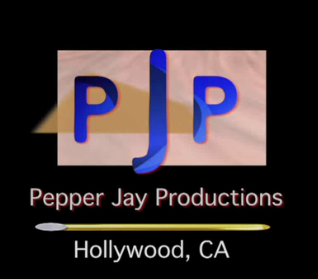 Actors Reporter Interviews is an exclusive interview show on Actors Reporter, a channel on the Actors Podcast Network, a Pepper Jay Productions LLC production.