Danika Quinn at the theatrical release of the feature film Crossroad
Actors Reporter host Danika Quinn at the Laemmle 3 in Beverly Hills, California for the theatrical release of the faith-based feature film Crossroad.

Danika chats with Executive Producer, Director, and Writer of Crossroad, Shervin Youssefian, and Producer Danny Simonzad, and actors Kim Estes and Bryna Weiss, and songwriter Joyce Hamilton, and 12 year old Trevor Jennies Gore who wrote the music for the lead song, By the Light of the Moon.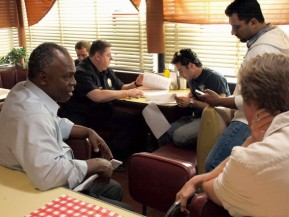 Crossroad: 12 strangers in a diner who experience the grace of God and discover that nothing in this life is mere coincidence. The main character, Michael, sets up a meeting at the diner with the man responsible for murdering his wife and child. His plans of killing the man are interrupted when two gunmen rob the diner. Michael shoots the robbers and holds the entire diner hostage until he kills his target. In the midst of all these events, Michael finds an unlikely ally in Don, a devout Christian. While Michael battles with his faith, the hostages start finding extraordinary connections between them.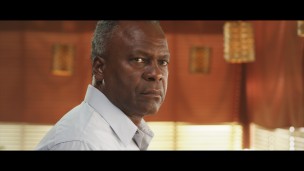 Crossroad stars Philip Bulcock, Kim Estes, Sean Galuszka, Amy Weber, Matt Jones, Nathan Reid, Bryna Weiss, Ben Corns, Sarah Dale, Larry Marko, Jasmine Jade, Robert John Brewer, Olivia Dunkley, Tess Hunt, and Brittany Ganiere.
Calendar Girl and Featured Events is on Actors Reporter, a site on the Actors Podcast Network, a Pepper Jay Production.