Actors Reporter red carpet coverage of 39th annual Annie Awards 2012
39th Annual Annie Awards Red Carpet 2012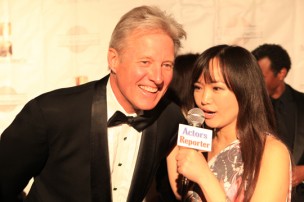 Often a predictor of the annual Academy Award for Best Animated Feature, the Annie Awards honor overall excellence as well as individual achievement in a total of 28 categories ranging from best feature, production design, character animation, and effects animation to story-boarding, writing, music, editing and voice acting.
Created in 1972 by veteran voice talent June Foray, the Annie Awards have grown in scope and stature for the past three decades.
Actors Reporter host Yi Tian on Annie Awards red carpet with the gorgeous Bruce Boxleitner (actor, Tron), Ariel Winters (Modern Family), Sergio Mendes and Siedah Garrett (co-writers, Real in Rio), Logan Grove (nominated for best voice acting in a TV production as "Gumball," The Amazing World of Gumball), Jennifer Yuh Nelson (Winner: best directing in a feature production, Kung Fu Panda 2), Duke Johnson (nominated for best directing in a TV production, director, Community), actress Kelly Stables, Giancarlo Volpe (producer, Green Lantern Animated Series), Zach Callison (voiceover artist), and Didi Sherman (Actress and host of the Annie Awards)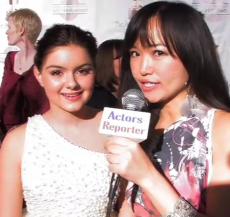 Yi Tian on the red carpet with June Foray (Founder of the Annie Awards), Shawn Patterson (nominated for best music in a TV production Robot Chicken), Tara Strong (nominated for best voice acting in a TV production as "Timmy Turner," The Fairly Odd Parents: Operation Dinkleberg), Andreas Deja (nominated for best character animation in a feature production, supervising animator: Winnie the Pooh), Peter Martin (nominated for best production design in a TV production, art director, Hoops & Yo Yo Ruin Christmas), producers Diana Larson Stuart and Jodi Schade, and actress and writer Bev Carlson (Hallmark), Gary Wu (nominated for best animated effects in a live action production: technical director, Cowboys & Aliens), and Sihanouk Mariona (stop motion animator Mary Shelly's Frankenhole), Kevin Shinick, Mark Marek, Phil LaMarr (actor, Futurama), Alan_Short (voice of Elf and supervising Animator Arthur Christmas), Zachary Alexander Rice (actor, They Work for Tips), Jennessa Rose (voice actor, The Odd Life of Timothy Green), and actress Tamara Melek.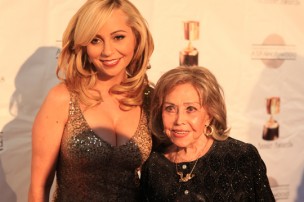 Entries submitted to the Annie Awards for consideration were from productions that originally aired, were exhibited in an animation festival or commercially released between January 1, 2011 and December 31, 2011.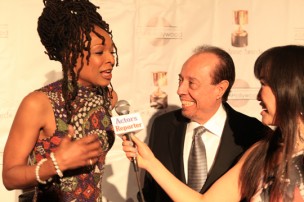 ANNIE AWARD WINNERS:
Paramount Pictures 'Rango' took top honors as the Best Animated Feature. Newcomer Minkyu Lee's 'Adam and Dog' won for Best Short Subject while Psyop's Twinings 'Sea' was selected Best Television Commercial. 'The Simpsons' took Best Animated TV Production and Shadow Planet Production's 'Insanely Twisted' was selected as Best Video Game.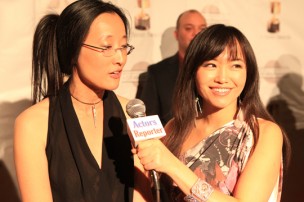 A complete list of the 39th Annual Annie Award winners can be viewed at www.annieawards.org.
For information on ASIFA-Hollywood, please visit ASIFA-Hollywood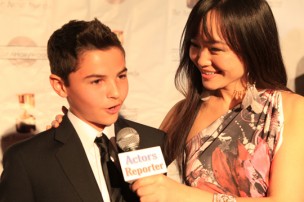 Founded in 1972 by ASIFA member and veteran voice talent June Foray, the Annie Awards have grown in scope and stature for the past three decades. Today, ASIFA-Hollywood is the largest of an international network of chapters and supports a range of animation initiatives through its membership. Current projects include an animation archive, library and museum, classes and screenings, and animated film preservation efforts.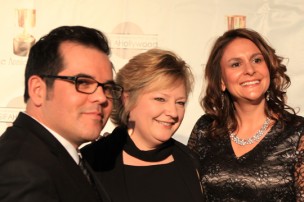 39h Annual Annie Awards
Saturday, February 4, 2012
UCLA's Royce Hall – Los Angeles


Photos by John Michael Ferrari Images by Ferrari
CONTACT:
Gretchen Houser, Houser PR
562.235.0991
Gretchen@houserpr.com
Featured events is a show on Actors Reporter, a channel on the Actors Podcast Network, a Pepper Jay production.