Actors Reporter Interview with Sebastian Cano Besquet at AFM
Actors Reporter host Kurt Kelly interviews Film Composer Sebastian Cano Besquet at the American Film Market 2013 for Actors Reporter.
Watch Interview of Sebastian Cano Besquet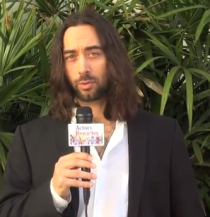 Sebastian C. Besquet is a Los Angeles-based composer. His father (deceased 1995) was an Italian music producer from Milan, and his mother (American) a multi-lingual singer/songwriter.
Sebastian began to understand and develop his love of film music as an undergraduate, when in the summer of 2007 at the SoundSCAPE Festival in Tuscany, Italy (formerly the Cortona Contemporary Music Festival) he was approached to write for further projects based on the filmic quality of his music. (Sebastian is also fluent in Italian having spent his undergraduate summers in Rome conducting research.)
Sebastian worked with film composer Tyler Bates in the summer of 2008 during his scoring of Zack Snyder's Watchmen, and the hit game, Rise of the Argonauts, while still an undergraduate at Yale, which further exposed him to the process, style and possibilities of film music. In 2009, he returned to Los Angeles from the East Coast, working briefly with Jon Ehrlich. In the Spring of 2010 he returned to Tyler Bates' studio during the scoring of Emilio Estevez' The Way and Snyder's latest film, Sucker Punch, where he worked until beginning the 2010-11 school year at USC's world renowned program, Scoring for Motion Pictures and Television (SMPTV).
During the USC program, he had experiences with a number of film music greats and worked closely with USC student filmmakers on a variety of short films. He has been experimenting with electronic music, small orchestra, and combinations thereof, with the body of his recent work consisting of intimate acoustic music and small orchestra. Sebastian plays piano and guitar, and enjoys being a musician on his scores whenever possible. Some of his primary musical influences include Alexandre Desplat, Dario Marianelli, and Eric Serra (in addition to the legends, John Williams, Jerry Goldsmith, John Barry, et al).
As of May 2011, Sebastian will be freelancing as a composer in LA.
Sebastino Cano Besquet on IMDb
Return to Main Story: Actors Reporter & Live Video Inc at AFM
This interview was co-produced by Pepper Jay Productions LLC and Live Video Inc.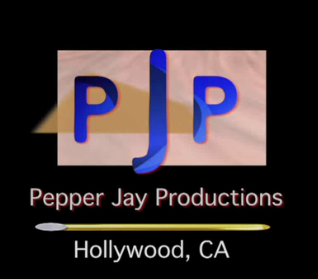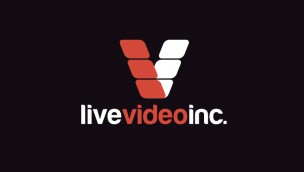 Live Video Inc Website