Actors Reporter Hosts' Appearances
July to September 2011
Brett Walkow
Brett Walkow stars in A Guy Walked into a Bar which just surpassed 1,000,000 (that's over one million) viewers! Created by: Antonino Buzzone and Peter Vass Produced by: Alano Massi Directed by: Peter Vass
A Guy Walks into Bar on YouTube
Brett Walkow wrote and directed "Carmageddon: The 405 – Official Trailer" Starring: Brett Walkow, Youtube stars Mike Marino & Lisa Nova, Ashley Ferguson, Emma Stone, Phil Hoprasatsuk, Oz & Magda Navarro. One weekend they decided to close part of the 405 for construction… G-d help us all.

News coverage (ABC, NBC, FOX, KTLA, & CBS news ran his film daily during the Carmageddon weekend!)
Please visit: http://www.youtube.com/brettwalkow
To see the film, Carmageddon, please visit:
http://www.youtube.com/brettwalkow

Brett Walkow hosts Burbank International Film Festival 2011
Joe Sabatino
Supervising Producer on USA Network's NECESSARY ROUGHNESS
Inspired by a true story based on Joe's sister, Dr. Donna Dannenfelser (co-supervising producer with Joe)
The pilot for Necessary Roughness had 100% retention and focused on a tough, sexy Long Island divorcee (Callie Thorne) who re-energizes her
life and career when she becomes a therapist for a
professional football team. Underestimated at every
turn, she succeeds beyond all expectations and soon
finds herself the most sought-after therapist for
high-profile clients. Athletes, musicians, politicians,
and others living in the spotlight – all in a moment of
crises – clamor for her unique brand of tough love
therapy.

Necessary Roughness had 100%retention (meaning no one tuned out) and it pulled 4.7 million viewers and its viewing audience climbed all through the show!!! (Necessary Roughness beat Suits and held fast with Royal Pains!) These numbers are unheard of – epecially for a pilot show. Congratulations Necessary Roughness.
Maria Felipe
Maria Felipe will be on The Food Network for the premiere of The Great Food Truck Race Season 2. She is the Hostess of the Cafe Con Leche food truck, representing Cuban Cuisine.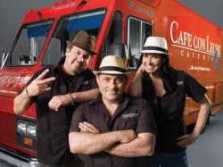 Great Food Truck Race
John Michael Ferrari
John Michael Ferrari, penned a song, entitled "Dustoff" while serving in Vietnam in 1966. The song honors the DUSTOFF; the military helicopter that scoops down to pick up the wounded and dead. "Dustoff" is produced by Pepper Jay (c) Pepper Jay Productions LLC. Take a listen at
Dustoff Association

The DUSTOFF Association is a nonprofit incorporated veterans' organization for Army Medical Department.
And, Dustoff is now playing on several radio stations, including Hot Mix 106
Desiree Anderson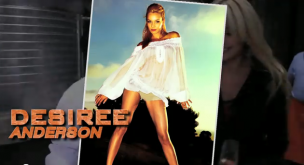 Danika Quinn

Danika Quinn her own radio show: Insider's Health Radio every Tuesday and Thursday LIVE at 3-4p EST.
Insider's Health Radio
Danny Pardo
Lead Role on independent movie "Halloween Party" as Cole/Pirate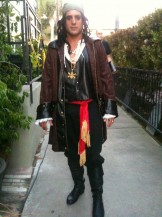 Supporting Role on TV Show Pilot Hacienda Heights as the Father Pascual with star Steven Bauer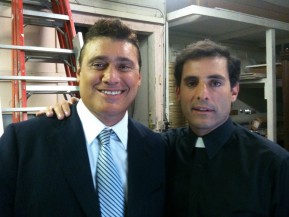 Strong Supporting Role on Independent movie "Counterpunch" as successful boxing promoter Benjamin Portillo with stars Danny Trejo and Steven Bauer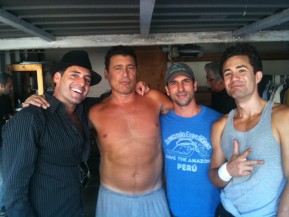 Danny also has lead role on two industrials for University Of Korea
And, Print Campaign for European mobile company "Orange" for their upcoming new French Campaign "Rugby" themed.
Pepper Jay, John Michael Ferrari, Mary Jo Gruber, and Katelyn Haynes
Provided voices for the upcoming animation "Love Sick Fool" by Dominic Polcino.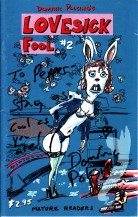 Actors Reporter Hosts appear regularly in films, TV, and internet projects. They are models, comics, and singers. Meet the Actors