Actors Reporter Hosts' Appearances July to September 2010
Kim Estes:
Nominated for an Emmy for his guest star appearance on "House M.D."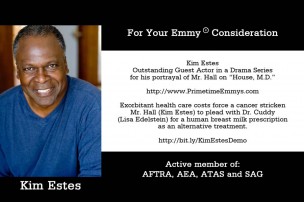 Pepper Jay:
Performed the lead role in the play "Brooklyn USA," as understudy, opposite Shelly Kurtz.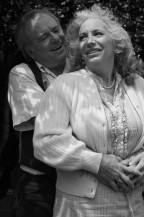 John Michael Ferrari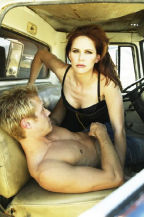 Danika Quinn:
Two episodes of General Hospital. air dates July 23 & July 26.
Just wrapped a pilot that got picked up for a new network called "American
Courage" and will be hosting all future episodes.
Filming several infomercials in Boston for NurtiMedia.

Has her own radio show: Insider's Health Radio every Tuesday and Thursday LIVE at 3-4p EST.
Judy Echavez:
Has a national CASCADE TV commercial currently airing.
Booked and shot a print campaign for BLACKBERRY.
Appeared in Fox's Lie To Me episode "Pied Piper" aired August 16th
Marta McGonagle:
Filming a Motion Capture project, but can't say much else…shhhhh! More info soon!
The star of the Lifetime Commercial series "Life With Olivia". Keep an eye out on Lifetime for her first episode featuring Kool-aid!
Co-producing and acting in an ensemble cast for the comedy web series "The Cirelle Group".
The Winged Man, starring Marta McGonagle, premieres on cable TV – Dish Satellite's SiTV – Sunday, August 22nd!

Q & A

Maria Felipe:
The principle actress in a National Commercial for Lactaid now airing in all major hispanic television stations. You can also see Maria in the print ad in this months People En Espanol page 39.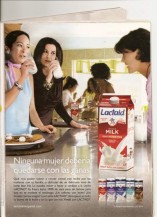 Judith Jones:
Hosting job for California Adventure TV.
Producing and staring in the upcoming Food & Travel Show, The Gourmet Travelista.
The Gourmet Travelista
Shooting a Print Ad for Ray Ban's sunglasses
Danny Pardo
Booked a Toyota VoiceOver for radio.
Booked a supporting role in indie movie Double Tap as a hitman.
Booked a supporting role in Director's Jerry G Angelo indie movie as a priest.
Booked a print campaign for Hewlett Packard.
Danny Pardo booked a VoiceOver for Disney Attractions, I'll be the voice that says' PLEASE HAVE YOUR CHILDREN SEATED AND LEAVE YOUR ARMS AND LEGS INSIDE THE TRAIN" for their attraction rides… hehehe
Yi Tian
The principle actress in an international commercial for Herbalife.
Booked a second lead role in a feature film shooting in Inner Mongolia in September.
Producing a romantic comedy and feeling very excited 🙂
Desiree Anderson
Played the role of Alyssa Vaughn on Victorious. Airs Aug. 23 and 25th on Nickelodeon
Host for Vitaganic infomercial
Model forCharlie Lapson's newest line
Model for Merlin Castell's newest line
Model for Bico's newest jewelry line to be advertised in USA and Australia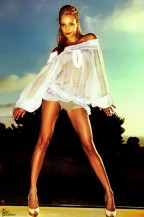 Joe Sabatino
Joe Sabatino is producing "Necessary Roughness," for Sony & USA Networks. In pre-production; casting. Rescue Me co-star Callie Thorne is staying on the cable series beat as the lead on the USA Network pilot Necessary Roughness.
USA And Lifetime Pilots Find Their Leads


Joe Sabatino had a role on Brookwood Sleazebags, a TV comedy directed by Johnny West, currently in post-production. Booked a film role in "Unbelievable," starring Michael York and Vivica A. Fox.
Christie Philips
Moving Comfort photo shoot
Zoot Action sports photo shoot
Union Tribune 30 sec. commercial now playing
OnStar national commercial, plus online video just shot
Turbo Wave infomercial booked
Erica Mer
Booked co-star role on The Office