Actors Reporter Hosts' Appearances January to March 2012
Joe Sabatino
Joe is a dancing airport baggage handler in a national I-Hop Commercial.

John Michael Ferrari
John plays lead role of school principal in film short, Jenny, opposite Jenny Kwan (Miss Saigon, Avatar, The Last Airbender) directed by Roxy Shih (Playtime, Table for Two), a Good Kids Productions project.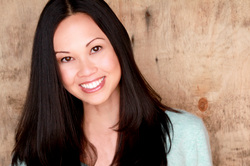 Desiree Anderson Watch for Desiree in a national Jack in the Box commercial .. to learn more about the experience at Desiree Anderson's Blog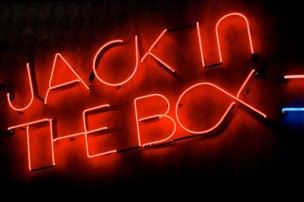 Yi Tian
Yi Tian played the lead in one episode of the web series FRONT SEAT CHRONICLES. Presented by One-Economy Corp. and Feinman Productions, Inc. Located on the Public Internet Channel at Front Seat Chronicles
Front Seat Chronicles (FSC) is a series about transformation – difficult everyday conversations that leave us changed in some profound way.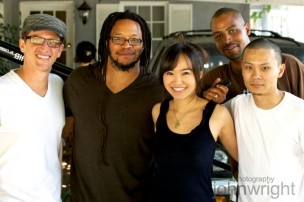 Danika Quinn
Danika Quinn played Laura in Chasing Happiness. A madam, a guru, a poker junkie and a young man with an all-consuming obsession, are all in search of the same thing.
Chasing Happiness Trailer
Pepper Jay
Booked role of Sandy in TV pilot The Call.

The Call is a story about a crisis center. Sandy is an older "hippie" former schoolteacher who answers calls at the crisis center.
Actors Reporter Hosts appear regularly in films, TV, and internet projects. They are models, comics, and singers. Meet the Actors Reporter Hosts
Host Appearance Database is on Actors Reporter, a site on the Actors Podcast Network,
a Pepper Jay Production.