Actors Reporter Hosts' Appearances April to June 2012
Host Appearance Page
April 1, 2012 – June 30, 2012
The following quarterly Host Appearance Database shares how our very talented hosts on our 18+ Actors Podcast Network shows are also having successful entertainment industry lives outside of the Actors Podcast Network. Enjoy.
Joe Sabatino
Co- Executed Producer of Necessary Roughness (USA Network)

Completed shooting of TV pilot with Dennis Quaid and Michael Chiklis in untitled Ralph Lamb drama pilot (CBS)
Pepper Jay
Completed shooting of trailer of The Call, a spec TV pilot about a crisis center. Directed by Rafael Killyan. Pepper plays the role of Sandy.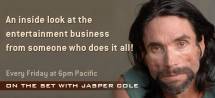 Pepper Jay appeared as radio show guest On The Set With Jasper Cole, with hosts Jasper Cole and Ralph Cole Jr. Fun!
Pepper Jay was the voice-over role of Rib Lady in Ken Mora's Magnum Farce.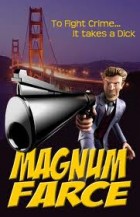 Yi Tian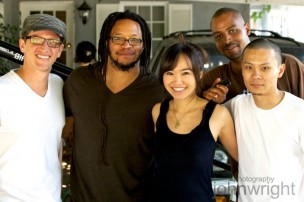 Yi Tian appeared in the lead role of Sandra in the TV Series Front Seat Chronicles, which won 2 Telly Awards, including the coveted People's Telly Silver Award (their highest)!!!
Brett Walkow
Executed producer of ClownTown.TV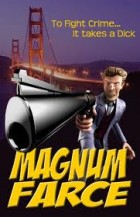 Stand Up Comedian – Outstanding complementary article written about Brett Walkow by Ron Irwan at the Examiner at Examiner.com on Brett Walkow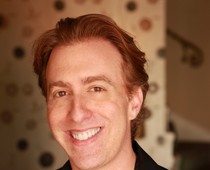 Brett is recording voice-over of Detective Gay in Magnum Farce, written and directed by Ken Mora, also starring Larry Hankin. And catch the exclusive interview of Larry Hankin on ActorsE Chat at
ActorsE
Brett Walkow's film The Hanukkah Mensch won first prize at the LA Jewish Film Festival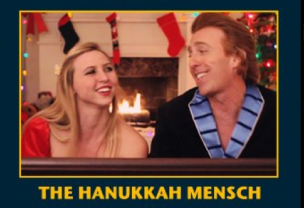 Kim Estes
Appeared as the President in episode of Body of Proof.
Judy Echavez
Appeared in her 4th episode of CSI: Miami
Maria Felipe
Completed shooting of spec TV Pilot Madame Oola Mystery Series by Pepper Jay Production.
Maria Felipe is host on Maria Coconut TV

Judith Jones
Completed shooting the role of Lucille Boyd in the biography Saving Lincoln, directed by Salvador Litvak.
Danny Pardo
Completed shooting of spec TV Pilot Madame Oola Mystery Series by Pepper Jay Production.
Appeared as Rebecca's Dad in thriller Pretty Obsession, written and directed by Michael Baumgarten, also starring Brittany Nicole Kovier and Lydia Pritchett.
Voice-Over for next DISNEY'S Animation Movie "PLANES" as, Blackout, an adorable and corageous rescuer BobCat, that forms part of a Team named The Smokejumpers.
Voice-Over for upcoming Video Game from the creators of GRAND THEFT AUTO
Voice-Over for Video Game ECLIPSE as the Cuban Commander, from the creators of CALL OF DUTY
Voice-Over for a Samsung International On-line Campaign in portuguese as a Soccer Narrator.
Lead Role on Feature Romantic Comedy: MY FABULOUS WINGMAN, produced by Michael Baumgarten.
Host for Educational Company The Friedman Group for their Training Videos

National Print Campaign for Microsoft for their new Smartphones
Eric Zuley
Eric Zuley in new movie project (Swackers) with All Star Cast! Swackers
Desiree Anderson
Desiree's video, S___ Models Say reached 51k+ views. Written, directed, and edited by Desiree Anderson and starring Desiree Anderson and Devin Anderson.
Dan Woren
Filming the voice of Captain Hand in Magnum Farce, directed by Ken Mora.
Marta McGonagle
Began pre-production of TV movie, Only Fools and Horses, also starring Christopher Lloyd, Wendi McLendon-Covey, and Christina DeRosa.
Note: Enjoy the guest appearance of Christina DeRosa on ActorsE Chat at ActorsE Chat
Danika Quinn
Danika Quinn her own radio show: Insider's Health Radio every Tuesday and Thursday LIVE at 3-4p EST.
Insider's Health Radio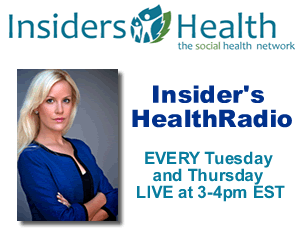 Reggie Watkins
Completed shooting of TV thriller Blackout, starring James Brolin and Ann Heche.
Brett Howell
Just completed shooting a role in the feature drama Young Again in which an American-born Asian graduate student, Eric Young, is lured back to college baseball field one final time. Written and directed by and starring Roger Lim.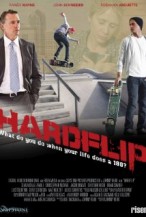 Mary Jo Gruber
Mary Jo was in the movie Hardflip with Jon Schneider, opens in theaters June 1st, 2012. Directed by Johnny Remo. What happens when your life takes a hard flip? With no father in his life to guide him, teenager Caleb Jones goes skateboarding.