Actors Reporter Hosts' Appearances April to June 2011
Joe Sabatino
June 29th USA Network will air pilot of Joe Sabatino's NECESSARY ROUGHNESS
Inspired by a true story based on Joe's sister, Dr. Donna Dannenfelser (co-supervising producer with Joe)
Necessary Roughness focuses on a tough, sexy Long Island divorcee (Callie Thorne) who re-energizes her
life and career when she becomes a therapist for a
professional football team. Underestimated at every
turn, she succeeds beyond all expectations and soon
finds herself the most sought-after therapist for
high-profile clients. Athletes, musicians, politicians,
and others living in the spotlight – all in a moment of
crises – clamor for her unique brand of tough love
therapy.

Necessary Roughness had 100%retention (meaning no one tuned out) and it pulled 4.7 million viewers and its viewing audience climbed all through the show!!! (Necessary Roughness beat Suits and held fast with Royal Pains!) These numbers are unheard of – expecially for a pilot show. Congratulations Necessary Roughness.
John Michael Ferrari
John Michael Ferrari, penned a song, entitled "Dustoff" while serving in Vietnam in 1966. The song honors the DUSTOFF; the military helicopter that scoops down to pick up the wounded and dead. "Dustoff" is produced by Pepper Jay (c) Pepper Jay Productions LLC. Take a listen at
Dustoff Association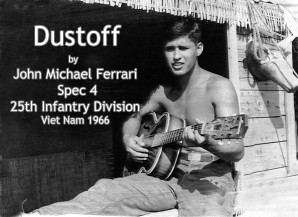 The DUSTOFF Association is a nonprofit incorporated veterans' organization for Army Medical Department.
Maria Felipe
May 31st, 2011: Appearance on GOOD MORNING AMERICA


Danny Pardo
lead role on webseries, "Murder Investigation," as Detective Mario Trujilo, series picked up by Fremantle Media
supporting role in webseries, "Misfortunes of the Unemployed," as police officer
lead role in film, "Daddy's Issues," for film festival distribution
Mary Jo Gruber
* Co-Star role on Beverly Hills 90210 to air April 25th on the CW channel.
Yi TianM
* Yi Tian booked female lead on romantic comedy feature: Cookie's Chance. Yi will be playing the title role as Cookie. The production to begin mid-April. Yi is very excited to work with the award-winning writers and production team who have been featured on Funny Or Die and Ashton Kutcher's Idea Jam.
Brett Walkow
April 8th – 9th: Stand Up Comedian Brett Walkow at the Improv Comedy Club at Fantasy Springs Resort Casino, with headliners Billy D. Washington and Ronnie Schell. 9pm Friday and 8p and 10p Saturday.

April 21st – 24th: Stand Up Comedian Brett Walkow at Brad Garrett's Comedy Club at the Tropicana Hotel, Las Vegas, Nevada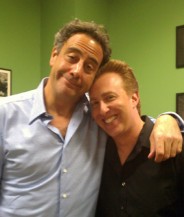 New YouTube Channel: Guy Walks into a Bar – starring Brett Walkow at
Guy Walks into a Bar


Desiree Anderson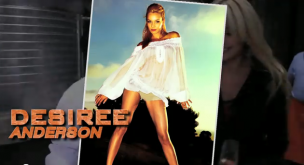 Danika Quinn

Danika Quinn her own radio show: Insider's Health Radio every Tuesday and Thursday LIVE at 3-4p EST.
Insider's Health Radio
Brett Howell
Three productions in "post" for Brett:
Machine Head, a thriller in which 3 college girls staying at an isolated home for spring break suddenly find themselves terrorized by a maniac on the road.
Leave, another thriller, this time about Henry Harper, a successful novelist who has it all. But after surviving a recent trauma he finds himself haunted by a dream that terrifies him.
And, for lighter fare: Young Again, about an American-born Asian graduate student who is lured back to college baseball field one final time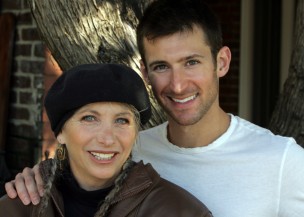 Reggie Watkins
Appeared in the TV series, Bones
Marta McGonagle
Marta appeared in several TV series recently:
Whole Day Down
The Being Frank Show
NCIS Los Angeles, and
Off the Map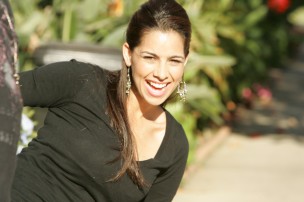 Kim Estes
Film drama: "After," about secrets and how far we will go to protect the ones we love.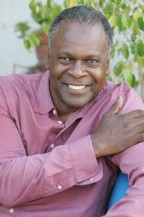 Judith Jones
-Catch Judith on Punch TV Network, on Channel 341 on Direct TV from Mid-July,as she hosts the new Food Show, "What are we eating today?", taking you around local restaurants in LA.What are we eating today?
-Watch Judith cooking up a storm as she teaches you how to create some delicious recipes on Mahalo Cooking. Mahalo Cooking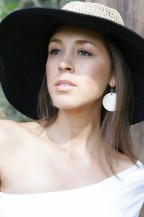 Judy Echavez
Judy wrapped up shooting scenes for new pilot for FOX called Touch. (6/20 and 6/24)
Also, Judy shot a segment for The Tonight Show with Jay Leno on Monday (6/20).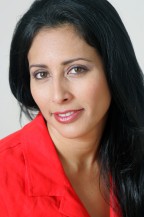 Pritesh Shah