Actors Reporter Hosts' Appearances 2014
Host Appearance Page (In abc order by first name)
2013
The following Host Appearance Database shares how our very talented hosts on our Actors Podcast Network shows also have successful entertainment industry lives outside of the Actors Podcast Network. Hosts are in abc order by first name. Enjoy.
---
Carlos McConnie
---
Danny Pardo
Danny gave his distinctive voice to a lovely, devoted and faithful character called Blackout for the animated film: PLANES FIRE and RESCUE.
Danny Pardo plays Benjamin Portillo in feature film, Counterpunch with Danny Trejo … Based on a true story.

Danny plays the roll of Antonio Reyes in the film short The Supplement, the roll of Steve Standard in the film short, I'm Not an Accent and the TV Series of 2011 Hollywood Inc.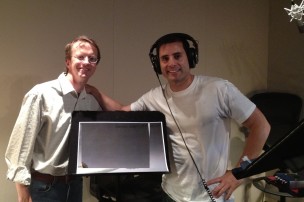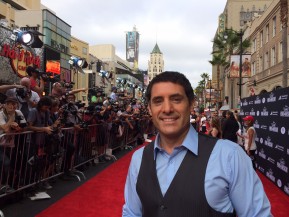 Industrial Video for PRINCESS CRUISE as Master Chef.
---
Eric Zuley
Eric Zuley in new movie project (Swackers) with All Star Cast! Swackers
---

Judy Echavez
Judy Echavez plays the TV Reporter in the TV show Melissa & Joey
---
Desiree Anderson
DeziStyle
Hello Actors Reporter Fans … exciting news!
Desiree Anderson has launched DeziStyle.com !!!
When you have a moment, I hope you will check it out! And if you love it, subscribe right there on the homepage to receive an email when a new post goes up! Please show DeziStyle all your love and support

I know you will enjoy the brand new, DeziStyle.com!
Pepper Jay
---
Joe Sabatino
Co- Executed Producer of Necessary Roughness (USA Network). Necessary Roughness is in its third season.

Necessary Roughness just began it's second season (total 16 episodes).
Joe is a bodyguard Vic Borelli in new TV Pilot Vegas with Dennis Quaid and Michael Chiklis in untitled Ralph Lamb drama pilot. Joe got killed off in the sixth episode. 🙁 (CBS)
---
Judith Jones
Completed plays the role of Lucille Boyd in the biography Saving Lincoln, directed by Salvador Litvak.
---
Julie-Kathleen Langan
In La Frontera, Julie plays a woman who is fleeing the state with her young children and husband whom (unbeknownst to her) has gotten involved with a ruthless Mexican drug cartel. In La Frontera, Julie is killed in the first 10 pages : ) (Director: Ryan Engle)
---
Kennedy Zimet
Kennedy is singing America the Beautiful in a Coke commercial during the Super Bowl
---
Kim Estes
Kim Estes plays the role of Judge Alton in the TV show The Fosters
---
Kurt Kelly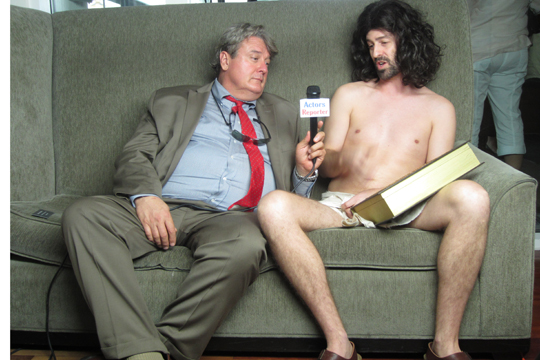 Kurt Kelly was recently selected as the Signature Voice of the 2013 American Music Awards, red carpet coverage. There is nothing more glamorous than the view from the red carpet and this year Kurt Kelly, "The Voice of Experience" is taking that to a whole new level as the voice of Dick Clark Productions. The coverage is set to air this Sunday as the event gears up to be one of the most anticipated of the entire year. The American Music Awards is the heart of fashion, the focus of the paparazzi and the international community worldwide.
---
Laci Kay
Laci Kay is recording her album: Running Free! Music produced by Haskel Jackson. Behind the Scenes by Pepper Jay Productions LLC.
---
Maria Felipe
Plays "Maria" in the spec TV Pilot Madame Oola Mystery Series by Pepper Jay Production.
Maria Felipe is host on Maria Coconut TV

---
Marta McGonagle
In production of TV movie, Only Fools and Horses, also starring Christopher Lloyd, Wendi McLendon-Covey, and Christina DeRosa.
Note: Enjoy the guest appearance of Christina DeRosa on ActorsE Chat at ActorsE Chat
---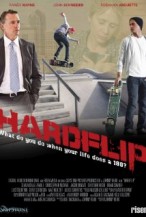 Mary Jo Gruber
Mary Jo in the movie Hardflip with Jon Schneider, in theaters. Directed by Johnny Remo. What happens when your life takes a hard flip? With no father in his life to guide him, teenager Caleb Jones goes skateboarding.
---
Pepper Jay
Pepper Jay guests on Baby Boomer Radio Show with hosts Reatha Grey and Jim Zuley
Pepper Jay guests on Ric Drasin LIVE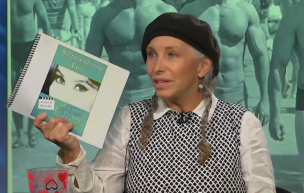 Pepper Jay plays the role of Kate Groin ("Mom") in the film short "Knobraska" for the Toscars and was nominated for Best Whactress. Also starring Clement von Franckenstein, who was nominated for Best Whactor and John Charles Alexander, nominated for Best Supporting Whactor, directed by Chris Devlin, nominated for Best Boss, written by John Mawson, nominated for Best Scribbler.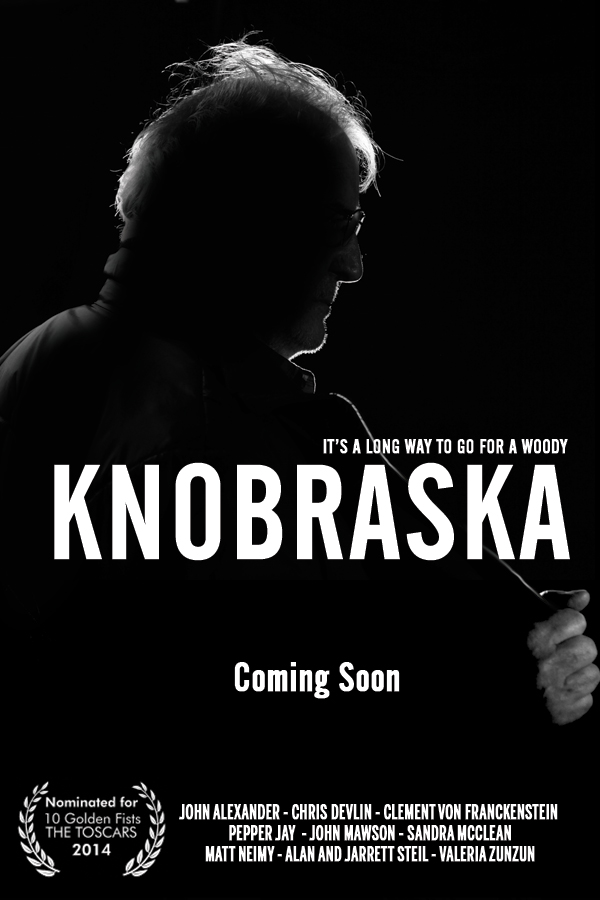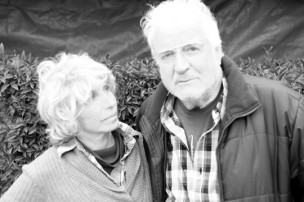 Pepper Jay booked the role of the Psychiatrist in the feature film, "Crimson," opposite actor rapper Sam Sarpong aka Da Future. To shoot in Dallas March 2014. Pepper Jay plays the role of Emily Green in the feature film, Midlife, a Greg Travis production.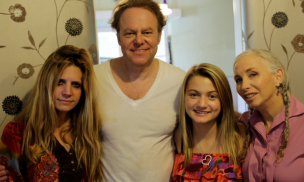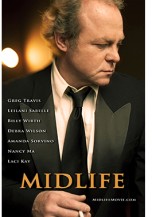 Pepper plays Sandy, a hippy crisis counselor in a suicide prevention center in the spec TV Pilot, The Call. Directed by Rafael Killyan.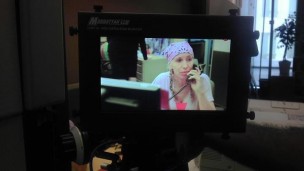 Pepper Jay is the voice of the Rib Lady in Ken Mora's animation Magnum Farce.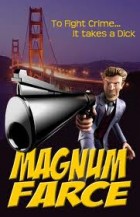 Pepper Jay is the voice of the Nun in Dominic Polcino's feature animation
Lovesick Fool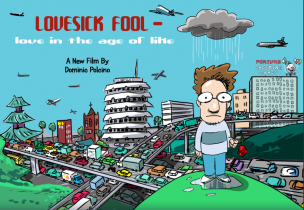 ---
Pritesh Shah
---
Reggie Watkins
Reggie Watkins plays the role of James is the TV series Partners
Sooo fun to see Reggie Watkins on a Honda commercial! Great stuff
http://www.ispot.tv/share/7qHJ
---
Ric Drasin
Ric Drasin gives speech as one of the original Gold's Gym legends on the history of Gold's Gym down in Venice Beach.

---
Sandro Monetti
Sandro Monetti is chosen to head up the new entertainment section of the LA Business Journal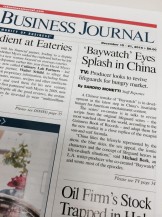 Sandro and the Stars – Sandro's packed house one man Xmas Special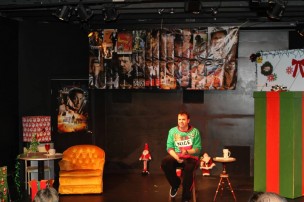 Sandro Monetti is a leading international celebrity journalist, biographer and Q&A moderator who has interviewed all the biggest stars in the world, including Madonna, Paul McCartney, Sly Stallone, Al Pacino and George Clooney.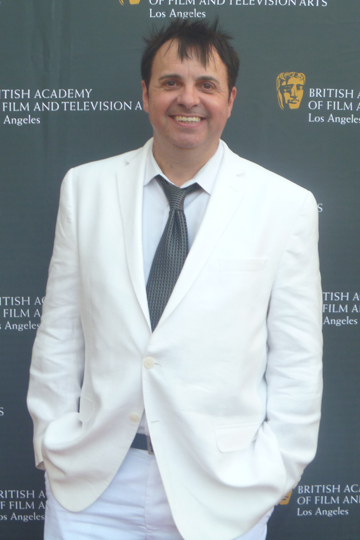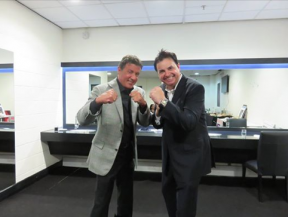 Sandro makes the celebrity rounds. Here at Sue Wong's exclusive party with Jane Seymour, Bail Ling, and Sue Wong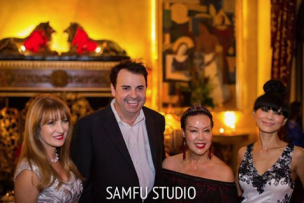 Sandro's autobiographical one man stage show, 'Clooney Cowell Pitt and Me,' has been a hit around the world, as has his musical parody of Les Miserables, 'Miserable Lesbians.'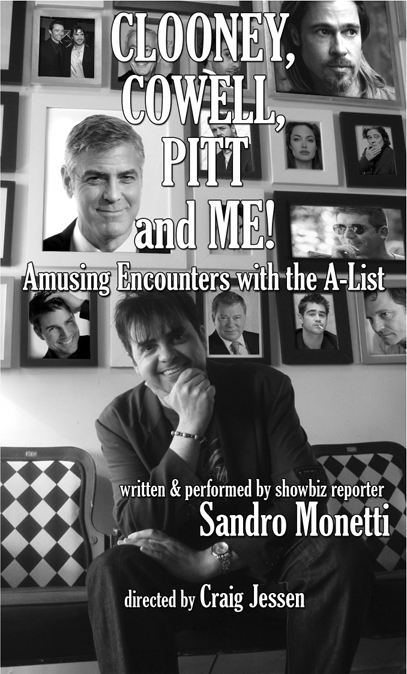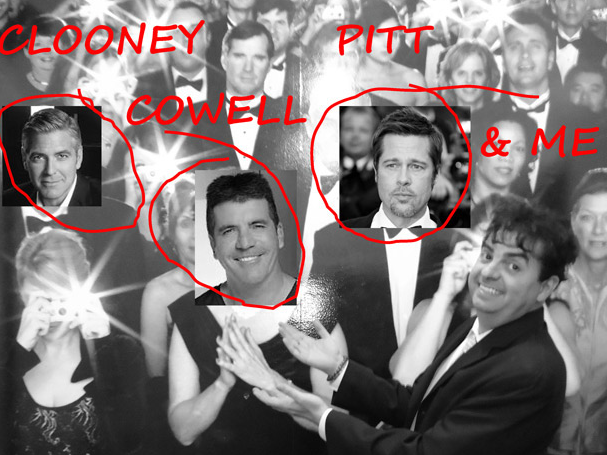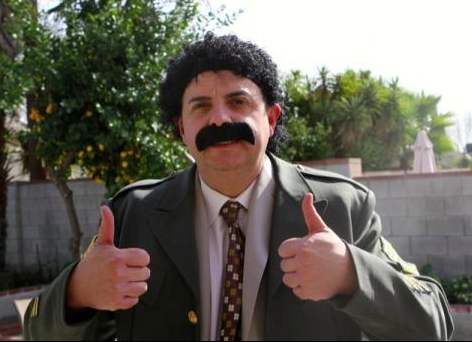 Sandro also teaches interview technique in colleges and guides the number one rated Hollywood tour on Trip Advisor, the Celebrity Insider Movie Locations Tour for Tourific Escapes.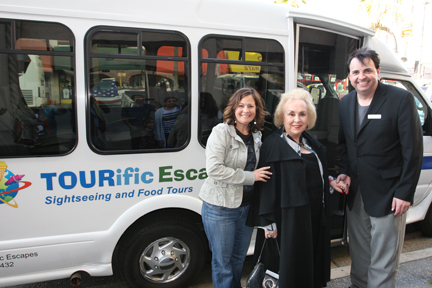 ---
Yi Tian
Yi is filming the role of Jackson in the feature film The Patriot Act with James Hong.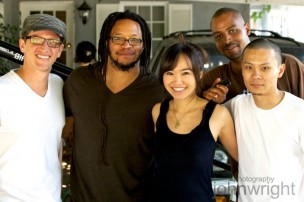 ---
Host Appearance Datapage is on Actors Reporter, a channel of the Actors Podcast Network, a Pepper Jay Production.