Actors Reporter Hosts' Appearances 2013
Host Appearance Page
2013
The following Host Appearance Database shares how our very talented hosts on our Actors Podcast Network shows also have successful entertainment industry lives outside of the Actors Podcast Network. Hosts are in abc order by first name. Enjoy.
---
Brett Howell
Just completed shooting a role in the feature drama Young Again in which an American-born Asian graduate student, Eric Young, is lured back to college baseball field one final time. Written and directed by and starring Roger Lim.

---
Brett Walkow
Executed producer of ClownTown.TV
Completed shooting role in feature film Midlife
Talking Pot with Mom & Dad

Happy 420 From ClownTown.TV!
Enjoy as Brett sits down for a one on two schooling about weed from his mom and dad.
Only at Clowntown.TV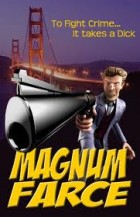 Stand Up Comedian – Outstanding complementary article written about Brett Walkow by Ron Irwan at the Examiner at Examiner.com on Brett Walkow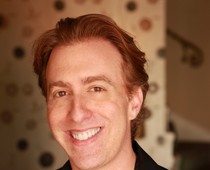 Brett voice of Detective Gay in Magnum Farce, written and directed by Ken Mora, also starring Larry Hankin.
Brett's short film Hanukkah Mensch hits 400k hits!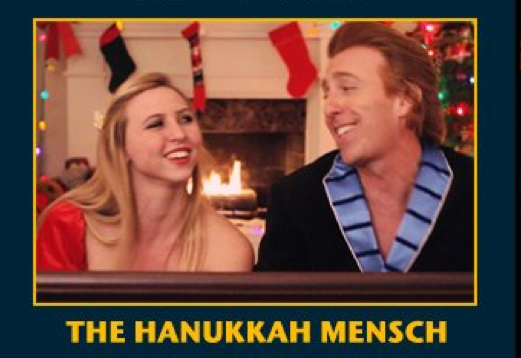 ---
Carlos McConnie
---
Danny Pardo
Danny Pardo participated in the 48 Hour Film Festival in the film She Was, which won for Best Acting. Congratulations Danny!

Danny Pardo plays Benjamin Portillo in feature film, Counterpunch with Danny Trejo … Based on a true story.

Danny is now shooting the roll of Antonio Reyes in the film short The Supplement, the roll of Steve Standard in the film short, I'm Not an Accent and the TV Series of 2011 Hollywood Inc.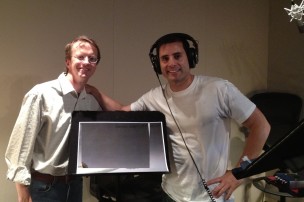 Voice-Over for next DISNEY'S Animation Movie "PLANES" as, Blackout, an adorable and courageous rescuer BobCat, that forms part of a Team named The Smokejumpers.
Supporting Role on Indie film ANGEL OF DEATH as Don Luciano
Voice-Over for JACK IN THE BOX radio spot
Lead Role on Indie film MY FABULOUS WINGMAN as Diego Oveedo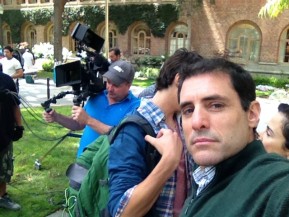 National Commercial for TIME WARNER CABLE
National Hispanic Commercial for Walgreens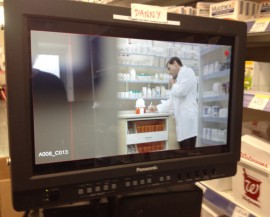 National Print Campaign for Microsoft for their new Smartphones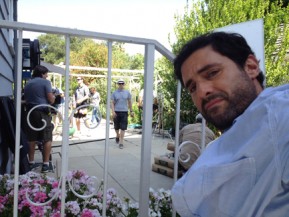 National Hispanic Commercial for HYUNDAI
Voice-Over for Video Game ECLIPSE as the Cuban Commander, from the creators of Call of Duty
Recurring Voice-Over on several episodes of THE CLEVELAND SHOW
National Hispanic fo MCDONALDS Commercial for EGG MCMUFFIN
Danny Pardo in McDonald Commercial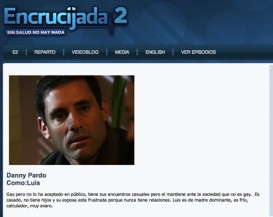 Lead Role on Hispanic Telenovela ENCRUCIJADA, as Luis, a conflicted husband.
Strong Supporting Role on Feature Film COUNTERPUNCH, starring Danny Trejo and Steven Bauer
Danny Pardo in Counterpunch
Industrial Video for SAP Rugby Software, a rugby theme video.
Danny Pardo in SAP Rugby Industrial
Voice-Over for COX COMMUNICATIONS TV Commercial.
Co-Star Role on HACIENDA HEIGHTS, as Father Pascual, receiving confessions from Steven Bauer's character.
Industrial Videos for University of Korea.
Industrial Video for PRINCESS CRUISE as Master Chef.
---
Danika Quinn
Danika Quinn hosted the Miss California US Pageant 2013
Danika Quinn her own radio show: Insider's Health Radio every Tuesday and Thursday LIVE at 3-4p EST.
Insider's Health Radio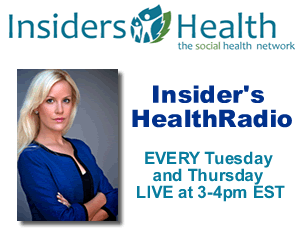 ---
Dan Woren
Filming the voice of Captain Hand in Magnum Farce, directed by Ken Mora.
Dan is lead in theatre production of Geeks The Musical at the Wright Act Theatre in Hollywood California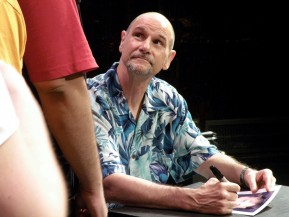 ---
Desiree Anderson
Desiree Anderson appears in the TV Show, The Other Hef
Desiree's video, S___ Models Say reached 51k+ views. Written, directed, and edited by Desiree Anderson and starring Desiree Anderson and Devin Anderson.
---
Eric Zuley
Eriz Zuley on the July 2013 cover of Rock THIZ Business and Entertainment Magazine
Eric "EZ" Zuley officially launched EZ Way Broadcasting
Eric Zuley in new movie project (Swackers) with All Star Cast! Swackers
---

Judy Echavez
Judy Echavez was the TV Reporter in the TV show Melissa & Joey
Judy Echavez played the role of Julie in the action drama Shadows
Appeared in her 4th episode of CSI: Miami
---
Joe Sabatino
Co- Executed Producer of Necessary Roughness (USA Network). Necessary Roughness is in its third season.

Necessary Roughness just began it's second season (total 16 episodes).
Joe is a bodyguard Vic Borelli in new TV Pilot Vegas with Dennis Quaid and Michael Chiklis in untitled Ralph Lamb drama pilot. Joe got killed off in the sixth episode. 🙁 (CBS)
---
Judith Jones
Judith Jones appeared in the comedy romance Starting from Scratch
Completed shooting the role of Lucille Boyd in the biography Saving Lincoln, directed by Salvador Litvak.
---
Julie-Kathleen Langan
Julie was the lead in Brad's Untitled Film Project, in which Julie plays a waitress. This project consists on 8 comedies in one film. Brad, a seemingly innocuous patron in a neighborhood restaurant, has stashed tiny, hidden cameras all around the place with the help of a recently hired waitress (ME/LAUREEN). The rest of the restaurant staff and the customers have no idea that they are about to star in rad's next yet to be titled project. (Director Paul Kampf)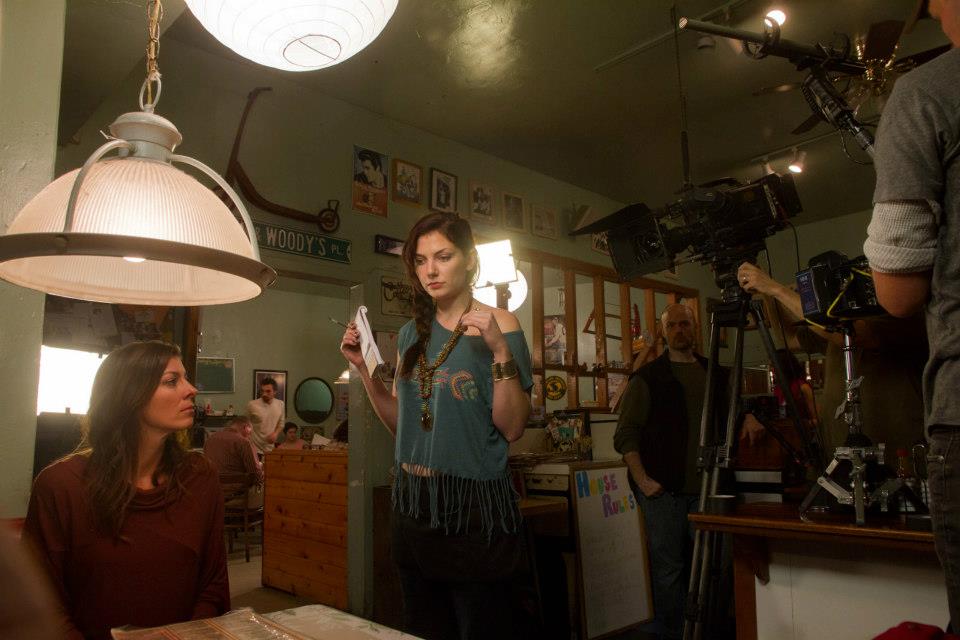 In La Frontera, Julie plays a woman who is fleeing the state with her young children and husband whom (unbeknownst to her) has gotten involved with a ruthless Mexican drug cartel. In La Frontera, Julie is killed in the first 10 pages : ) (Director: Ryan Engle)
---
Kim Estes
Kim Estes played the role of Judge Alton in the TV show The Fosters
Kim Estes is lead in feature film, Crossroad. See the trailer at CrossroadMovie.com
Kim appeared as the President in episode of Body of Proof.
Kim played the role of the Minister in the TV Series NCIS
Kim was Detective Lee in the thriller Night Eyes
Kim played the role of Sam in film short, In Half
Kim was The Referee in the film short, Cross Court. Find out all about it at Flavor Films
---
Kurt Kelly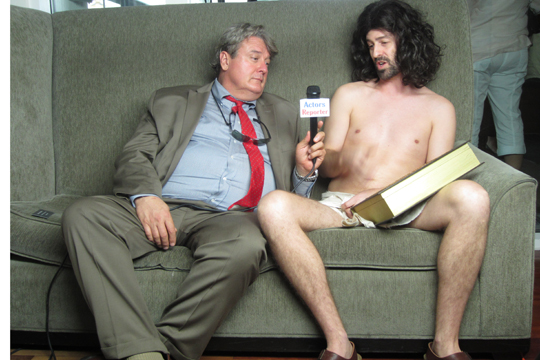 Kurt Kelly was recently selected as the Signature Voice of the 2013 American Music Awards, red carpet coverage. There is nothing more glamorous than the view from the red carpet and this year Kurt Kelly, "The Voice of Experience" is taking that to a whole new level as the voice of Dick Clark Productions. The coverage is set to air this Sunday as the event gears up to be one of the most anticipated of the entire year. The American Music Awards is the heart of fashion, the focus of the paparazzi and the international community worldwide.
---
Laci Kay
Laci Kay appears on the cover of Mic Check Magazine
---
Maria Felipe
Completed shooting of spec TV Pilot Madame Oola Mystery Series by Pepper Jay Production.
Maria Felipe is host on Maria Coconut TV

Maria Felipe on set in Virginia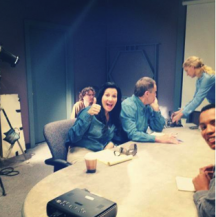 ---
Marta McGonagle
Began pre-production of TV movie, Only Fools and Horses, also starring Christopher Lloyd, Wendi McLendon-Covey, and Christina DeRosa.
Note: Enjoy the guest appearance of Christina DeRosa on ActorsE Chat at ActorsE Chat
---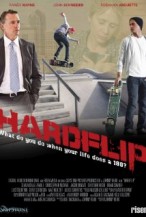 Mary Jo Gruber
Mary Jo was in the movie Hardflip with Jon Schneider, opens in theaters June 1st, 2012. Directed by Johnny Remo. What happens when your life takes a hard flip? With no father in his life to guide him, teenager Caleb Jones goes skateboarding.
---
Pepper Jay
Pepper Jay was guest on "The IN Show" with host Gus Summers.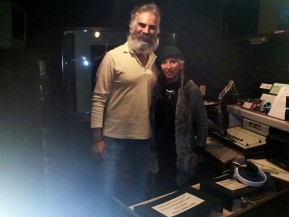 Watch Interview of Pepper Jay Pepper Jay booked the role of the Psychiatrist in the feature film, "Crimson," opposite actor rapper Sam Sarpong. To shoot in Dallas January and March 2014. Pepper Jay was guest on the Jiggy Jaguar Talk Radio X Show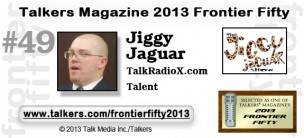 Pepper Jay highlighted on BroadwayWorld.com with Guitarist John Mahon at the Elton John Expo. Elton John Expo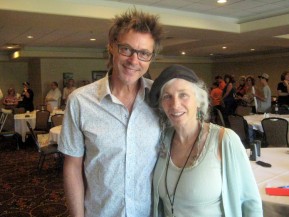 Pepper Jay is one of the judges for The 10 Minute Theatre Festival presented by Creative Differences Pepper Jay is guest on Tina Speaks Transformation Conversations Radio Pepper Jay guests on MaxedOut Money Hour Show with subject: What Does It Take to Succeed in #Acting? MaxedOut Money Hour Show with Pepper Jay Pepper Jay appeared as a guest on CEM-Network's Ninon Speaks Pepper Jay on Ninon Speaks Screening of The Siren, a film by Roxy Shih, with Pepper Jay executive producer.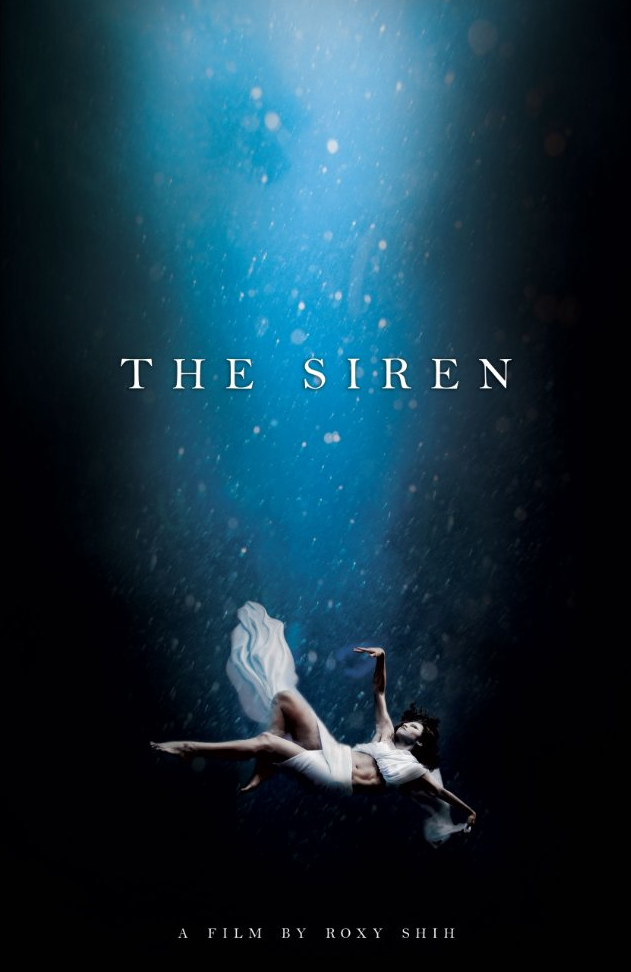 Good-Bye RJ, my Friend!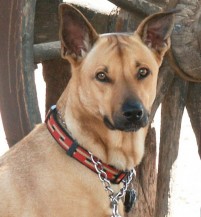 Pepper Jay was one of the story tellers in "Meanwhile, Back at Café Du Monde…" Pepper's monologue was "Food in the RUFF and my dog RJ." Thank you Peggy Sweeney-McDonald – President of Superstar Events – LA and Creator of Meanwhile, Back at Café Du Monde… Other talent included Richard Hertzog – Gourmet Home Chef & Longtime L.A. Foodie Committed to Eating the City One Bite at a Time, Honey Labrador – Actress, Television Host (Queer Eye for the Straight Girl) and Film Producer (Spork), Actors Reporter own "Party Charlie" Scola – Hollywood Event Producer and Author of Party Planning Secrets, Britt Prentice – Television & Film Actor, Director, Host, Singer and Co-Host of Let's Do Lunch at LA Talk, and John Dardenne – Louisiana Native, Actor/Comedian. Pepper Jay was the guest on the Raven Radio Show, Careers from the Kitchen Table. Raven is a talk show maven. Visit Careers From the Kitchen Table, America's hottest home video show. Award-winning. Amazing women of power. Why wait to be great make it happen now.

Pepper plays the role of Emily Green in the feature film, Midlife, a Greg Travis production.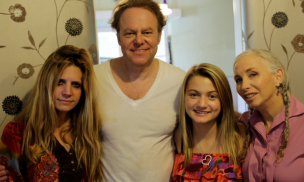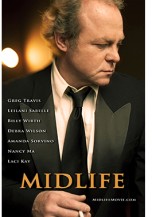 Completed shooting of feature film, The Call. Pepper played Sandy, a hippy crisis counselor in a suicide prevention center. Directed by Rafael Killyan.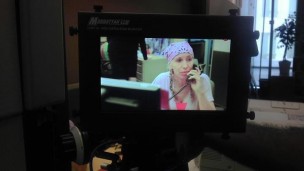 To be screened at the Academy of Picture Arts & Sciences on July 15th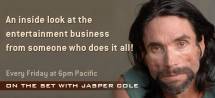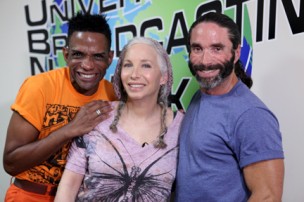 To listen to Pepper Jay's appearance please visit Pepper Jay on On the Set with Jasper Cole Pepper Jay was the voice-over role of Rib Lady in Ken Mora's animation Magnum Farce.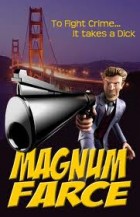 ---
Pritesh Shah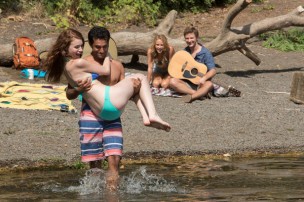 (Photo by: Scott Green/NBC) Pritesh Shah played the role of Allen Dhruba in the TV movie Wassup en LA? Pritesh played officer Joe Winbridge in the feature film Wizardream, with the lead is Malcolm MacDowell.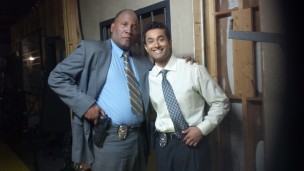 Pritesh is the Volkswagen commercial is now running. Pritesh Shah in Volkswagen Commercial Pritesh has sketch out called "Hate Kiss" on Funny or Die
h>Hate Kiss Sketch on Funny or Die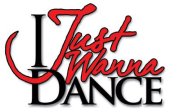 Hosted I Just Wanna Dance at the Redondo Beach performing arts center, in front of about 1000 people. Proceeds went to charity, Pratham, which provides education to under-privelaged children.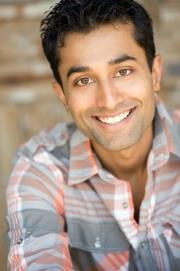 Performed the role of David Fox in La La Land
---
Reggie Watkins
Reggie Watkins plays the role of James is the TV series Partners
Sooo fun to see Reggie Watkins on a Honda commercial! Great stuff
http://www.ispot.tv/share/7qHJ
Completed shooting of TV thriller Blackout, starring James Brolin and Ann Heche.
---
Ric Drasin
Ric Drasin was awarded the Joe Gold Lifetime Achievement Award.

Ric Drasin gives speech as one of the original Gold's Gym legends on the history of Gold's Gym down in Venice Beach.

---
Sandro Monetti
Sandro Monetti is a leading international celebrity journalist, biographer and Q&A moderator who has interviewed all the biggest stars in the world, including Madonna, Paul McCartney and George Clooney.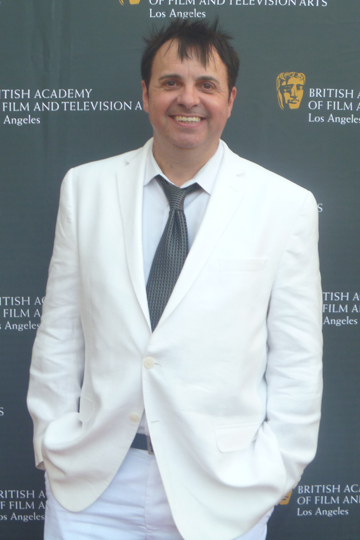 Sandro's autobiographical one man stage show, 'Clooney Cowell Pitt and Me,' has been a hit around the world, as has his musical parody of Les Miserables, 'Miserable Lesbians.'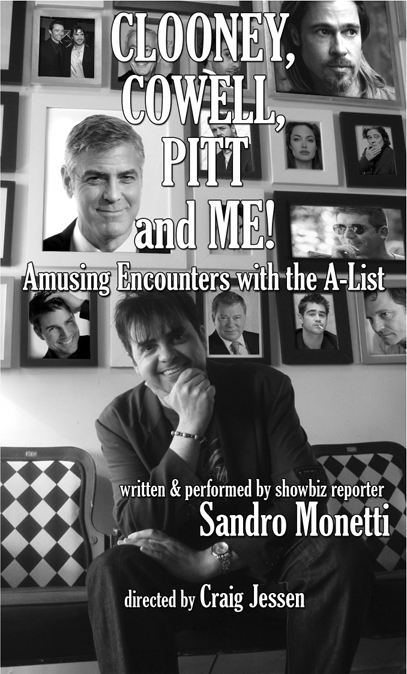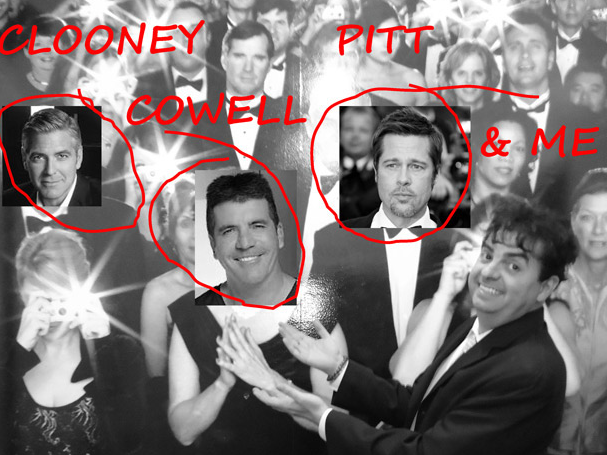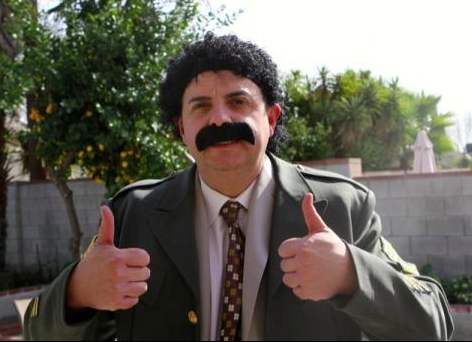 Sandro also teaches interview technique in colleges and guides the number one rated Hollywood tour on Trip Advisor, the Celebrity Insider Movie Locations Tour for Tourific Escapes.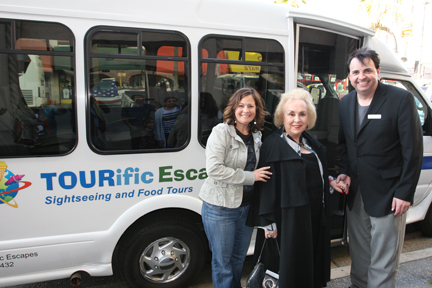 ---
Yi Tian
Yi Tian interviewing 21 and Over Cast for Hello!Hollywood TV, China. Actors are Skylar Astin, Sara Wright, Miles Teller and Justin Chon. … gr8 photo Yi!
Yi Tian hosting Hello! Hollywood TV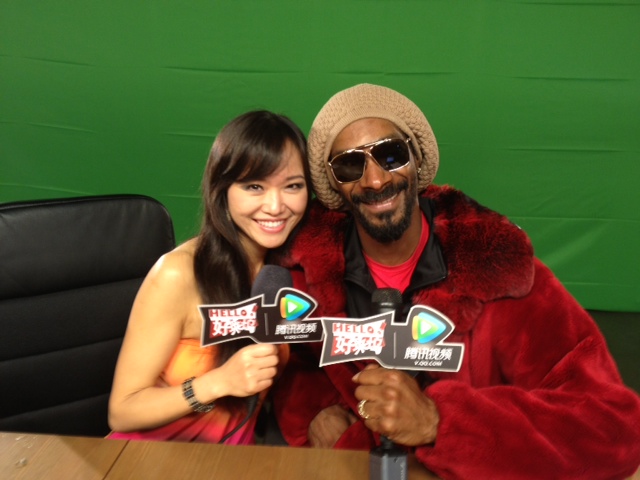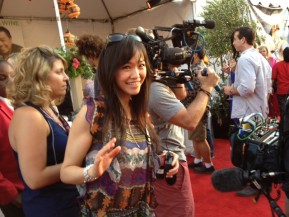 which airs on 35 TV networks in China. This episode the LA Food and Wine Fest at LA Live, downtown Los Angeles.
Yi Tian is also featured on Bravo TV network here in the U.S.
Yi is filming the role of Jackson in the feature film The Patriot Act with James Hong.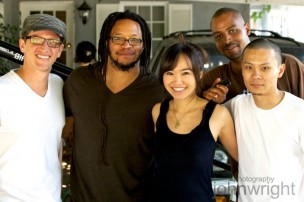 Yi Tian appeared in the lead role of Sandra in the TV Series Front Seat Chronicles, which won 2 Telly Awards, including the coveted People's Telly Silver Award (their highest)!!!
---
---
Host Appearance Datapage is on Actors Reporter, a channel of the Actors Podcast Network, a Pepper Jay Production.