Actors Day in LA with Bob Gebert and Demystifying Magic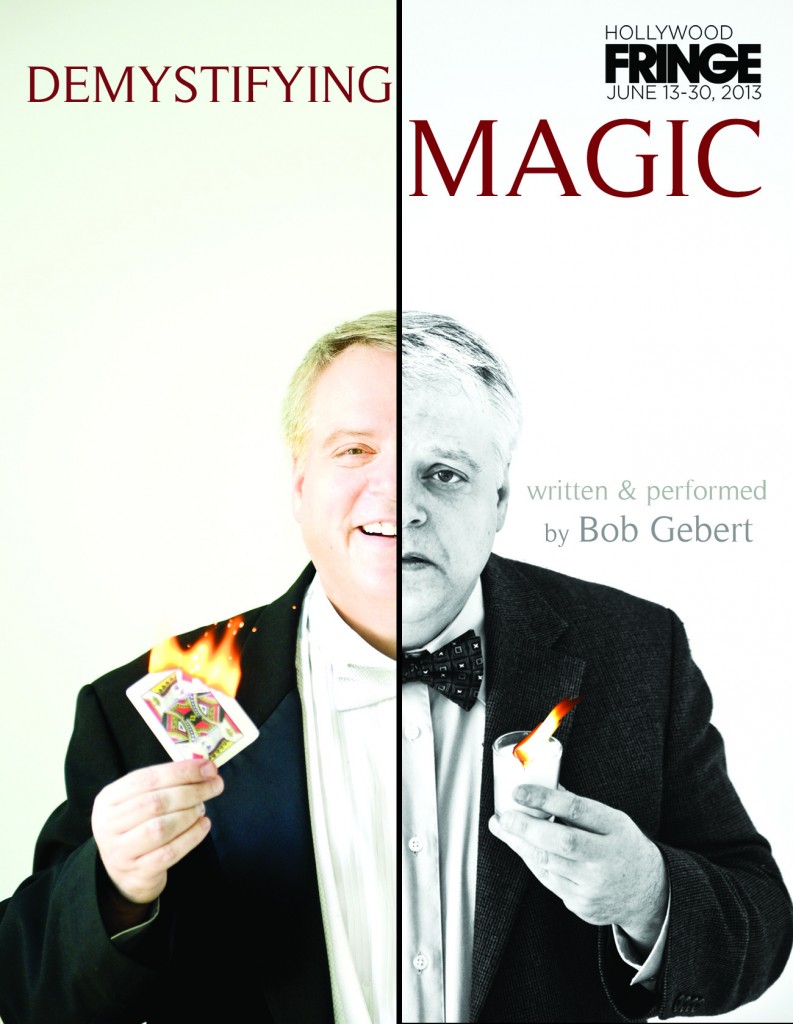 DeMystifying Magic is a Solo Show Written & Performed by Bob Gebert A legendary stage magician bids farewell to eighty years of magic. Through a series of flashbacks, his life story unfolds as his greatest performances live again. Bob Gebert portrays the celebrated entertainer, from child prodigy through an appearance before the House Un-American Activities Committee.
Actors Day in LA with Bob Gebert's one man show, DeMystifying Magic, at the Complex Theatre in Hollywood. DeMystifying Magic is a full-length one-man show created by actor, writer, magician Bob Gebert. Though packed with magic effects, it is much more than just a magic show. The show tracks a legendary performer's career from age five to eight-five. We watch his life unfold through his on-stage performances.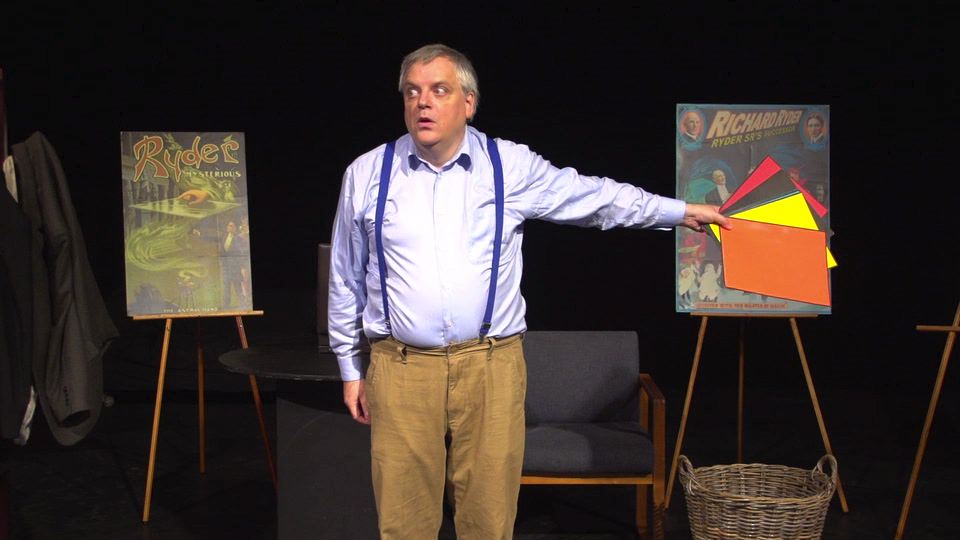 Mystifying Magic was performed many times in the Houston area in the late 90's. After a 12-yeah hiatus, the show has been dusted off and polished and is currently is being done in various venues in the Los Angeles area.
The show was presented as a staged reading at the KTC INKubator Series in Los Angeles in 2012.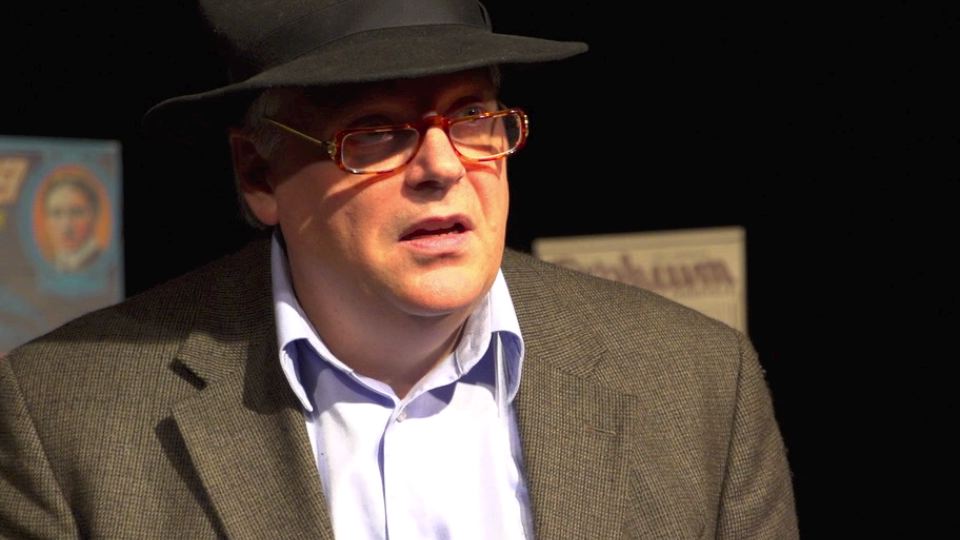 As an actor, Bob Gebert has appeared in numerous network television shows including The Office, Monk, Criminal Minds, Lie To Me, and Party Down. He has played major roles in a number of independent films and has performed in over 150 stage plays. He taught an on-going technique class to working actors at Actorsite.
http://www.imdb.com/name/nm0311355/
As a writer, Bob sold a feature screenplay to Paramount and wrote and directed the multi award-winning independent feature film 11 Minutes Ago (www.11minutesagothemovie.com). Before moving to Los Angeles in 2000, he was the writer/artistic director for Renata's Dinner Theater in Houston for six years. He oversaw 600+ performances of his plays.
As a magician, he began his professional career at age 16 performing magic for birthday parties and has since performed hundreds of shows for stage, corporate events and private parties. He was a "house magician" at Houston's Magic Island performing in the close-up rooms. In 1995 he landed in Who's Who In Magic for having written and starred in the long running stage play The Illusionist (no relation to the movie.) He is a magician member of the Magic Castle in Hollywood.
He is a co-founder of www.theatrics.com, which presents the innovative sci-fi web series, Beckinfield. Dubbed "Mass Participation TV", Beckinfield allows anyone to create and play a character in the ongoing story. In addition to conceiving and co-creating the project, Bob continues to write the weekly scenarios as story sparks for hundreds of actors from all over the world who then create faux video diaries as "residents" of the small mysterious town of Beckinfield, CA.
Bob Gebert is a member of SAG, WGA and the Academy of Magical Arts.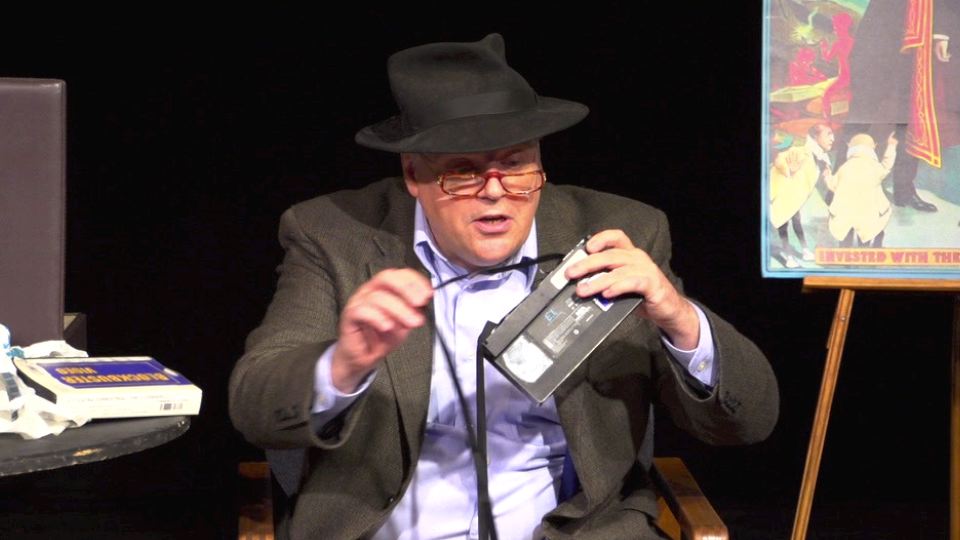 Get your tickets today! http://hff13.org/1170
Photo Credit: Sarah Prikryl
Actors Day in L.A. is a show on Actors Reporter, a channel of the Actors Podcast Network (APN), a Pepper Jay Production.